Gateway Ticketing Systems, a leading provider of admission control systems, has provided a streamlined admissions experience for the newly opened Windermere Jetty Museum of Boats, Steam and Stories. The UK museum opened its doors in March 2019 and uses Gateway Ticketing's Galaxy Product Suite.
The museum is inside the Lake District National Park, which is a UNESCO World Heritage site. Visitors can explore the story of boating and boat building in the Lake District, spanning 200 years. Highlights of the collection include SL Dolly, believed to be the oldest mechanically powered boat in the world. Fans of Beatrix Potter can see the tarn boat where the author used to sketch. Guests can also view the Victorian steam launch Branksome, dating from 1896. In addition to this, they can get out onto the water with a sailing experience on a restored Edwardian steam launch. The museum also includes a café and a conservation workshop.
A complete admissions control and purchasing system
Thanks to Gateway Ticketing Systems UK, museum visitors will have a simple, straightforward purchase and admission experience. The Galaxy Product Suite is a complete EPoS solution, including ticketing, retail, catering, CRM and fully responsive webstore. The installation was supported by Gateway's professional services team, to ensure the museum had the correct solutions and would be able to open according to schedule.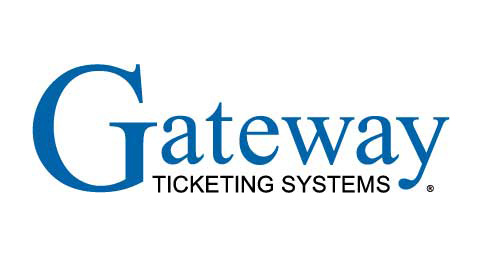 "We are ecstatic to welcome Windermere Museum of Boats, Steam and Stories into our customer community," says Andy Povey, Managing Director of Gateway Ticketing Systems UK. "The relationships we form with our customers benefit us both. As we provide the tools, knowledge and services to strengthen their operations, our team gains new insights and perspectives from the Museum's knowledgeable team. It's also an incredible source of pride to be involved with such an historic project. In fact, we now provide the ticketing, admissions and CRM solutions for 10% of the entire National Historic Fleet."
"The opening of Windermere Jetty by Lakeland Arts is the exciting culmination of the project to create a new museum on Windermere in the heart of the Lake District," adds Rhian Harris, Chief Executive of Lakeland Arts. Lakeland Arts took over the old museum in 2007 after it had closed the previous year.
Gateway Ticketing Systems recently announced that the company's Business Solutions Architect, Steve Bell, has been chosen to serve on IAAPA's North America Manufacturers and Suppliers (M&S) Sub-Committee. He brings 17 years of experience in the attractions industry to the role, including nine years with Gateway.