The 7,500-square-feet cultural institution is unique in that it is the only Holocaust museum in the United States with a positive, authentic connection to its physical location.
Based within Union Terminal, where more than 1,000 survivors and refugees arrived by train to rebuild their lives in the city, it uses the lessons of a tragic past to inspire a more compassionate future.
"This is the terminal, this is the building that they [the survivors] had their first exposure to Cincinnati," notes Jodi Elowitz, the HHC's director of education and engagement. "We are taking care of the mission that was set forth by the people who came through the building and honoring their legacy by having it in this space."
A three-way collaboration
The museum's exhibit design, concept and project management represented a collective effort between HHC staff, Berenbaum Jacobs Associates (BJA) and JRA (Jack Rouse Associates). JRA, headquartered in Cincinnati, previously worked with the HHC on its long-running permanent exhibit "Mapping Our Tears". BJA collaborated with HHC and the National Underground Railroad Freedom Center on the special exhibition, "Unlocking the Gates of Auschwitz: 70 Years Later".
Together at Union Terminal, the three parties have created a museum that incorporates compelling storytelling, interactive experiences, personal narratives, original artwork and real artefacts to chronicle the courage, strength and triumph of local survivors during one of the darkest chapters of human history. Art is used to engage the visitor in a powerful and thought-provoking manner with as few words as possible.
Survivors' lives are depicted from the earliest days of Nazism through the devastation of the Holocaust, concluding with their eventual path to freedom. The Holocaust Gallery juxtaposes 'bystanders' (those who witnessed injustice and did nothing) with 'upstanders' (those that risked their lives to save the lives of others).
Inspiring visitors to stand up for humanity
In addition to these historical exhibits, HHC houses the Humanity Gallery. This showcases local individuals who have made positive changes in and beyond their community. Visitors have the opportunity to explore what they can do to become modern upstanders.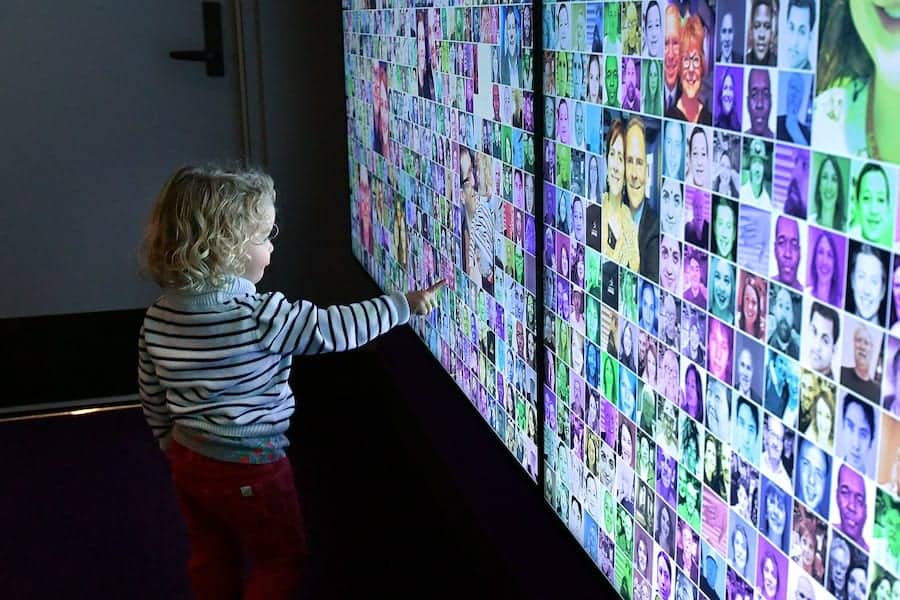 "What I want people to walk away with," says JRA senior project director Mike Meyer, "is the mandate that everyone can and should stand up for the best in humanity no matter how small the action. Even during the darkest moments in history, we can find brief moments of valor and courage."
The Nancy & David Wolf Holocaust & Humanity Center opened to the public on the last weekend of January. It will now open from 10am to 5pm, seven days a week.