Jora Vision, a leading design and production company, has been chosen to work on the design of a new visitor experience in Lisbon, Portugal.
Jora Vision is proud to announce that it is working on a new visitor experience in Lisbon, Portugal, which tells the story of a dramatic earthquake which struck the city over 260 years ago. On 1 November 1755, a huge quake hit Lisbon, destroying many of its buildings and streets, as well as causing a tsunami and several devastating fires.
This event is still considered to be one of the most notable earthquakes in modern history and had repercussions around the globe.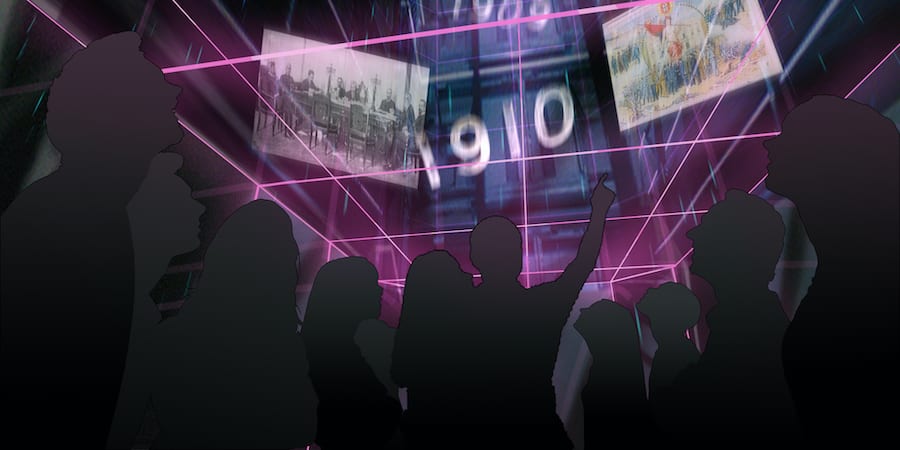 A new visitor experience
In November 2017, Turcultur – Turismo e Cultura de Portugal, Lda, contacted Jora Vision to see if the company could assist in the full design development of an immersive new visitor experience, based on the events of that day.
"The story of the earthquake that hit Lisbon in 1755 is a fascinating one. Not just because of the intense and dramatic moments it provoked, but also because it changed the city forever," says Ricardo Clemente, managing partner at Turcultur.
"To tell this tragic story we believe it is necessary to re-live this event while being aware of its complexity, its richness of details but also the limitations of historical reconstruction. It was anyway necessary to go beyond the usual lines of thought and beyond a couple of rooms in a museum with static exhibits and text on the walls: a fully immersive Experience had to be designed. That is why we approached Jora Vision."
"When Turcultur reached out to us with their vision of the experience, we directly felt a strong chemistry," says Robin van der Want, Project Development Director at Jora Vision.  "In a world increasingly saturated with entertainment options, visitors constantly have higher expectations and the standards for visitor experiences has never been higher.
"A traditional museum design was not an option, we needed to engage — to be hands-on and minds-on, to tell this story in the most interesting way possible. And that is what we did. We were given the trust to dive deep into the culture, history & facts and executed the full design development into a spectacular, engaging and immersive experience for all ages."
QUAKE Lisbon Earthquake Center
"The 1,200-square-meter experience, named QUAKE Lisbon Earthquake Center, will feature
a 90-minute walk-through experience," says van der Want. "Divided into eleven timed and show-controlled scenes, visitors will be immersed in a story-driven spectacle through a wide range of experiences.
"The whole journey will be brought to life through the use of state-of-the-art project mapping, interactive exhibits, simulations, themed environments and special effects. QUAKE will be housed in a new building, currently under construction. Built on the Belém area in Lisbon, QUAKE will be joining forces with other great Lisbon museums and tourist attractions, like the Museu dos Coches, MAAT and Mosteiro dos Jerónimos."
"QUAKE challenges you to unlock the knowledge about the 1755 earthquake", says Marco Ruzza, Creative Director at Jora Vision. "Visitors of the experience will literally step back 260 years in time to re-live the event. They will be guided in groups of 24 persons through the different scenes of the experience.
"Starting in an abandoned laboratory, they will be first introduced to a professor. The visitors will be challenged with the task to travel back in time, to find important missing documents and bring them back to the Professor.
"However, such a trip has risks. Visitors will have to be trained for what they are going to re-live and need, at the same time, to find a way to return to the present. Not to spoil too much, visitors will walk through the streets of the lost city, re-visit the horrors and wonders, and watch the drama unfold around them.
"They get the opportunity to meet the heroes and villains from that time and experience being at the heart of the earthquake itself, eventually leading to a major political, scientific and historical transformation."
An educational and fun experience
Ruzza adds: "To make the project educationally relevant, to justify and enhance the quality of the experience, the Quake guidelines are historically and scientifically accurate. This has been achieved with the scientific and historical input given by local academic experts, part of the client team.
"For us, it was also crucial to create a story around the actual events that will take visitors by the hand and fully engage them on an emotional level as well. We believe we found the right balance in the design between the seriousness of the topic with the entertainment and fun factor. We cannot wait to see the first visitors re-live the origin of the event to understand how Lisbon was so affected in 1755."
Jan Maarten de Raad, CEO at Jora Vision says: "We love unique and meaningful (cultural) stories, and are excited to harness our design and production skills to bring these stories to life in ways that break the traditional barrier.
"We are excited to see more clients showing interest in our specific design approach, project management and manufacturing of these type of immersive experiences and are confident "QUAKE" will be a spectacular example of this!"
QUAKE Lisbon Earthquake Center is expected to open in 2021.
Last year, Jora Vision announced that it is developing a new themed attraction in St.Petersburg, Russia, based on Alexander Sergeyevich Pushkin, the founder of modern Russian literature.