The Louvre's website has been redesigned and the museum is now offering its entire art collection online. This follows research and documentation carried out by experts from the Musée du Louvre and Musée National Eugène-Delacroix.
The collections database boasts more than 480,000 works in the Musée du Louvre and Musée National Eugène-Delacroix, as well as sculptures from the Tuileries Garden and Carrousel Garden.
The interactive database includes rare items as well as iconic artworks including the Venus de Milo, the Mona Lisa, and Winged Victory of Samothrace.
See the Mona Lisa and Venus de Milo
"Today, the Louvre is dusting off its treasures, even the least-known," said Jean-Luc Martinez, president of the Musée du Louvre.
"For the first time, anyone can access the entire collection of works from a computer or smartphone for free, whether they are on display in the museum, on loan, even long-term, or in storage," added Martinez.
"The Louvre's stunning cultural heritage is all now just a click away. I am sure that this digital content is going to further inspire people to come to the Louvre to discover the collections in person."
Interactive map to explore the Louvre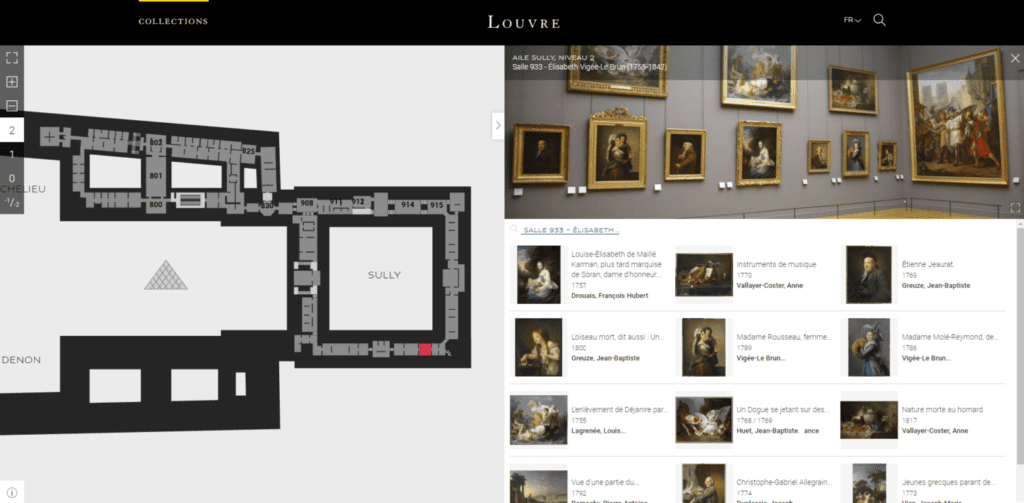 Users can explore the museum via an interactive map, and the site is available in French, English, Spanish and Chinese. The database is free to browse, but users cannot directly download, share or reuse the images.
The Louvre welcomed 2.7 million visitors in 2020, a decline of 72 percent from 2019, when 9.6 million people visited the institution in Paris. According to the Louvre, 21 million people visited its website in 2020.
Previously, users could only access around 30,000 works in the museum's collection (via The Art Newspaper). More than three-quarters of the entries in the online collection feature images and label information (via France24).
Earlier this year, the Musée du Louvre announced crashing attendance figures, revealing the devastating impact of COVID-19.
Images: The Louvre