ALVA said there was a strong start to last year due to overseas visitors, which was followed by an average decline of 66 percent across the UK due to COVID-19.
"Our annual figures for 2020 reflect what a devastatingly hard year the attractions sector and the wider visitor economy faced," said Bernard Donoghue, director of ALVA.
"Tourism is the UK's fifth biggest industry and, as these figures show, was hit first, hit hardest and will take the longest to recover."
The total number of visits to ALVA sites in 2020 was 45.4 million, an annual decline of 70 percent when compared to 151.3 million visits in 2019.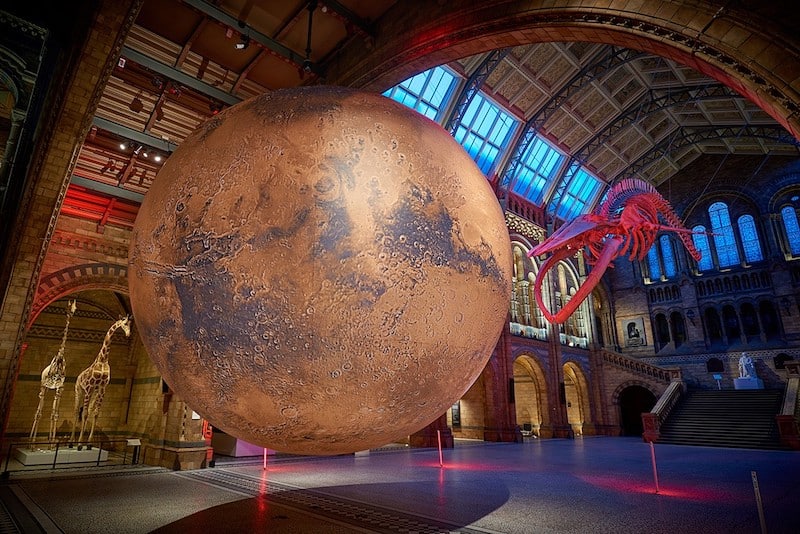 ALVA also noted that restrictions in the UK were uneven, with some attractions able to reopen throughout the year and others forced to remain closed.
The most visited attraction in the UK in 2020 was Tate Modern, with 1,431,704 visits. The Natural History Museum is in second place with 1,296,763 visits.
The British Museum came in third and welcomed 1,275,466 visitors, while the most visited attraction outside London was Chester Zoo, which hosted 1,182,652 guests.
For the first time, two gardens made the cut for ALVA's top 10 attractions, with Royal Botanic Gardens, Kew hosting 1,226,289 guests and RHS Garden Wisley recording 993,516 visits.
As for the top 20 attractions, there were significant increases at outdoor offerings, with Royal Botanic Garden Edinburgh seeing 452,479 visits.
Horniman Museum and Gardens had 606,329 visitors, ZSL Whipsnade Zoo welcomed 550,046 people, and Longleat attracted 495,037 guests.
Attendance at some institutions was badly impacted by the pandemic. For example, Royal Museums Greenwich and Edinburgh Castle experienced declines of 96 percent and 87 percent, respectively.
Donoghue said ALVA continues to "question the government's decision to open non-essential retail but not indoor attractions" and called on the government to introduce a new Bank Holiday in September 2021.
He also said attractions "need your support more than ever before" and urged people to visit when they reopen throughout 2021.
ALVA's top 10 attractions 2020
Tate Modern – 1,431,704
Natural History Museum – 1,296,763
British Museum – 1,275,466
Royal Botanic Gardens, Kew – 1,226,289
The National Gallery – 1,197,143
Chester Zoo – 1,182,652
RHS Garden Wisley – 993,516
V&A South Kensington – 872,240
Science Museum – 862,085
Somerset House – 724,310
Source: ALVA