Bernard Donoghue, CEO of Association of Leading Visitor Attractions, talks to blooloop about some of the positives to emerge from the COVID-19 pandemic.
Earlier this year, Bernard Donoghue spoke to blooloop about the impact of the coronavirus crisis on the sector. Now, he explores some of the positives for the attractions industry that could emerge from the COVID-19 pandemic.
Donoghue is the CEO of ALVA, the Association of Leading Visitor Attractions. This is an organisation which represents the UK's most popular visitor attractions. It advocates for the importance of the industry to national and local government. It also facilitates the sharing of information between members.
ALVA's members are the country's leading museums, galleries, palaces, castles, cathedrals, zoos, historic houses, heritage sites, gardens and leisure attractions. More than 2200 of the UK's attractions are ALVA members. Theses include Chester Zoo, the Eden Project, Warner Bros. Studio Tour London, the National Trust, Shakespeare's Globe, The British Museum and the Natural History Museum.
Between them, ALVA members host more than 119 million domestic and overseas visitors each year.
UK attractions and COVID-19
During the coronavirus outbreak and resulting closures, Bernard Donoghue and his team at ALVA have been working hard to advocate for support for the industry from the UK government. The organisation has also been a useful source of information for the sector throughout the pandemic. For instance, it has been providing guidance on how to reopen attractions safely. From playgrounds and museums to zoos and guest accommodation.
Having been at the forefront of the crisis, Donoghue is now able to share his insights on how the UK attractions industry has the potential to emerge from the pandemic stronger than ever.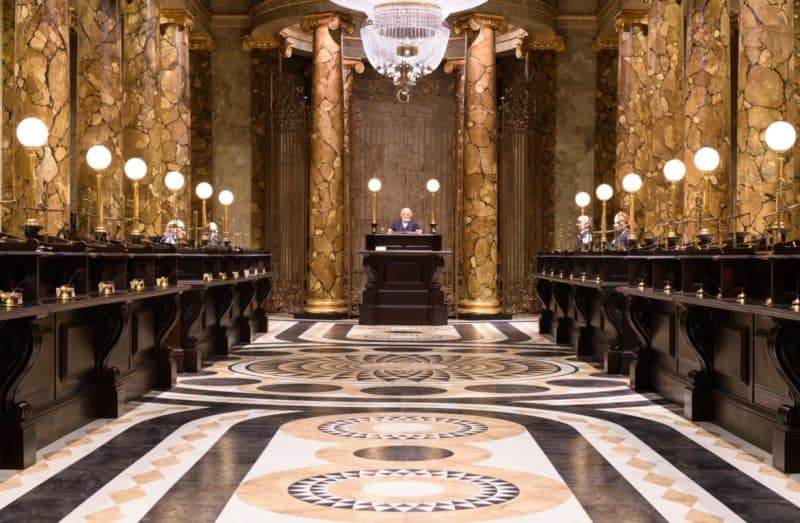 He begins, however, with a caveat:
"I'm going to be talking about 10 positives to emerge from the pandemic. But this is set in the context of there being at least 35 million cases of COVID-19 around the world. And, tragically, over 1 million deaths.
"I'm cognizant of the fact that we are dealing with something that has been utterly unimaginable on a global scale.
"I've had crisis management experience in the tourism and visitor economy industry for over 20 years. One of the things that I have found is that it is possible to learn lessons from crises and to translate them for use in other crises in the future. Undoubtedly, we will face future crises. We also have to live with a post COVID world."
Experience in crisis management
Here, Bernard Donoghue identifies 10 things that he has learned over the course of this year.
"In doing that, I'm drawing from a number of particular roles that I have at the moment," he says. "For instance, the Mayor of London, Sadiq Khan, appointed a cultural leadership board when he first became mayor.
"We've been advising him on the response to COVID in the context of arts and culture, the visitor economy, and particularly freelancers in the creative industry. So I will be drawing on that experience."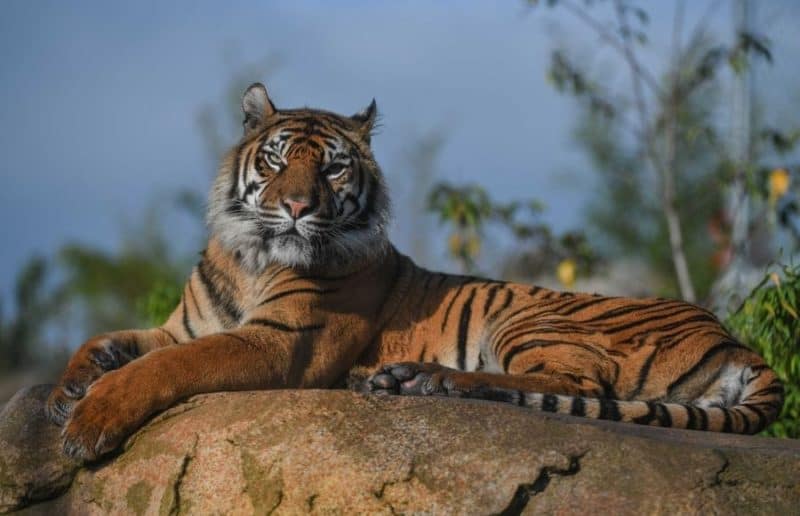 "I also chair London's Theatre Festival. We were due to have our Theatre Festival, which is a biannual, this July. Of course, we had to cancel that. So what did we learn from unpicking a festival as opposed to producing one? And I chair the Council of WWF, the World Wide Fund for Nature, here in the UK.
"The last three organisations with whom I have a trustee responsibility are the Museum and Heritage awards and the People's History Museum in Manchester. Finally, I'm a member of the Council of St. Paul's Cathedral. This is one of the most important, most visited attractions in London. Here, we've been absolutely hit by COVID-19 and in particular, the downturn of inbound visitors into the UK."
The importance of tourism
Tourism is one of the UK's most important industries. In a normal year, it is worth 127 billion pounds and creates one in three of all new jobs.
"It is absolutely the resilient backbone of the UK economy," says Donoghue. "And of course since mid-March, that's just fallen off a cliff. We're incredibly dependent here in the UK on inbound visitors."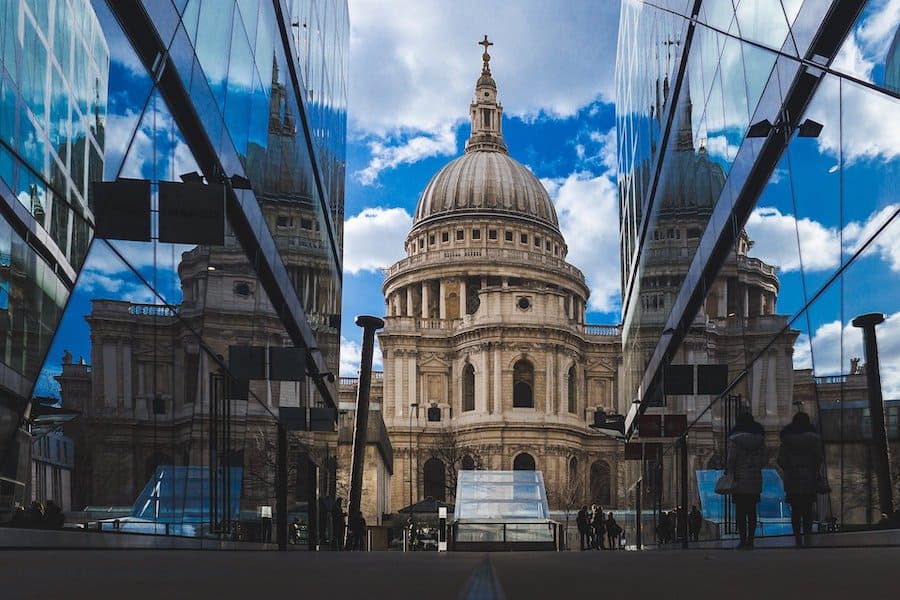 "So, London, for example, will in a normal year account for about 52% of all inbound visitors to the UK and about 54% of their spending. Visitor attractions in London are highly dependent on the inbound visitor. St. Paul's Cathedral, Buckingham Palace, Westminster Abbey and the Tower of London, for instance, have been particularly affected this year.
"Like many countries around the world, tourism was hit first in the UK and hit hardest. And, it will take the longest time to recover. That's because we have to put in place all of those physical distance measures, along with things like personal protective equipment, and the kind of lockdowns that we've seen as a result of second or indeed third waves of the pandemic coming through."
The visitor attractions trilemma
Bernard Donoghue says his insights into some possible positives from COVID-19 is informed by something he calls the visitor attractions trilemma:
"It's that age-old trick of managing to balance all of these three objectives. Increasing value, i.e. the amount of money that people spend when they're with you and increasing the number of people who come. But ensuring that is not at the expense of the visitor experience."
"So, it is about balancing cash and balancing numbers. But also ensuring that you give a really good visitor experience. Balancing all of those things is where you obtain and achieve wise growth. The real challenge of the course of the last nine months is that all of these three things have been skewed in a way that we've never really seen before.
"We've had to go back to basics. To try and work out if we have to prioritise one of those three now, just to recover and to sustain ourselves and to maintain our businesses. Which one would we prioritise? And which ones would we not? So it's a real challenge."
The secrets of successful attractions
One of the things ALVA does every year is to collect all of its members' visitor numbers for the calendar year previously. For instance, figures for 2019 were published earlier this year.
"One thing that I've been doing recently is going back over the course of the last six or seven years or so. I've been trying to work out which visitor attraction rose their visitor numbers successfully and sustainably, but also diversified their visitor audience as well," says Donoghue.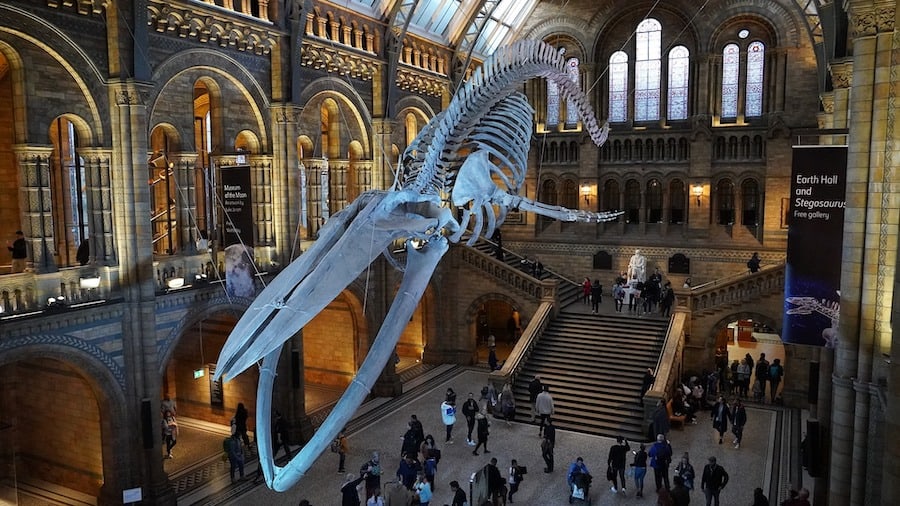 He says that he has been exploring whether there is any kind of common DNA, or common behaviours between those that are achieving good results, good visitor numbers and great visitor experience reviews. As a result, he has identified some key behaviours.
"Most successful visitor attractions, which get more visitors successfully and sustainably, do these things: They're provocative, they're disruptive. They take risks, both in terms of the staff team, but also in terms of the trustee boards. These successful attractions stretch their brands, and they develop new audiences."
Visitor sentiments
ALVA has also commissioned some sector-specific research. This is in order to understand what visitors are feeling positive or fearful about, with regards to returning to visitor attractions post-COVID-19. The research helps attractions to be better informed as to how they can meet and exceed the expectations of potential visitors."
"It's been a really useful tool to ensure that we understand what are the potential tripping points for visitors when they come back," says Donoghue. "Are they most concerned about cleanliness, are they most concerned about safety? What are the things that we can mitigate so they can enjoy their experiences safely, carefully and enjoyably?
Post COVID-19: 10 positive lessons for the attractions industry
1. A greater appreciation of the value of attractions
Bernard Donoghue sets out his top 10 positive things that the attractions industry and ALVA have learned during the course of the COVID-19 crisis. He begins by talking about the fact that the pandemic has resulted in a greater political appreciation of size, value and importance of the cultural sector to our health, lives and economies.
"Here in the UK, one of our government departments is called the Department of Digital, Culture, Media and Sport. It is the smallest government department. But actually, during the course of the pandemic, it's had a disproportionate level of impact and importance. Particularly with the Prime Minister and our Treasury Department."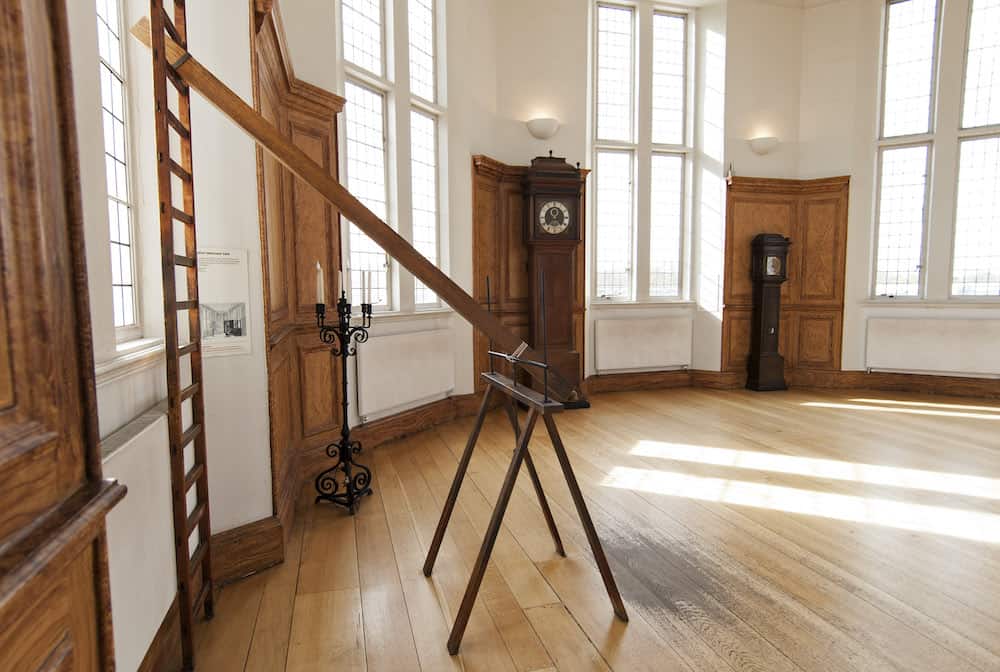 "There's been a real sense that the department may be small, but its portfolio is enormous. It's responsible, essentially, for all the things that are fun in life. Drinks, restaurants, hotels, tourism, visitor attractions, culture, theatre – all the kind of things that enhance our lives.
"One of the things that's come out of this is that a greater number of politicians and civil servants, and indeed decision-makers, have fully begun to appreciate the value of tourism and of visitor attractions."
2. A more collaborative industry
Secondly, Donoghue says another of the positives is that the attractions industry responded to the COVID-19 crisis by working together and sharing expertise.
"There's been an inspiring explosion of sharing and collaboration within the sector and beyond. Lots of organisations are reaching out to each other, sharing trends and insights. Perhaps in a way that they wouldn't have done even nine months ago. [There is a] realisation that we're all in it together, and making sure that actually no one is left behind."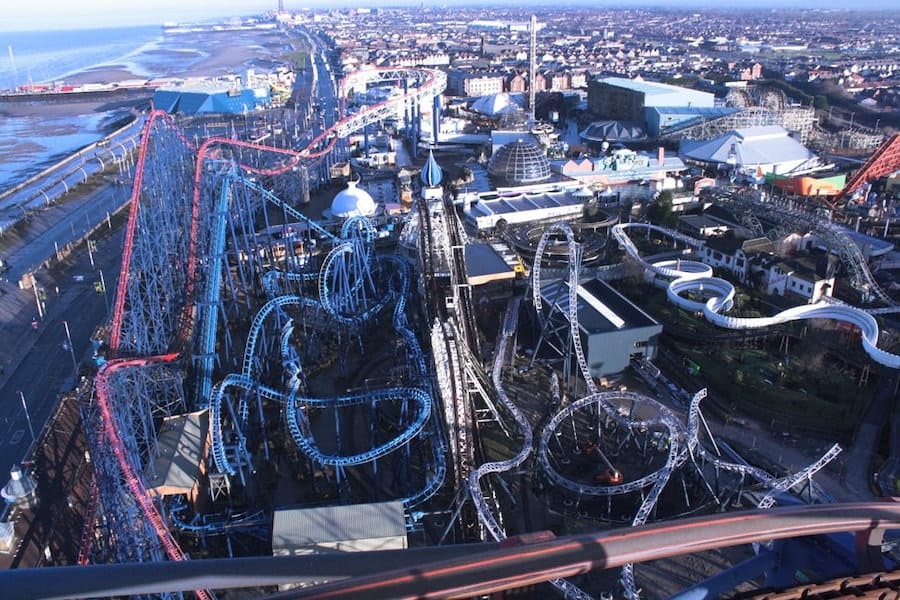 "So I've been on, as many others have, countless zoom calls with sister organisations from around the world. Sharing best practice and trying to understand what learnings we can translate into our own situation. But also sharing generously the updates and trends and insights and research that we have too.
"We must not let go of this. We must not revert back to silo thinking."
3. Recognising the importance of Front of House staff
The third positive is, says Bernard Donoghue, is that the pandemic has reminded us how vital Front of Staff house are to the success of attractions.
"One of the things that has come across really clearly in all of the visitor sentiment research here in the UK, and from sister organisations around the world, is that members of the public were hesitant about coming back.
The role of Front of House staff has never been more important
"Not because they thought that visitor attraction staff would do the wrong thing, behave in the wrong way or wear the wrong equipment. They had absolute confidence that the Front of House staff would do all of those things. What they didn't have was the confidence that their fellow members of the public would do those things.
"So actually, the front of the house staff have been incredibly important. They are not just welcoming people back but managing and in some ways policing behaviour. They ensure that people respond to the guidelines and that they respect the rules. And that they have a really good day out too.
"The role of Front of House staff, for me, has never been more important than it has been over the course of the last nine months, in the recovery and reopening of attractions."
4. The rise of digital
One of the things that we saw during the first few weeks and months of closures was that attractions were still working hard to engage with their audiences. This highlighted the importance of digital strategies.
"We saw the importance of digital as a tool. A tool to complement, to entice and to entertain, but not to replicate or replace the visitor experience. When visitor attractions were physically closed, they were still digitally open."
"In those early months of lockdown, we saw an explosion of digital activity. From virtual tours of museums and galleries, to top 10 tips for things that you could do in the garden, to baking recipe tips and downloadable jigsaws.
"It was a veritable gift box of things that you could do while the visitor attractions were closed. And it was absolutely phenomenal. In many ways, in those first few months of the pandemic lockdown, the digital staff were the unsung heroes of visitor attractions.
"But what was clear was that people who had not been to visitor attraction before, used the digital product to snack, and to check and to look and to investigate places that they probably have never been to before.
"So that outreach work of the digital products was phenomenally important, in enticing, exciting and inviting people to come back. But what it doesn't do is replace the actual visitor experience. Because we want people to cross the threshold and to experience those visitor attractions for themselves."
5. A chance to recover better
Bernard Donoghue says another positive that could come from the COVID-19 pandemic is that it gives attractions a chance to reflect.
"It's probably hard to think about and to say. But we should accept that what we did in the past wasn't perfect," he says. "And we shouldn't try and replicate it when we open. We must recover better."
"That's in the way that we treat people, the way that we value people and the way that we tell our stories. But also in our appetite for risk, innovation and creativity, and for doing new things in different ways. Digital was a really good example of that.
"Try new things. Most importantly, be critically honest about who visits your attraction. But also who doesn't, and why they don't. We can recover better. This isn't just a question of reopening the doors and starting again as we did in February. There is more to it than that."
6. An opportunity to welcome more people
"This is also an opportunity to open our doors to people who are different from those we closed them to in March," says Donoghue. "If we simply reopen our doors to exactly the same people, then we haven't progressed, we haven't learned. We haven't changed and we haven't responded to the shifting, provocative and disruptive environments that have been occurring over the course of the last nine months."
If we simply reopen our doors to exactly the same people, then we haven't progressed, we haven't learned
"We can do better and we should do better. Because the public expects more and better of us. And we must rise to that challenge."
7. A new mandate to tell stories authentically and honestly
Bernard Donoghue also talks about the COVID-19 crisis as an opportunity to implement real positive changes in the way attractions tell stories.
"The seventh thing is the confluence of Black Lives Matters and COVID," he says. "I'm a 51-year-old, white, middle class, middle-aged, well-educated man living in London. I live all of my work in the cultural sector. I like to think that I'm savvy and aware and focused on history and heritage.
"But actually, it turns out, I learned very little in school or indeed in university, about the fact that the cities and towns and villages of the United Kingdom weren't just created on the backs of giants and on the shoulders of heroes, but also on the backs of slaves and of slavery."
"One of the things that has been fascinating, provocative, disruptive and challenging is that because Black Lives Matters phenomena has happened during COVID, we've been forced into a situation where we've confronted our own history and our ignorance about our history in really quite a stark way.
"Here in the UK, organisations like the National Trust have been doing sterling work. [They have been] commissioning research to tell the stories about slavery and slave ownership and plantation ownership, and how the wealth that was derived from that built the heritage that so many of us champion and love and adore.
"The challenge, for all of us, is that the confluence of Black Lives Matters and COVID has given us a better mandate, if we ever needed one, to tell the stories of our people and places and collections authentically and honestly. More than we ever have."
8. People love visiting attractions
One positive that emerged during the COVID-19 closures was the proof that people genuinely love visiting their favourite attractions. They truly missed them when they were not able to visit.
"We know from all the visitor sentiment research that people were yearning to come back," says Bernard Donoghue. "Visiting their favourite places, whether they're parks or gardens, stately homes or museums and galleries, zoos, palaces or cathedrals, is really important to people's lives.
"We have got countless examples of people turning up to their favourite places and bursting into tears. Because they had missed those visitor experiences and those places so much."
"The least we can do, therefore, is to reciprocate that love and loyalty. We've seen, extraordinarily, significant growth in memberships of visitor attractions like museums and galleries while those places were in lockdown. People increasingly joining those organisations even though they physically couldn't go. That is an expression of their philanthropy, their emotional and financial support to keep them going.
"There's also been a huge growth in volunteering, once those visitor attractions reopened. People really want to show, with their very presence, how much visitor attractions mean to them. We need to capture that, the measure it, and to thank those people."
9. The visitor experience is key
"A phrase I've been using consistently throughout the pandemic is 'sanitise your site, but not the visitor experience', says Donoghue. "People want a safe experience. They want a safe encounter. They want a safe and enjoyable place. But they still want to have fun and they still want an enjoyable experience. Because that's the point of visitor attractions."
Sanitise your site, but not the visitor experience
"Make it clean and make it safe. Not only for visitors but also your staff as well. But don't rob it of joy and fun in the pursuit of clinical excellence. People still want to go out and leave their homes and enjoy themselves. And you can provide that."
10. Attractions create memories
Attractions are the backdrop for people's most positive and happy memories, and that needs to still be the case even in a post-COVID-19 world.
"You and your colleagues create the backdrop for people's happiest memories," says Bernard Donoghue. "What an extraordinary thing to do. But also, what an extraordinary responsibility to have too."
"In a post-COVID world, there will be an explosion of desire, of people wanting the experience economy. People will realise and look back on 2020 and say 'Actually, tangible things and consumer products are not as important to me as I thought. What is really important to me is experiencing things with my family and with my friends, in beautiful places.
"The visitor economy, and the experience economy in particular, is going to be one of the principal beneficiaries of the changing nature of people's behaviour.
"You create the backdrop for people's happiest memories. That will become more important in the future than it has been in the past."
How can attractions leaders ensure a positive future after COVID-19?
It's clear that there is the potential for a positive future for the attractions industry in a post-COVID-19 era. But what how can attractions leaders react to these insights and steer their organisations towards success?
"We have to listen more acutely and more attentively. To listen to our staff, to our visitors, and to those with whom we work," says Donoghue. "We need to challenge preconceptions and the ways that we used to do things."
We need to be better advocates for who we are and what we do
"The past is a different country. 2019 bears no relationship to 2021 in terms of visitor attractions and the visitor economy because we're a changed entity.
"We need to be better advocates for who we are and what we do. To be better advocates for what attractions mean to people as well as to economies. And we need to demonstrate our commitment to tourism and to telling those stories better than we have."
Building a better recovery
In conclusion, Bernard Donoghue says: "We need to be authentic in telling the stories of our people, places and collections. And really live by those principles, commitments and ethos that we might throw out on Twitter. They need to be embedded in our business plans."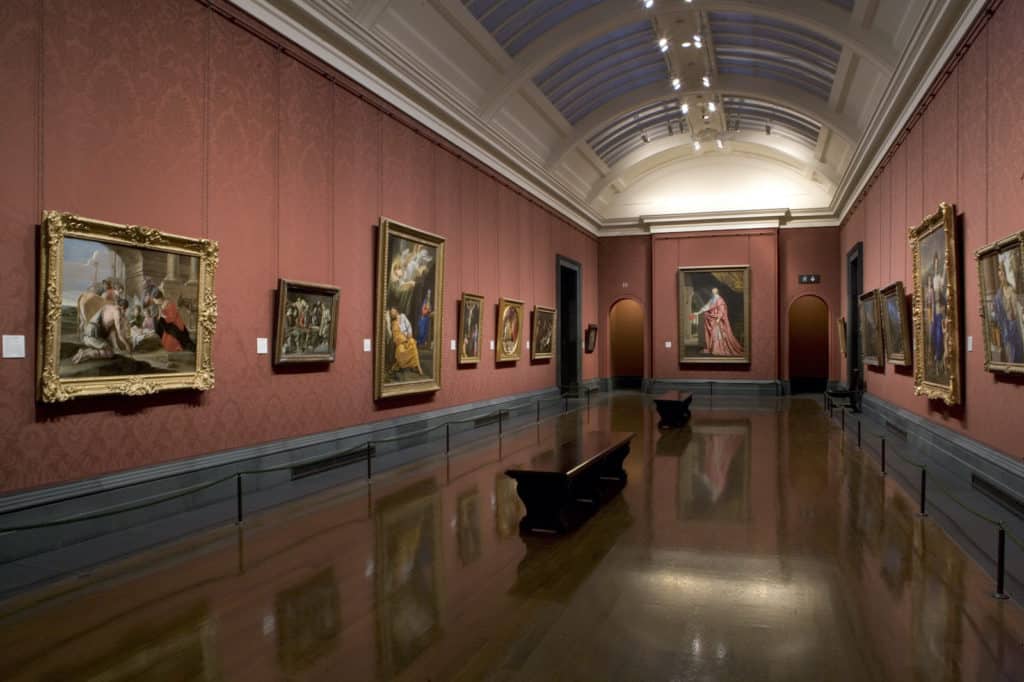 "We need to be better at gathering data and evidence. To equip ourselves with the research and tools to get money from governments and to persuade people to come along. We need to use our data and trends and insights to better plan to how we mitigate some of the dramatic impacts and negative impacts on the visitor economy and to build for a more successful, better recovery.
"Culture and tourism aren't just where you grow jobs, though we're very good at it. It's where you grow people, in terms of their love of nature, in terms of their connection with their civic community, in terms of internationalism, in terms of their curiosity about the world. And they do that, and remember it best, through visitor attractions."
Images kind courtesy of those attractions mentioned.