The Moomins are adding their own burst of Finnish fun to the explosion of daffodils, crocuses and magnolias at the Royal Botanic Gardens, Kew, this Easter.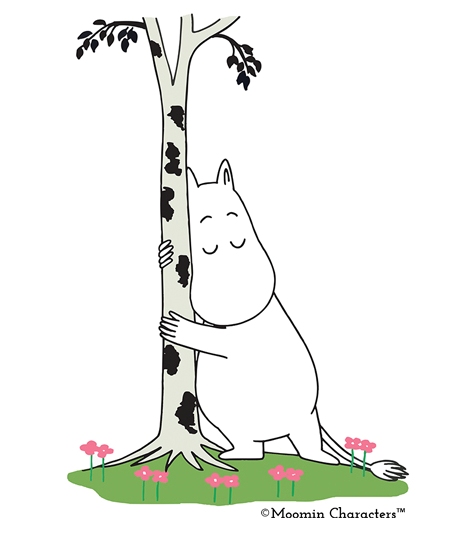 Popular all over the world, the creatures created by Tove Jansson will be inspiring children to value nature.
An interactive trail has been designed to celebrate the British landscape and its huge range of wild flowers.
Starting at Victoria Gate, the trail explores the hidden depths of the Gardens. Guests will pass vibrant displays of fritillaries, camassia and tulips. There will also be opportunities to get creative at interactive points along the way. What's more, lucky visitors might even snatch a glimpse of the Moomins through the trees…
Finally, visitors arrive at the magical 'Moomin Camp' in the wild woodland of the Conservation Area.
"We are delighted to be partnering with the Moomins to create a magical Easter festival here at Kew," commented Adam Farrar, Head of Commercial Activities, Kew.
"Our interactive Moomin trail and activities will give youngsters the opportunity to explore the wilder parts of the Gardens. Here they can witness the incredible beauty of Kew in spring."
Attractions Include the Hemulen's Herbarium
In addition, a host of Moomin-inspired food will be available to tempt taste buds. Moomintroll's beloved pancakes plus other favourites will be available at pop-up shops in the festival camp.
What's more, Easter activity workshop tents will keep kids of all ages busy. And, there will be Moomin dens to play in and picnic areas where parents can relax.
The Hemulen's Herbarium has been designed to engage children further with nature. Here, they can learn more about the plants and flowers they've seen on the trail.
"All of the inhabitants of Moominvalley possess a deep love and respect for nature," explained Sophia Jansson, creative director of Moomin Characters and niece of Moomins creator Tove Jansson.
"From the Hemulens who spend their time collecting plants or butterflies to the adventurous Snufkin, whose music is inspired by the landscape around him.
"So, we couldn't be happier to be working with the world-renowned team at Kew to inspire a similar love of nature in families and young visitors to the Gardens."
Image © Moomin Characters ™