A brand new, hands-on Navy museum is being proposed by developers for North Chicago.
The $43 million Navyseum will feature decommissioned Navy equipment that visitors are able to interactive with, reports the Chicago Tribune.
Chicago-based developer, Robert Lanz, described it as a 'sailor for a day' attraction and said plans also include indoor skydiving, restaurants and a craft brewery.
The proposed site is just west of Naval Station Great Lakes.
Once visitors 'board' the USS Navyseum they will discover a series of interconnected environments. The nautical theming is set to include everything from piers, ships and anchors to helicopters, life rafts and Navy fighters.
Designs will use colour, wavy, flowing surfaces and other elements to suggest the ocean.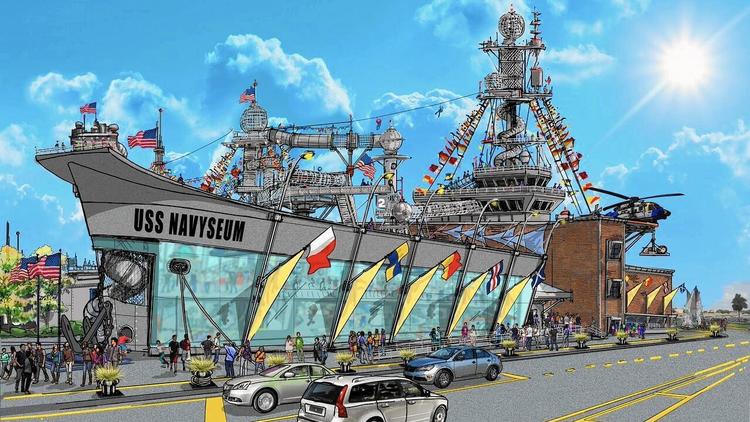 According to Lanz, the Navyseum project is expected to attract 500,000 customers annually at $18 per ticket.
The developer is also executive director for the National Museum of the American Sailor which is planned for property nearby.
North Chicago has been dogged by crime for years but there are hopes that the area is beginning to see signs of an economic upturn.
Images courtesy Navyseum
http://www.chicagotribune.com/suburbs/lake-county-news-sun/news/ct-lns-north-chicago-look-ahead-st-1130-20171129-story.html