Saudi Arabia has recognised the important of culture to its investment agenda and is actively seeking global partners for cultural projects, including links with leading museums across the world. The Kingdom expects the culture sector can generate $20 billion in revenues, contributing three percent to its GDP. In addition it would create 100,000 jobs.
The Museum Commission is set to launch its own strategy in the next few months, seeking to forge partnerships with international museums.
The Ministry of Culture was established three years ago and contains 16 sectors with 11 dedicated commissions. Rakan Altouq, head of strategy and policy at the Ministry says Saudi will use the Cultural Development Fund, created last year, to bridge the gap between public and private funding. He expects the Fund to create what he calls, "a bridge of capital."
The Ministry recognises that the country's cultural targets can't be achieved without the input of private capital. The Invest Saudi and Shareek programmes are expected to help engage with private sector investment, as part of Vision 2030.
Invest Saudi is a nation-wide investment brand, overseen by the Ministry of Investment. It aims to enable closer collaboration and alignment across public and private sectors.
Shareek is a trillion dollar collaborative private sector plan that aims to strengthen partnerships within the private sector.
Culture as lifestyle at G20
The Saudi national culture strategy outlines three main aims – culture as a way of life, culture as a tool for economic growth, and culture as an exchange mechanism. The hope is that Saudi Arabia will be able to increase its GDP by three percent by 2030. "Culture will be a driving force for a more sustainable world and a more prosperous future for all nations," said Prince Badr bin Farhan, culture minister for Saudi Arabia at a meeting of G20 culture ministers in Rome.
"The Kingdom of Saudi Arabia sees cultural and artistic heritage as drivers for economic
development but also as a way of preserving identities and opening up to other cultures,"
commented Lucia Bongonzoni, Italy's Undersecretary for Culture, in Arab News.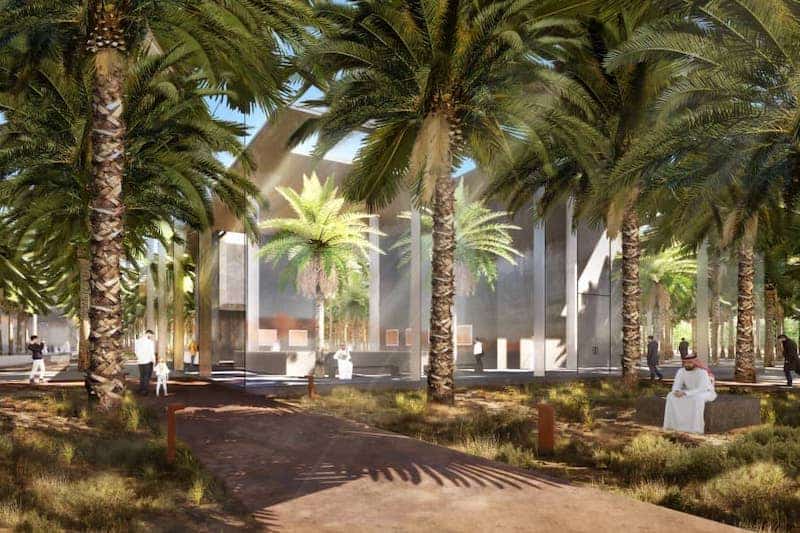 Cultural partnership with Greece
A new partnership was agreed in May between the culture ministers of Saudi Arabia and Greece. The venture will establish 'Culture Weeks' in both Saudi and Greece, including heritage and art exhibitions and festival. Joint archaeological projects have also been discussed by Prince Badr bin Abdullah bin Farhan and Lina Mendoni. The agreement will include the exchange of cultural goods, services and skills worth nearly $1 billion.
Digitalisation key part of strategy
A recent report The State of Culture in the Kingdom of Saudi Arabia, 2020: Digitalisation of Culture, reports that, while the culture sector undoubtedly faced challenges through the pandemic, it had also generated opportunities and the shift towards digitalisation had accelerated during the pandemic. "The cultural sector stands as a testament to the vitality of the Saudi Vision 2030," said Prince bin Farhan. "The Kingdom is dedicated to promoting and protecting national cultural heritage, while exploring new cultural horizons." 
The report highlights a range of activities in cultural sub-sectors, including heritage, museums, archaeological and cultural landscapes, architecture and design, visual arts and music.
Journey through Time Masterplan
As part of its ambitious Vision 2030, Saudi Arabia is creating a host of new attractions, including 'giga-projects' designed to stimulate the economy and become integrated economic ecosystems.
In April Crown Prince Mohammed bin Salman, chairman of the Royal Commission for AlUla (RCU) unveiled the ambitious 'The Journey through Time' development of the world's largest living museum includes five unique districts, five heritage sites, 15 cultural assets and ten million square metres of green spaces.
The plan is hoped to create development opportunities and sustainable economic growth alongside preserving the cultural legacy of AlUla.