SimEx-Iwerks Entertainment, an industry leader in immersive cinematic attractions, is celebrating the opening of the first 40-seat FlyRide attraction at Beyond the Lens! in Branson, Missouri, USA.
SimEx-Iwerks is pleased to announce that Beyond the Lens! in Branson is now welcoming guests to a new 40-seat FlyRide attraction, one of two FlyRide attractions that SimEx-Iwerks has opened this month.
Beyond The Lens! is a popular visitor attraction for all ages, home to pop culture, interactive exhibits, virtual reality games, hunt for Big Foot, escape games, fun photo ops and Flip Zone bumper cars.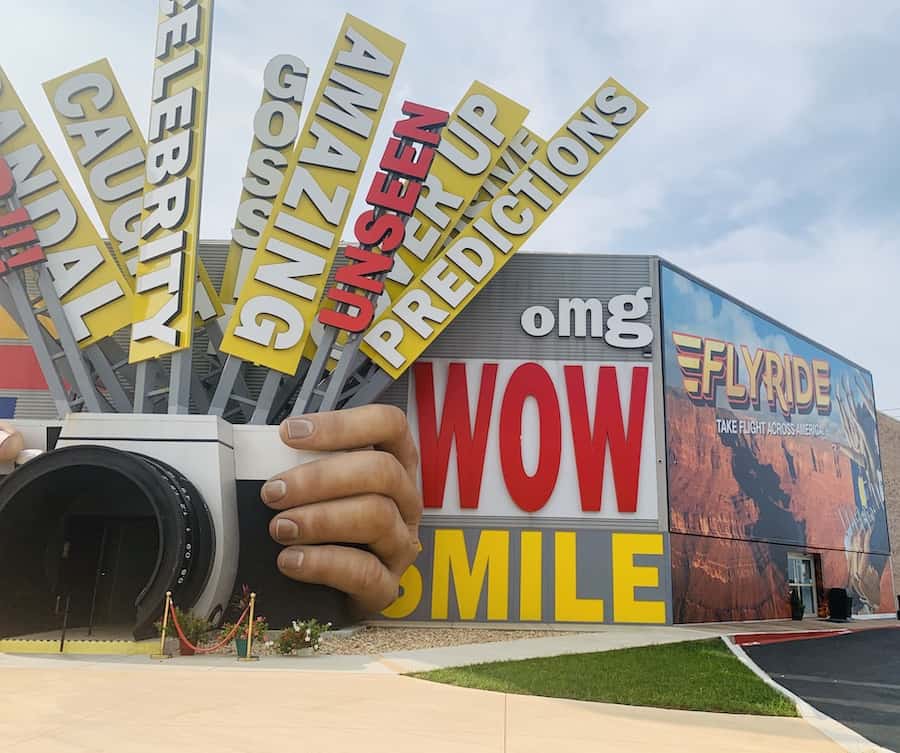 FlyRide at Beyond the Lens
FlyRide is a fully immersive ride where guests can experience the feeling of flying as they are taken on an exciting journey through wind, mist, scents and space. Thanks to the large curved 4-storey high screen, passengers are fully immersed in the action.
"This is the first attraction of its kind in the world," says Robin Turner of Frontpage Attractions, the parent company of Beyond The Lens. "Our partnership with SimEx-Iwerks Entertainment and MacGillivray Freeman Films has resulted in us delivering a truly world-class experience. We are confident all visitors to Branson will be amazed and delighted by FlyRide".
The attraction's signature film is called Fly America. This film takes riders on an enjoyable flight above over 20 of America's national landmarks. It was created and produced by SimEx-Iwerks and MacGillivray Freeman Films in close collaboration with Frontpage Attractions.
Earlier this month, the company announced the opening of 'Take Flight – Wilderness Aerial Adventure Ride' at The Wilderness Resort in Wisconsin. This 60-seat FlyRide attraction is the first of its kind in the world, featuring a three-storey dome screen for a fully immersive experience.
SimEx-Iwerks Entertainment also previously announced the addition of an innovative 4D motion theatre experience to Legend Heroes Park in Studio City, Macao.