TIME Studios is launching an immersive travelling exhibit, 'The March', at the DuSable Museum of African American History in Chicago in 2020. The experiential project takes guests on a virtual reality (VR) journey to 1963.
The March is running from February 28, 2020 to November 2020, bringing to life the 1963 March on Washington for Jobs and Freedom with various levels of immersion.
"The March will bring the action of this historic event to audiences in an unprecedented way through the technological innovation and commitment to accuracy and impact that TIME applies to all of its journalism," said TIME editor in chief and CEO Edward Felsenthal.
The centrepiece of the exhibit, presented in partnership with the Estate of Dr. Martin Luther King Jr., is the first digital performance of Dr. Martin Luther King Jr.'s 'I Have a Dream' speech.
Experience the 'I Have a Dream' speech in VR
This will be delivered by the first virtual depiction of King – the most realistic digital rendering of a human ever created, using VR, artificial intelligence (AI), film production processes and machine learning.
Viola Davis, Julius Tennon, and their production company JuVee Productions are executive producers for The March. The exhibit was designed by Local Projects.
The March is co-created by TIME's Mia Tramz and GRX Immersive Labs' Alton Glass. TIME Studios also partnered on the project with the V.A.L.I.S.studio, RYOT, and Digital Domain.
Viola Davis serves as executive producer of The March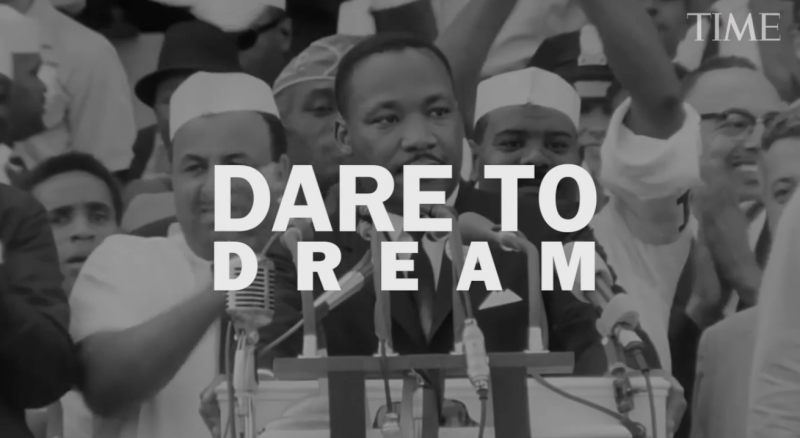 "The first exhibition of The March at the DuSable Museum will allow visitors of all ages to powerfully witness and participate in history first-hand, like never before," said Tramz.
"The March provides an educational and historically accurate experience through the use of the most ambitious and complex VR techniques to date, while also introducing the next generation of creators to immersive technology."
Images: TIME Studios