Concept 1900, a leading carousel manufacturer, is creating Christmas cheer with a number of festive carousels around the world.
Concept 1900 is pleased to present its Christmas carousels, currently entertaining visitors all over the world and creating a magically festive atmosphere at Christmas markets.
"After a ride on a carousel, that will always stay a symbol of magic, good spirits and festivity, you can revive a childish spirit still living inside of you," says the French company.
Sweden
Visitors and locals alike are enjoying a stunning Christmas market in Liseberg, where a Concept 1900 carousel takes centre stage. This installation is a sparkling carousel with golden and white elements evoking a sense of winter wonder.
France
Traditional Christmas markets are taking place throughout France, including in Strasbourg, Metz, Mulhouse, Lyon, Bordeaux and many other major cities.
This year in France, Concept1900 has introduced a unique, fairy-tale style ride. This reindeer attraction takes place at the Christmas market in Colmar. This ride has 12 mechanical arms, providing up and down movements, with a sleigh and reindeer character at the end of each. The design is also adaptable for different seasons, as alternative characters can be installed on the arms.
"Take a flight with the reindeers like Santa Claus flying in the sky," says the company. "Guaranteed to get you in the Christmas spirit!"
Meanwhile, at the biggest Christmas market in Paris at the Jardin des Tuileries, visitors can enjoy the traditional 1900 carousel, echoing the magic of the French capital during the festive season. Shoppers can also take a Christmas "souvenir" Instagram picture on the carousel.
Denmark
Denmark's iconic Tivoli Gardens in Copenhagen is also home to a Christmas market, where Concept 1900 has installed a blue thematic carousel, complete with sleigh and reindeers characters shining with lights.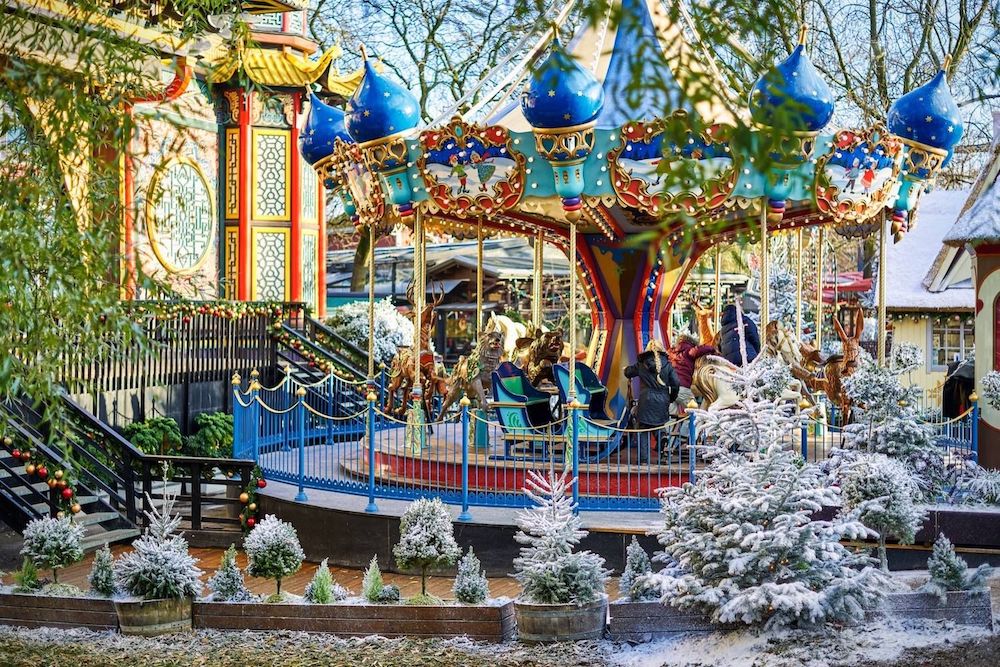 Switzerland
Shoppers in Zurich can ride a double-storey 7 meters carousel. This is mounted on a trailer system, meaning that the carousel is able to spread the magic of Christmas to several locations. The Jules Verne style characters on the ground floor and horses on the upper floor also spark children's imagination, while Art Deco decorations add extra charm.
Poland
In the Polish city of Zory, a Concept 1900 carousel takes centre stage in the main square, where families can stop and enjoy the magic. This Jules Verne style carousel has a unique metallic structure which looks bright and festive in the snowy surroundings.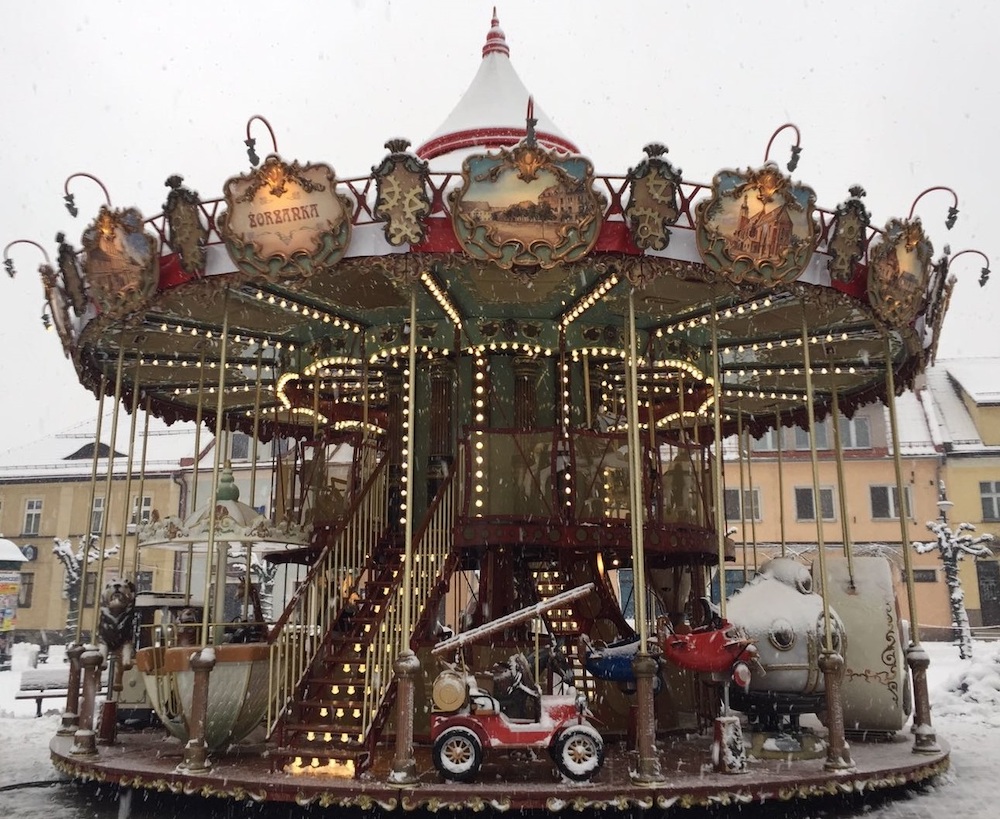 Russia
At Christmas festival venues throughout Moscow, ten double-storey carousels are wowing festive crowds with vintage style decorations the create a uniquely French atmosphere. The local authorities have even made the rides free, for both residents and visitors.
Withstanding cold climates
These wintery carousels also have all the necessary technical solutions to heat the ride's components, eaning that they are able to withstand frosts of up to -30 degrees, bringing joy to some of the coldest regions in the world.
Concept 1900 is expanding into two of the world's biggest markets – China and Russia. As well as the ten carousels for Moscow in Russia, the company has also agreed to provide fifteen carousels for the Chinese company Evergrande Group.