The V&A has unveiled its landmark exhibition for 2020, Alice: Curiouser and Curiouser. The otherworldly experience will feature immersive environments, secret doors and theatrical sets in a 'mind-bending' journey down the rabbit hole.
Running from June 27, 2020 to January 10, 2021 at the Sainsbury Gallery, the fantastical exhibition will feature more than 300 objects from film, performance, fashion, art, music and photography.
It will explore Alice in Wonderland's origins, adaptations and reinventions over 158 years, following its evolution from Lewis Carroll's original handwritten manuscript in 1865.
The exhibition, designed by Tom Piper, will boast theatrical sets, large-scale digital projections and immersive environments – including secret doors and interactive displays.
Fantastical exhibition will feature 300+ objects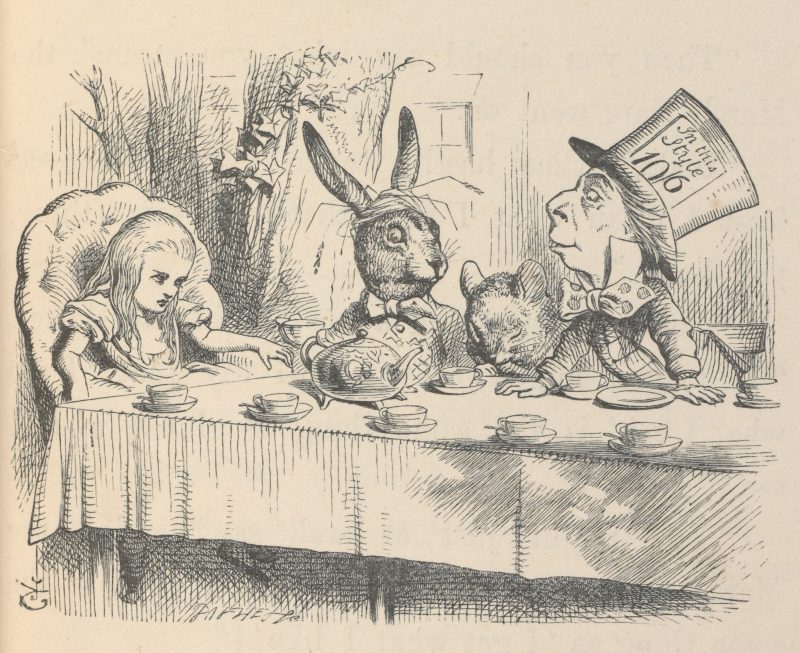 It begins with a descent into the V&A's subterranean Sainsbury Gallery in a theatrical interpretation of Alice in Wonderland's rabbit hole.
The exhibition's first section, 'Creating Alice', will follow Alice in Wonderland's origins in Victorian Oxford. Next up, 'Filming Alice' will explore Alice in films throughout the 20th and 21st centuries.
Alongside a giant caterpillar, the concept art from Walt Disney's 1951 Alice in Wonderland will be displayed, as will a look at Tim Burton's 2010 adaptation.
Focusing on 1960s surrealism and psychedelia, 'Reimagining Alice' will celebrate works by Salvador Dalí, Yayoi Kusama, Max Ernst and Peter Blake, as well as the music of The Beatles.
Mad Hatter's tea party and flamingo croquet
According to the V&A, a 'mind-bending visual experience' will take place at the Mad Hatter's tea party, which uses psychedelic digital projections. This will be followed by an invitation to a game of flamingo croquet.
'Staging Alice' will depict how the books influenced dance, music and performance on the stage. It will include concept designs, set models, props and costumes.
The final section, 'Being Alice', is a look at the modern-day fascination and reinvention of Alice in Wonderland in art, science and pop culture.
The exhibition will culminate in a digital art installation, inspired by Through the Looking-Glass.
Highlights include illustrations by John Tenniel, Ralph Steadman and Disney, as well as stage costumes, fashion from Iris van Herpen, and photography from Tim Walker and Annie Leibovitz.
Kate Bailey, senior curator of theatre and performance at the V&A, said "the V&A is the perfect place for an exhibition on the cultural impact of Alice in Wonderland across artistic disciplines".
"Alice encourages us all to question, to learn, to explore, and to dream – discovering why she's an endless source of inspiration for some of the world's most creative minds has been an extraordinary adventure," added Bailey.
"We look forward to welcoming visitors of all ages into Alice's magical and mind-bending wonderland, to imagine their own world on the other side of the looking glass."
Earlier this month, the V&A appointed Gus Casely-Hayford as the director of V&A East, an ambitious development in Queen Elizabeth Olympic Park.
Images: The V&A