Attractions news …
New pic of Super Nintendo World at Universal Studios Japan; Rulantica water park opens at Europa-Park; the world's first Cartoon Network Hotel; Infinite Kingdoms' high-tech interactive story theme park Ancient Lore Village; Disney is refurbishing Snow White's Scary Adventures; Dollywood's new resort expansion; Wu-Tang Clan theme park in South Korea; Hersheypark's Hyperdeck multi-player VR experience; Puy du Fou's €52m new night-time show "Les Noces de Feu"; the new Lego Factory Adventure ride; Disney's Magic Kingdom's TRON Lightcycle/Run and Tough Mudder founder Will Dean has launched Electronic Theatre with social video gaming.
Watch the news in 3 minutes
For a quick run through our most eye-catching stories see our briefing video:
Read the news in 5 minutes
Theme parks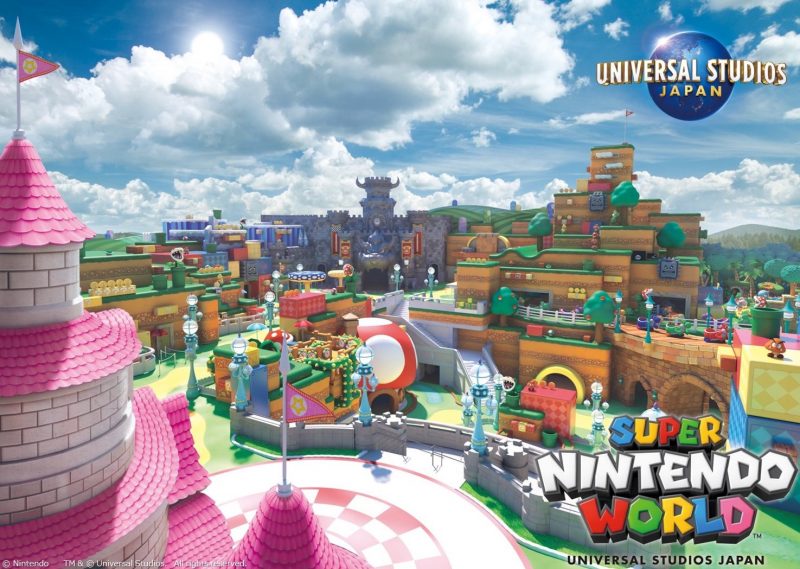 Universal Studios Japan has released a new image of the world's first Super Nintendo World. The expansion will boast Peach's Castle and Bowser's Castle, as well as state-of-the-art Mario Kart and Yoshi rides.
Disneyland Resort unveiled the new entrance for Tomorrowland at Disneyland Park in a concept image. The revamped area will be completed in 2020, with the iconic Astro Orbitor surrounded by planters.
Dollywood is reportedly expanding with a new resort in Pigeon Forge, situated close to the Splash Country water park and DreamMore resort. The resort will have a hotel, restaurant, and conference area.
Wu-Tang Clan could be getting their own theme park in South Korea, according to the vice president of Wu-Tang Management, Jimmy Kang. Wu-Tang Clan is an American hip-hop group.
Disneyland is planning a 350-room Disney Vacation Club timeshare project. The 12-storey tower will be located adjacent to the Disneyland Hotel in Anaheim. It will create 500 construction jobs and 100 operational jobs.
Magic Kingdom's TRON Lightcycle / Run coaster-style attraction has reached a major construction milestone at Walt Disney World Resort, with the final piece of the ride track now installed.
After news that Disneyland plans to refurbish Snow White's Scary Adventures, Disney Adventures, Disney has shared new details and concept art for the dark ride in Fantasyland at Disneyland Park.
Puy du Fou unveiled its new creations for 2020, after a successful 2019. The theme park in France is investing €52 million in a new night-time show, a sixth hotel and a conference centre.
Infinite Kingdoms and the Weber Group have announced the first-ever Ancient Lore Village, an immersive and themed overnight 'story resort' in Tennessee. The new attraction was announced at IAAPA Expo 2019 in Orlando.
Liseberg has invested SEK 20 million in its 20th season of Christmas, which includes the 'A Christmas Carol' musical ice show, a new area called Midwinter, and Christmas concerts every day at Lilla Scenen.
SeaWorld San Diego unveiled its new attraction for 2020, a penguin-themed dive coaster that will be called Emperor. It will be California's first floorless dive coaster, and Emperor riders will travel at more than 60 mph.
Ahead of the release of Frozen 2, Disneyland Paris has revealed more about the Frozen Celebration, kicking off in 2020. The theme park has also released images and details of Frozen: A Musical Invitation.
Seven Entertainment Ventures (SEVEN) announced it would be unveiling its blueprints for theme parks, entertainment destinations and movie theatres in Saudi Arabia at the IAAPA Expo 2019 in Orlando.
Disney shared a behind-the-scenes look at the Cirque du Soleil show debuting at Walt Disney World's Disney Springs in spring 2020. The original production will combine Disney storytelling with Cirque du Soleil's signature style.
Legoland New York Resort, Holovis and ETF Ride Systems announced the new Lego Factory Adventure, the world's first ride experience featuring technology that turns visitors into Lego Minifigures.
Museums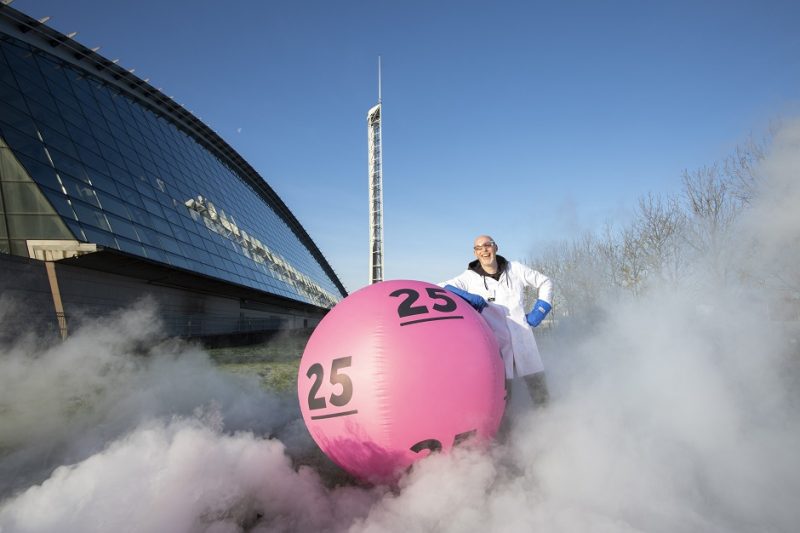 Tim Peake has called for more investment in science, as well as research and development (R&D). The British Astronaut also unveiled his top science and education institutions in the UK to celebrate the National Lottery's 25th birthday.
KFC and franchise partners JRN Inc are investing in renovating and expanding KFC's original location, the Harland Sanders Café and Museum in Corbin. It will feature Colonel Harland Sanders' herb and spice room.
The V&A unveiled its landmark exhibition for 2020, called Alice: Curiouser and Curiouser. The otherworldly experience will feature immersive environments, secret doors and theatrical sets in a journey down the rabbit hole.
The Geffrye Museum is reopening as the Museum of the Home in 2020, which comes after an £18.1 million redevelopment. The attraction will boast more exhibition space and public space.
The first vagina museum in the world has finally opened in London. The Vagina Museum is located in Camden's Stables Market and looks to educate visitors on the gynaecological anatomy and health.
The Zayed National Museum is set to open in 2021, with the Department of Culture and Tourism – Abu Dhabi now confirming that construction is underway in the Saadiyat Island Cultural District on Saadiyat Island.
Technology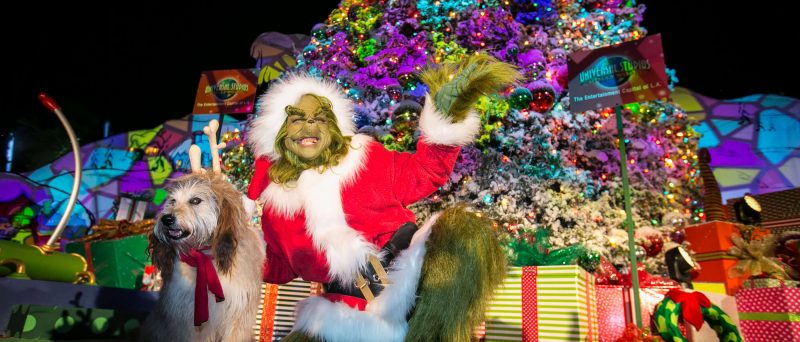 Universal Studios Hollywood and Cameo have teamed up on free personalised video greetings from The Grinch, just in time for 'Grinchmas' at the theme park, where fans can meet The Grinch and his dog Max in person.
Acamar Films has partnered with Vue and Showcase on a cinema experience known as 'Bing's Christmas'. The festive event is themed to Bing, an award-winning children's TV series.
Cineplex has announced Junxion, which it calls 'the cinema of the future'. The new entertainment destination features cinemas, gaming, a food hall, outdoor screenings and live entertainment.
Tough Mudder founder Will Dean has launched an immersive digital experience in London, called Electronic Theatre. The attraction offers group adventures in interactive digital rooms, dubbed LightBoxes.
Sands Resorts Macao and teamLab announced the name of their permanent interactive experience at The Venetian Macao. teamLab SuperNature is set to open in February 2020. teamLab has also unveiled some of the exhibits.
Aardman, the award-winning UK studio, revealed a new concept for the theme park market, in partnership with P&P Projects. There are opportunities to develop 'A Fish Tale' for dark rides or 4D cinema experiences.
CAVU Designwerks, the media-based attractions specialist, has unveiled the industry's first intelligent trackless dark ride vehicle. CAVU launched its self-driving vehicle (SDV) at the IAAPA Expo 2019 in Orlando.
Hersheypark and MajorMega have announced the new immersive Hyperdeck multi-player VR experience as part of the $150m Hershey's Chocolatetown expansion, debuting in summer 2020.
Water parks
Europa-Park's €180 million indoor water world Rulantica has officially opened. The destination boasts nine themed settings and 25 water attractions, including 17 slides from ProSlide, across 32,600 square metres.
RIU Hotels & Resorts opened the first Splash Water World water park in Costa Rica, at the Riu Guanacaste. The new attraction boasts five water slides, which include a four-lane Aquaracer slide and two tub slides.
SeaWorld's Aquatica Orlando water park is getting a new dueling water slide in 2020. Riptide Race will be Florida's first dueling racer, with visitors taking on opponents through high-speed tunnels.
American Dream's DreamWorks Water Park will not be opening on November 27, as previously announced. The attraction's debut at the new retailtainment destination has been postponed, and the opening date is still TBC.
More attractions
The world's first Cartoon Network Hotel is set to open in summer 2020, with the website now taking reservations. The themed accommodation is the result of a partnership between Cartoon Network and Palace Entertainment.
Grupo Vidanta and Cirque du Soleil Entertainment Group are expanding with a new water-themed resident show and dinner experience. The show is opening at Vidanta Nuevo Vallarta in 2021.
Aquariums
Merlin unveiled the New Jersey SEA LIFE Aquarium, set to open at American Dream in 2020. It has been dubbed 'the city under the sea' and will be themed around New York City's iconic monuments and landmarks.
Awards
The Themed Entertainment Association (TEA) has announced the 26th annual Thea Awards recipients. This year's recipients include Warner Bros World Abu Dhabi, Hagrid's Magical Creatures Motorbike Adventure, and Galaxy's Edge.
IAAPA presented its annual Brass Ring Awards on November 20, during IAAPA Expo 2019 in Orlando. The IAAPA Brass Ring Awards are one of the global attractions industry's most prestigious honours.