The Virtual Online Museum of Art (VOMA), the world's first virtual museum, has officially launched online with exhibits including 'As We Meet' and 'Degenerate Art'.
"We hosted our private view a couple of nights ago and I don't think any of us expected so many visitors," said VOMA founder Stuart Semple. "You completely obliterated our servers."
"Anyway, VOMA is now ready, the exhibitions and the building look wonderful," added Semple. "As was our plan we are giving the museum away for free and you can download your copy now.
"I really hope you enjoy the inaugural exhibitions. We have many plans for updates, artist projects and new features over the coming months, so we look forward to updating your copy of the museum."
'You completely obliterated our servers'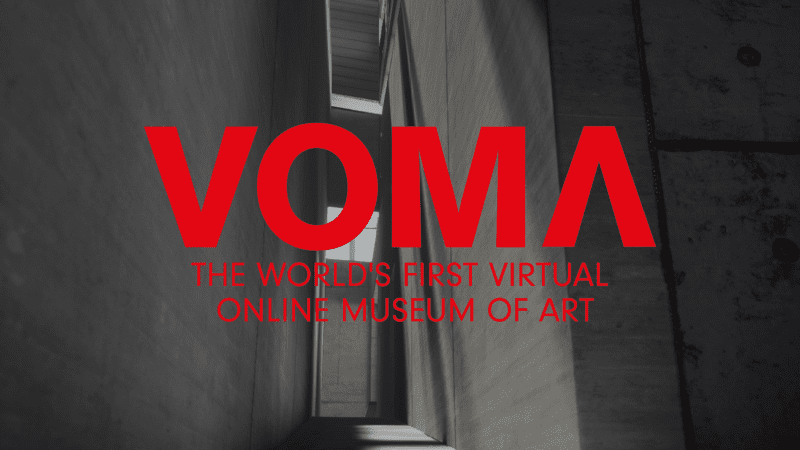 The Virtual Online Museum of Art will present 'exquisitely curated' exhibitions, and will be a free, fully immersive museum that anyone, anywhere in the world, can visit.
Inaugural exhibitions include 'As We Meet' and 'Degenerate Art'. The former explores the nature of coming together, and the latter is a recreation of an exhibition held by the Nazis in Munich in 1937 denouncing the work of 'degenerate' artists.
Coming soon, VOMA's first solo exhibition will feature Kenyan-British artist Phoebe Boswell's work, through drawing, animation, film, sound, performance and interactivity.
Boswell will create a unique work responding to the space for VOMA, alongside a soundscape created by Scottish-Nigerian singer-songwriter Bumi Thomas.
Anyone, anywhere in the world, can visit VOMA
https://www.instagram.com/p/CEymoFdBQ8f/
VOMA will feature classic and contemporary artworks, all free to view. Collections are curated by museum director Lee Cavaliere.
Some of the artworks are pulled from the collections of the Musée d'Orsay, Art Institute of Chicago, Whitney Museum of American Art and Metropolitan Museum of Art.
VOMA, which is billed as the world's first fully interactive virtual museum, was built using the latest virtual reality (VR) gaming technology, CGI, and network computing.