Work on the International Rugby Experience in Limerick, Ireland is set to begin in the coming weeks.
Planning was granted for the expanded works last week (February 28).
The International Rugby Experience will include a 30,000 sq ft exhibition space, with 4D interactive digital galleries and exhibits on the game's history.
The family attraction, which will last about 90 minutes, is billed as a multimedia visitor experience, exhibition and education space.
Tourists will enjoy a series of interactive, digital exhibits celebrating the world of rugby.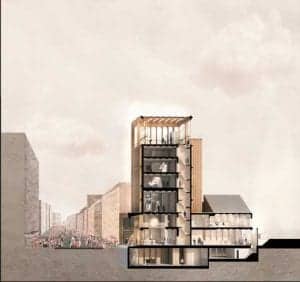 Located in the heart of Limerick, the new building sits on the edge of a conservation area within Limerick's Georgian Quarter.
Mayor of Limerick City and County Cllr James Collins said: "Limerick needs tourists. Projects like the rugby museum will bring much-needed footfall to the city centre."
Mayor of the Metropolitan District of Limerick, Cllr Daniel Butler added: "I am delighted to be able welcome this decision. The city centre continues to have serious challenges largely driven by issues surrounding footfall.
"The International Rugby Museum will add a new unique attraction into our City centre and offer people a new experience driving footfall. Huge credit goes to all involved in this project who persisted with it despite the challenges it faced that created costs which, may have jeopardised the museum."
The project is set to complete by early 2021.
Meanwhile, an Irish company backed by Michael O'Rourke will bring the Zero Latency's leading multiplayer, free-roam VR experience to Ireland and London.
Irish company Virtual Reality Gaming (VRG) has received an investment of more than €1m from former Setanta chief executive Michael O'Rourke, and has secured the franchising rights for Zero Latency in Ireland and London.
Image: Niall McLaughlin Architects
https://www.limerickleader.ie/news/home/368416/work-to-start-on-jp-mcmanus-backed-rugby-experience-in-limerick-as-way-cleared.html