This Thursday, industry leaders met in windy London to discuss the power of customer relationship management (CRM) systems and current trends in the industry at #ThinkTank16, a conference held by sport and leisure specialists Green4Solutions.
Held at the DECK at the National Theatre, speakers were a mix of operators from activity-based thrill attractions to theatres, from across the UK and even from the other side of the world in New Zealand.
Peter Oliver, Director of Green4Solutions, kicked things off with an introductory session on the rise in demand for CRMs.
"We have seen a big change in how the consumer uses technology- they expect to receive information and engage whilst on the move".
Then followed a thought-provoking series of talks and case studies, that had three central themes.
POWER OF CRM
Several operators we heard from were living proof of the power of CRM, and how it can turn around the attraction's fate. One these speakers was Jamie Tabor, Head of Marketing for Leicester City Football Club. Jamie spoke on the effect CRM has had on the business, even opening up the Thai and US markets for merchandising, whilst battling the strict limitations that Football League imposes in terms of footage and marketing.
"We were able to utilise CRM to get fans to renew their season pass. From one ecomm engagement, we went from 14, 000 passes, to 23, 000 passes in 3 days".
Ian Brown, Managing Director of The Snow Centre in Hemel Hempsted, used CRM to change the product mix seasonally to maximise revenue.
"Obviously we are limited by space on the slope, so really we needed to increase the spend per head of customers. We used CRM to encourage customers to complete a higher ski -level with stepped discount, and personalised post-ski campaigns to get those repeat visits, especially in our quiet summer period".
Ian also noted that no amount of email content will ever stop the certain percentage of people who still want to talk to a human being- especially to answer the customer's common question: "Is the snow real?"
CHALLENGES
Lessons were learnt from the operators about the importance of getting the right CRM system in place before opening their attractions. Craig Hadfield-Richards, Project Manager of AirSpace spoke of previous experience with parent company GoApe, and how these CRM processes just didn't translate to the new trampoline park project.
"We found after opening AirSpace, that the volume of transactions was extremely high and repeat visitors were high too, very different from GoApe a more premium product. Our CRM system just couldn't initially cope with the volume".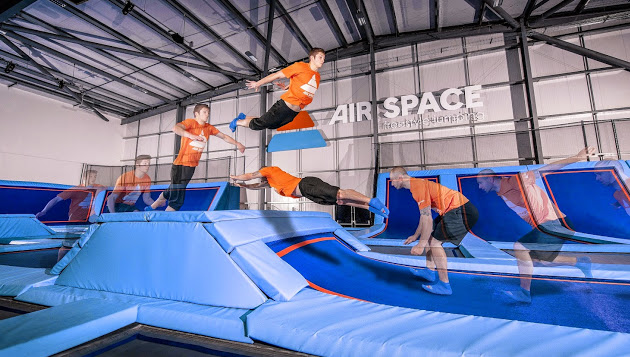 Phil Nelson, Business Development Director of new man-made lagoon attraction Surf Snowdonia Adventure Parc was an engaging speaker and talked about the trials and tribulations of opening a world-first attraction using novel technology.
"The mechanism broke, the lining ripped and the wheels came off, causing us to have to drain the lake three times within our opening season. Each time, the lake would have to drain, dry, be fixed and refilled, stopping the attraction for weeks at a time. Our CRM system wasn't powerful enough to handle the backlog of customers as we had a collection of several different systems".
Now with an overall CRM system in place, Phil went on to talk about strength in numbers for attractions.
"We are part of a marketing group with 9 other attractions in the area to really help promote each other and North Wales as a region".
FUTURE
The final theme looked at the future for CRM systems in the industry. Phil Johnson, CEO/Founder of independent technology consultants CommArc, who had traveled all the way from New Zealand and was understandably jet-lagged, shared some pearls of wisdom from his experience in the Kiwi tourism industry.
"Before, I would consider change within a business maybe every three years. Now you must change every three months to remain competitive."
After watching an extremely swanky video of all the amazing culture The Wales Millenium Centre offers, David Pearce, Strategic Director spoke of how they were utilising their CRM systems.
"Its not about the tools, it's how you use them".
David's new task is to capture the "Ghost" visitor: visitors that have no "footprint' on a CRM as they might be the second person on a ticket, or a visitor walking in off the street.
And finally our very own Charles Read, Managing Director of Blooloop went through the top trends in the attractions industry from pop up museums, to augmented reality. Even how play/fec designed playground attractions have become the latest pick up spot for seniors!
With great networking and a stunning location, the day was a huge success for Green4Solutions and we look forward to next years ThinkTank17!