Electric Playbox is on a mission to make screen time social. Following a successful launch in London, the immersive experience just opened its second location in Manchester, UK.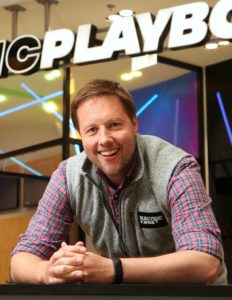 Electric Playbox is a unique approach to the trend for immersive entertainment. The creation of Will Dean MBE, the man behind Tough Mudder, it aims to bring people together for a shared, social experience.
Dean is the CEO and Co-Founder of Electric Playbox. We spoke to him about his career so far, the inspiration behind Electric Playbox and why he wanted to use technology to create a new type of group activity.
A unique career
Will Dean is most well-known for creating the Tough Mudder phenomenon, but before that he worked for the UK Foreign Office.
"I worked there as a counterterrorism officer and did that for almost five years," he says. "I was mostly in the Middle East and South Asia, which was fun. It was quite entrepreneurial really, I got to have quite a lot of autonomy and render quite interesting projects. I realised I enjoyed that part of it, so I said, 'I think I want to be an entrepreneur.'
"Then I went to Harvard Business School to get my MBA. Afterwards, I started Tough Mudder, the muddy obstacle course and I did that for almost ten years."
Will Dean and Tough Mudder
Tough Mudder, an endurance event featuring a 10 – 12-mile-long obstacle course, became a global success. Dean talks a little about the experience of creating something that went on to be a household name:
"It was wild. I think wild is the best word for it! The highs are high and the lows are low in entrepreneurship, and it was an amazing ride. When I was at Harvard Business School, they have a business plan competition. It's a bit like Dragon's Den. You get up in front of a panel of VCs and Business School professors and you talk about your idea."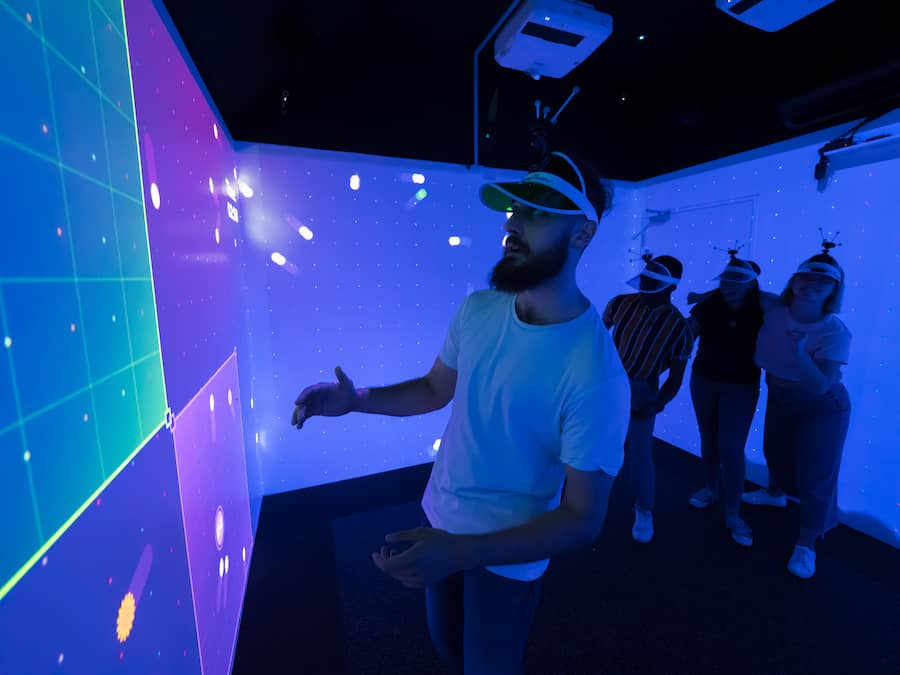 "I got up and I said, 'Yeah, I'm going to go and do mud runs.' There was a look shock on everyone's faces. I remember one of my professors taking me to one side afterwards and saying, 'You know, you'll have to get yourself a job.'"
A worldwide success
"We had our first event in Allentown, Pennsylvania and we were hoping for 500 people. But within a month we had sold over 5000 spots and. And then we had a feature in the New York Times which was amazing. The whole experience was really fun and I learned a huge amount. There were so many wonderful things that came from it."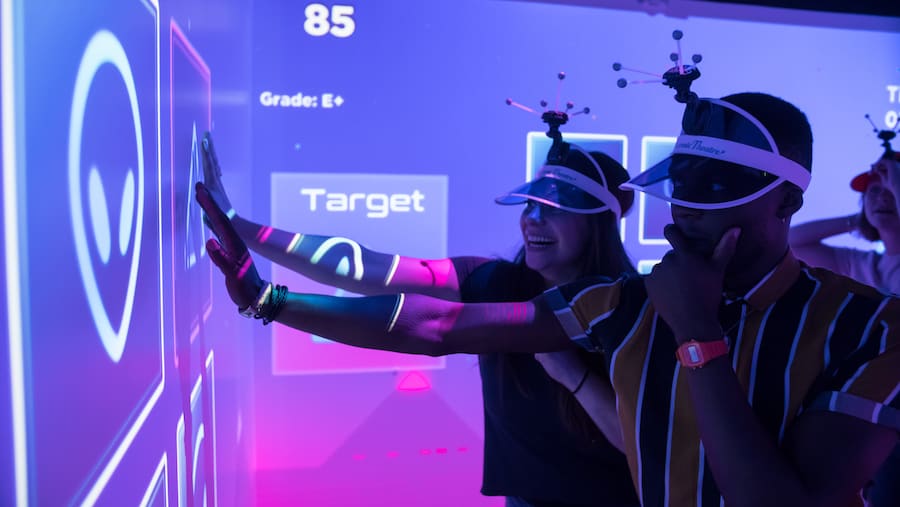 "Then, about two or three years ago, I started to become more interested in experiential immersive entertainment. People say well, Tough Mudder into immersive entertainment, that's quite a jump. But actually, a lot of the elements are quite similar.
"If you're selling a ticket to group-based experience, you have to figure out how to keep changing it up. Plus a lot of the growth is by word of mouth. So, while the experience is very different, as a business manager, there's a lot of similarities."
The inspiration for Electric Playbox
Dean saw the popularity of immersive and experiential experiences and saw the potential to create something new.
"I saw the trend for experiences, the rise of the experience economy and thought it was really interesting," he says. "People today, they don't want to own stuff, they want to do stuff, to make memories.
"I wanted to find out more, so with David [David Spindler, Electric Playbox co-founder], we spent six months just looking at everything that was out there, in this field. There are lots of people in this world that are more creative than me, but I'm quite good at understanding why people do things and at spotting non-obvious problems."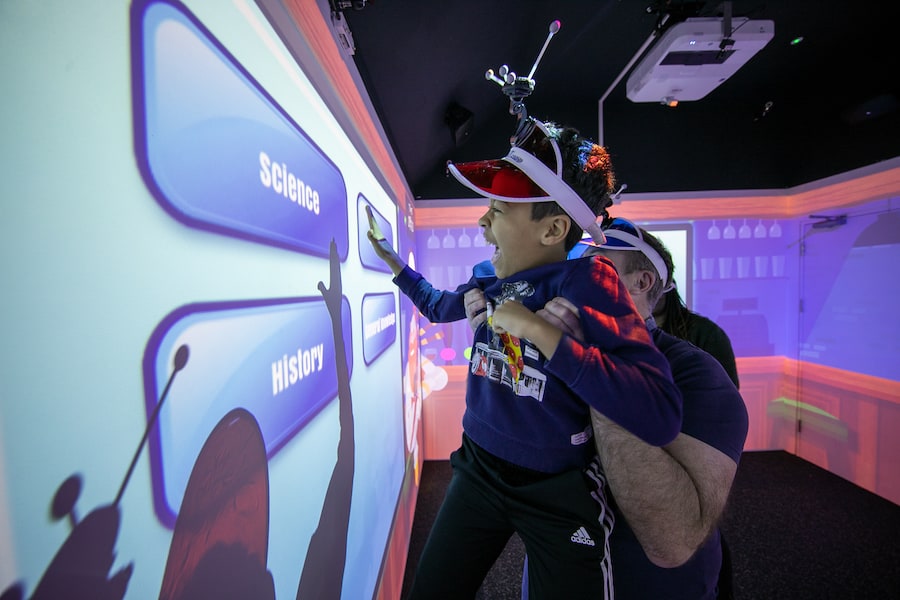 "The conclusion I came to, after we went out and looked at was out there, was that there are experiences that people love but which are hard to scale. So, for instance, immersive theatre will fall into that category. And then there are things out there that people love but the truth is, they will probably not return to a second time.
"I also looked at VR. In my view, the trouble with VR is that it's almost too immersive. What I mean is, it's not social. Once you put the headset on, you're basically on your own. In addition to this, there are other issues too. For example, the hardware is really expensive and it's probably going to change. Plus it costs a lot to create new content, to get people to come back."
Bringing people together
One of the key goals of Electric Playbox is to be a memorable experience that groups can enjoy together.
"I believe in the importance of bringing people together," says Dean. "That was a key motivation behind Electric Playbox and my previous endeavours too. I do believe that Tough Mudder had a positive impact on lots of people. People lost weight, or boosted their self-esteem, or if nothing else just had a fun day out with their friends and family."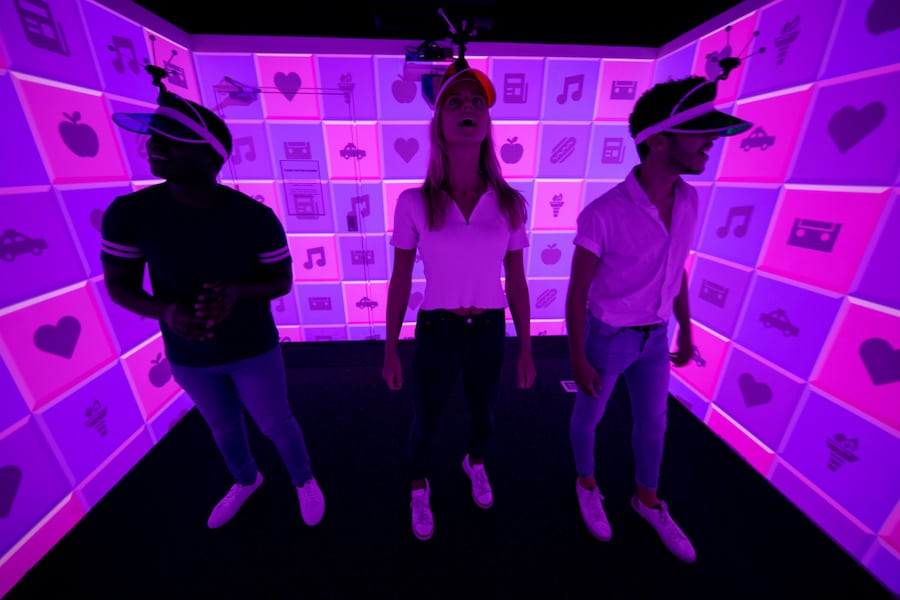 "I like the idea that we're bringing people of all ages together and we're giving them happy memories. When we talk about creating memories, we're referring to shared memories. When we talk about the experience economy, we're really talking about the memory economy.
"There's an easy test here. If you say to someone, 'Okay, you can go on your dream vacation, all expenses paid. And at the end of it, you come back, we press a button and all the memories are deleted. Or, you can do something basic, like going camping with friends, and you get to keep your memories.'
"In that scenario, people always choose to keep the memories. Because the real value is not the experience in the moment, it's being able to remember it, and share those memories with others that we there too.
"There is also so much research that shows the importance of play, of immersing yourself in a playful activity and being a bit goofy, just enjoying yourself."
Developing the idea
"So, taking all that on board, we built this cheap prototype," says Dean. "We took the game Pong and made it so that with the two paddles, where you were on the floor mapped to where they were on the screen. So people could actually play Pong with their bodies. And people loved it.
"I got interested in this idea of what makes an experience immersive. It was obvious to me that a lot of people who came from a gaming and engineering background were hyper-focused on the content being hyper-real. And I just don't think that's important. I think what makes something immersive is that you lose yourself in the moment."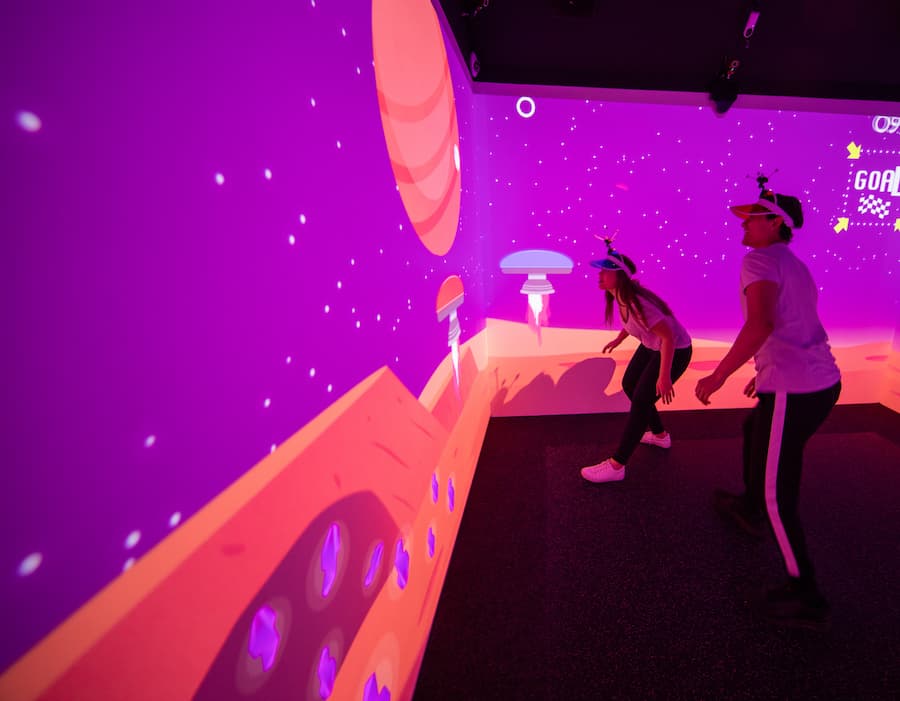 "For me, the test of whether it's immersive is whether people think, 'Wow, that went so quickly.' I was keen to build games for Electric Playbox that were fun and simple, and not violent or intense.
"It can be quite hard to get engineers and game designers to understand this. It was the hardest thing getting someone to understand that the thing that will make this fun is not the type of real hyper-intense content. It's just about being with your friends for an hour and not taking yourself too seriously."
Inside Electric Playbox
When arriving at Electric Playbox, guests check in and are directed to one of a series of eight identical rooms. In each room, there is projection on all four walls. There is touch on all four walls, surround sound and motion tracking. During the experience, players wear a coloured visor which tells the computer exactly where they are in the room.
"That's the hardware," says Dean. "Then, we have a suite of what we call adventures. The common theme across all of them is that you've got this slightly absurd quirky premise. You're in this room for 30 minutes and you have some sort of group challenge."
"That's central, this idea of team challenges that create a bond in the group. It is actually quite similar to Tough Mudder, where people work as a team to get over the obstacles together.
"Most of the games are quite simple. For instance, you need to follow cards around the room and remember where they are, or guide yourself around the room and try not to get eaten by an alien, while also collecting coins as you're running around.
"The majority of the games require a degree of collaboration and communication. Some of them are turn-based, but it's never player versus player. If there is an element of competition, it's who can be the most useful to the team, not who can beat one another."
Interactive adventures
"All the games are accompanied by music too," says Dean. "The themes are all a little bit wacky, for example, we have one that set in mid 80s London. Here, aliens are taking over the world and you have to pass an alien aptitude test. Players get a grade at the end of this, a little certificate with their photo which they can post on Instagram.
"There is another one called Rescue the Royals, which is set in the near future in a post-Brexit dystopia. Britain has been privatised and sold to an American live streaming company."
"The Queen and her family have all been locked in a castle in Scotland, and Britain's been turned into a big game show. So, players have to try and rescue the royal family. But the central theme is they're all social.
"We are also building a more educational engagement game called trip around Europe, for slightly younger children, which takes you from capital to capital. You start in London and you get to go to a couple of adjacent capitals, like Paris or Dublin and then you can go to Rome, Madrid or Amsterdam and make your way around. In each city, you learn a bit about the city."
Social technology
When asked why he thinks that this technology has been so successful at bringing being together for a shared experience, Dean says that he believes the tech itself is secondary:
"It's interesting because if you look at the technology that we're leveraging, while it was an engineering challenge to create Electric Playbox, there's nothing that we've taken that is truly new technology. We are technology leveragers, we're not tech pioneers. Our central idea is around making screen time social again, creating an immersive digital world to enjoy with others."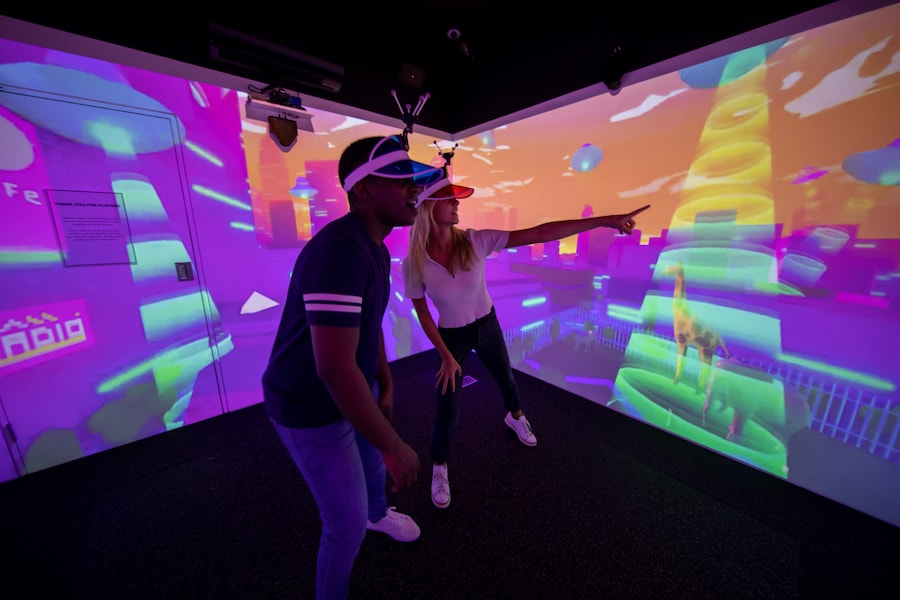 "There's a concern in society that the technology that was supposed to bring us together is somehow driving us apart. I was keen to say, look at how we can bring people together.
"Essentially, it isn't about the technology. What we create is an experience that unites people as a team, against a challenge. And I think that, at its core, we are creating an environment where it's almost impossible to take yourself seriously. This is what makes it fun and social and what drives the bonding element."
Electric Playbox comes to London
The first site opened in London in October 2019, where it quickly become a popular destination for groups.
"We opened the London site last October, and we were very busy, very quickly," says Dean. "We had a lot of the corporate team bonding and Christmas party crowds throughout November and December. And we were just getting huge amounts of people once word got out."
"We get the after-work crowd, we get date nights. But by far and away our biggest market is families. By February, we were seeing 2000 people a week go through the space, so we were pretty much busy all the time, which is wonderful."
The challenges of COVID-19
Following this success, Electric Playbox had agreed the lease on a new site in Manchester's Arndale Centre. However, before the team could begin fitting out the venue, the coronavirus pandemic caused the attractions industry, like almost everything else in the UK, to grind to a halt.
"It was frustrating, of course," says Dean. "Being closed isn't great. It is a challenge to maintain momentum when everyone's remote. At the moment, we onboarding people, for instance, we have people working for us in the United States now, finding sites over there. And none of us have met."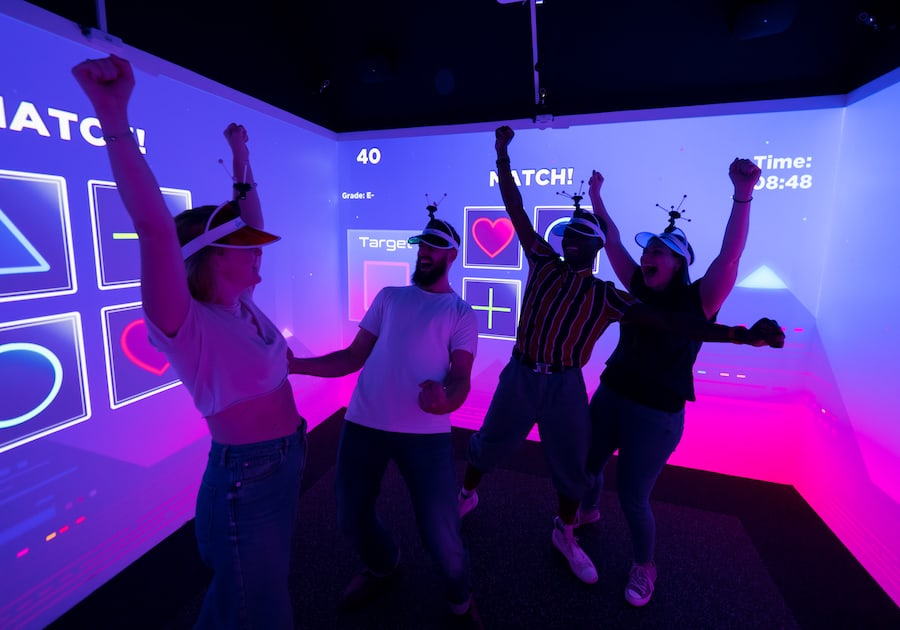 "The good news was that the furlough system came in and we were able to leverage that. Plus our landlords, both in London and in Manchester, are also quite understanding and very reasonable. They recognise that there's only so much we could do.
"While challenging, it has also created some opportunities for us. For instance, it has pushed us to automate elements of the experience sooner than we otherwise would have done."
Adapting to the new normal at Electric Playbox
Both sites are now open to the public once more, with extra health and safety procedures in place, as Dean explains:
"Now, the entire briefing has to be automated for social distancing reasons. A lot of what we would have asked the staff to do, we can't at the moment. For instance, fitting visors and that sort of thing. As a result, we've had to develop new systems and processes."
"I think the good news for us is we are an experience that is essentially the same, even with social distancing measures. You can now check in on your phone and then you're immediately in a room with those in your bubble. We then sanitise the room immediately after each group. Plus, we can stagger everything such that you never see anyone else.
"It's really good to be open, even if we're not yet running at full capacity. Being open again and being able to test the new games we built during lockdown, making sure our new systems work and refining everything we're doing, it's great. It's just nice to be back."
The legacy of COVID-19
The impact of the pandemic on the attractions industry has been large. However, Dean foresees a positive future for those businesses that are able to weather the storm:
"Everyone is desperate for the world to get back to normal. And I think people are desperate to start having fun again. But there are only so many things we can be doing right now. So things will be very positive for those able to reopen because there is all this pent up demand."
People are desperate to start having fun again
"Also, a lot of people have had time to reflect, over the last six months, on what's important to them. Most of us forget, if we're not careful, and get caught up in that kind of rat race mentality of always working. The truth is, lots of research shows that career success alone is unlikely to lead to a happy and fulfilled life on its own.
"There is this renewed appetite to do things with people. For the experiential entertainment space, that is key."
The future of Electric Playbox
As the industry begins to get back on its feet, Will Dean and the Electric Playbox team have their sights set on expansion, wanting to bring this unique social experience to more audiences around the world
"We're opening at Lakeside Shopping Centre in Essex later this year," says Dean. "We're opening our first location in Dallas, Texas, later this year as well. Next year, we are planning several more locations in the United States too."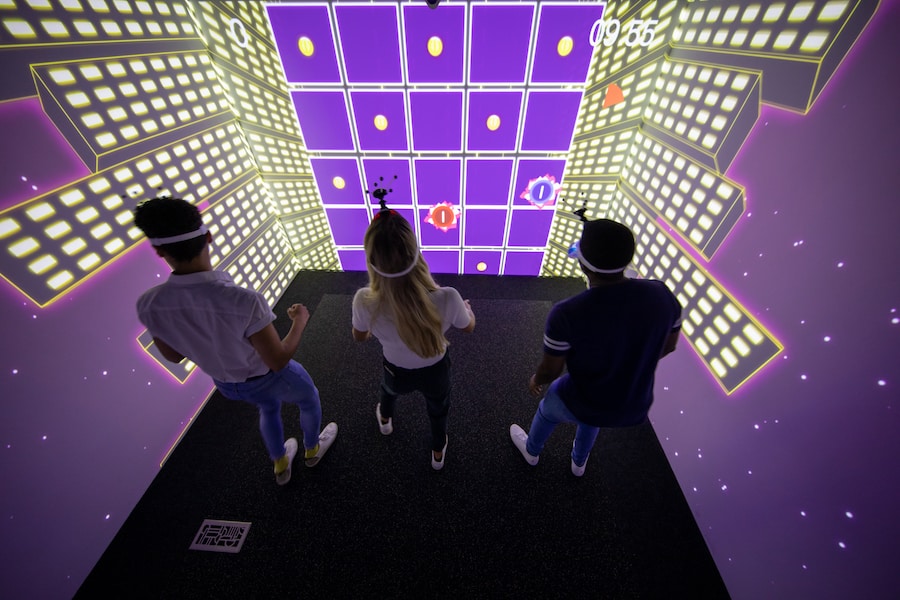 "Plus, we are also expanding into franchises in a meaningful manner. We've been doing a lot of work during the lockdown on refining our systems and processes. Now, we've got a model that you could give to somebody else. We're actively looking for franchise partners now. We have a franchise template on our website."
Expansion plans
"In addition to this, we have been taking our content and making it easy to adapt to other languages," says Will Dean. "If we did a deal in Germany, for instance, visitors would have the choice of playing the game in English or German."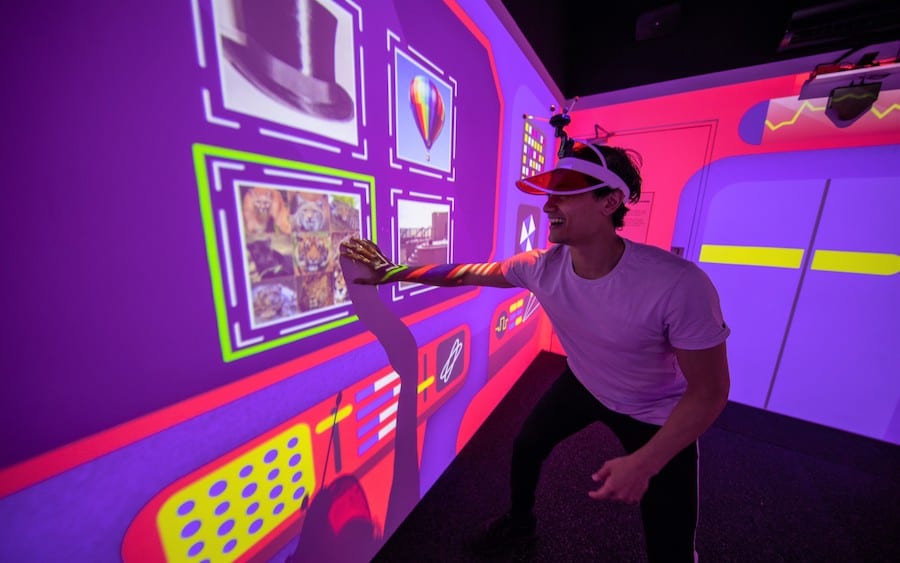 "We are also looking at building mini embedded units, so we're having some conversations with some existing leisure operators. It is possible to take a smaller version of what we've got and put it into, say, a cinema or a bowling alley.
"Finally, we're doing a lot more on the content front as well. That's one of the few parts of the business that hasn't been disrupted. We're still building exciting content and we want to build a whole array of different types of games.
"And that's the fun part – working with the creative team to come up with things that we know people will enjoy together."