BeWILDerwood's second woodland adventure park opens on April 12, with tickets going on sale today (March 4). It follows the success of BeWILDerwood's site in Norfolk.
Located in South Cheshire, the multi-million-pound attraction aims to encourage children and families to experience imaginative and healthy outdoor play.
The 'Curious Treehouse Adventure' is situated within enchanted woodland. It includes wooden play structures, treehouses, zip wires, slides and an enormous maze.
BeWILDerwood Cheshire is unlike other attractions, as it encourages visitors to leave technology at home and enjoy the outdoors. There are no rides or junk food, and all activities are included in the ticket price.
BeWILDerwood Cheshire opens April 12
BeWILDerwood is based on the book series by author and creator Tom Blofeld, who said "Cheshire was the right choice" for a second park.
"The woodland is the perfect setting for the Boggles and Twiggles and all the other curious characters from the books," said Blofeld.
"I hope our visitors love the wonky world of BeWILDerwood just as much as the Norfolk folk. The key is to use your imagination and simply have fun together as a family."  
Hannah Monteverde, park manager of BeWILDerwood, said: "We'd originally planned on opening last year, but due to the pandemic, we've had to push it back.
BeWILDerwood opening delayed by COVID-19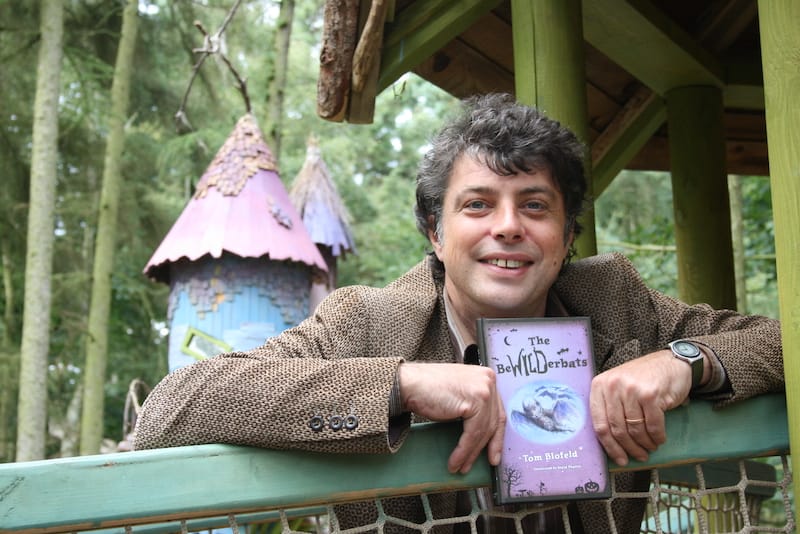 "It's given us even more time for our team to ensure everything is extra WILD before our visitors enter through our wonky gates."
BeWILDerwood Cheshire was originally due to open in May 2020, but was delayed due to COVID-19. It will create more than 180 jobs in seasonal and permanent roles.
BeWILDerwood opened in Norfolk in 2007. It went on to become one of the most popular visitor attractions in the East of England.
Images: BeWILDerwood