Japan's artificial island of Yumeshima will be the location of a new theme park and integrated resort (IR).
According to inside asian gaming, the Kansai Economic Federation announced plans for the urban development of Yumeshima, which is also where the 2025 Osaka-Kansai World Expo will take place.
As well as considering integrated resort facilities, the group hopes to build a new theme park, with the goal of attracting 30 million visitors to the destination after Expo has finished.
The Federation also hopes to improve accessibility and transport around the island – a potential 'smart city' – using artificial intelligence (AI) and the Internet of Things (IoT).
Osaka IR to open by 2024
Ichiro Matsui, Mayor of Osaka, previously spoke about Yumeshima as the location for both Expo and an Osaka IR, which he wants open for business in 2024.
He said (via iag): "We want to build a city that can compete not just with Tokyo, but also Shanghai and Singapore."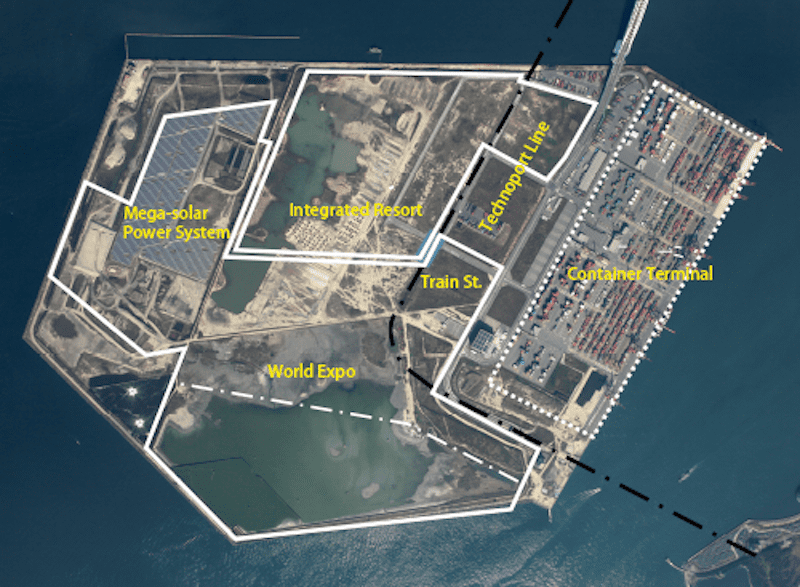 In July 2018, Japan legalised gambling resorts after nearly 20 years of debate. The new casino law will allow integrated resorts, offering casinos alongside hotels, conference facilities and other forms of entertainment.
Osaka is a leading candidate for one of the three IR licenses available in the first phase, alongside Yokohama and Tomakomai.
Osaka city and Osaka prefecture will officially announce the schedule for selection of its IR operator today (April 24) after confirming the schedule to ensure selection is complete by spring 2020. Screening for operators will begin this autumn(via iag).
According to the IR Fundamentals Plan announced in February, the prefecture and city government plan to invest JPY930 billion (US$8.3 billion) in total.
2025 Osaka-Kansai World Expo
Yumeshima Island is accessible within 20 to 30 minutes by subways and driving from the centre of Osaka.
Five large plazas, called Khu or "expanse" in Japanese, host a series of events, designed to offer unexpected encounters and interactions for visitors.
The venue is comprised of three worlds – Pavilion World, Green World (outdoor events and glamping) and Water World (evening entertainment shows and more).