The attraction features large-scale interactive art, mixed reality playgrounds, puzzles, and secret passageways.
It describes itself as an art and storytelling experience where visitors are encouraged to freely explore and interact with a surreal world of science fiction and fantasy.
Otherworld is founded by Ohio artist Jordan Renda, who has previously created and worked on haunted houses and escape rooms.
"It's a giant, explorable, interactive art installation," said Renda. "It's tied together with an underlying story that you can sort of piece together as you go."
The idea behind the new artainment experience is to immerse the viewer in the environment, using interactive tech, props, sets, and an engaging narrative.
Otherworld features include holograms, holodecks, 52 projectors, motion tracking cameras and more than 2km of LEDs.
https://www.instagram.com/p/Bv26TTTgfaX/
Artainment and art attractions
A new 35,000 square foot art park called Wisdome has opened in the Arts District in downtown Los Angeles.
Dubbed the world's first fully immersive art park, the location includes five fully immersive, 360-degree domes fitted with 10.1 surround sound
Wisdome resembles other art fixtures that have become popular visitor attractions.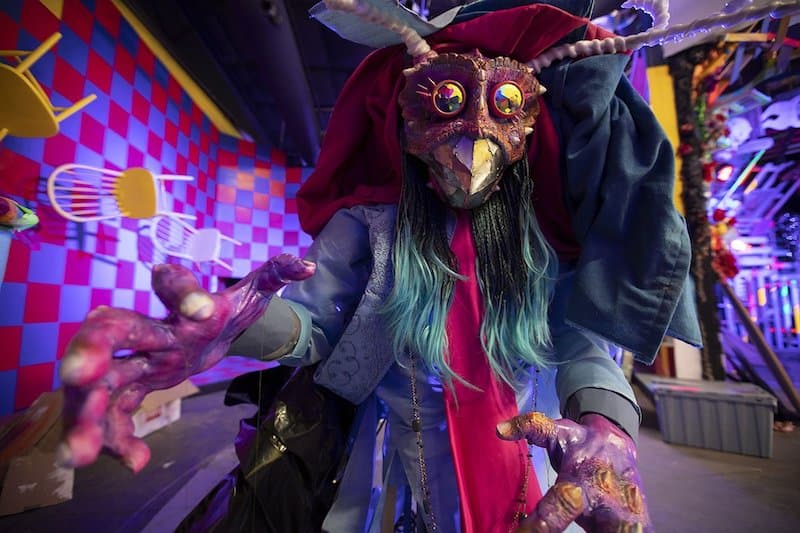 Meow Wolf, the innovative, immersive arts attraction backed by Game of Thrones' author George RR Martin, is a creative powerhouse and profitable business.
Meow Wolf and Elitch Gardens Theme & Water Park have partnered for an immersive and interactive shooter ride, called Kaleidoscape.
Otherworld is located at 5918 Chantry Drive, Columbus, OH 43232 and opens on May 24.
Images: Otherworld/ Meow Wolf