Leading provider of adventure attractions, Ropes Courses Inc., has provided its flagship Sky Trail® ropes course to a centre for the treatment of behavioural disorders in Doha, Qatar.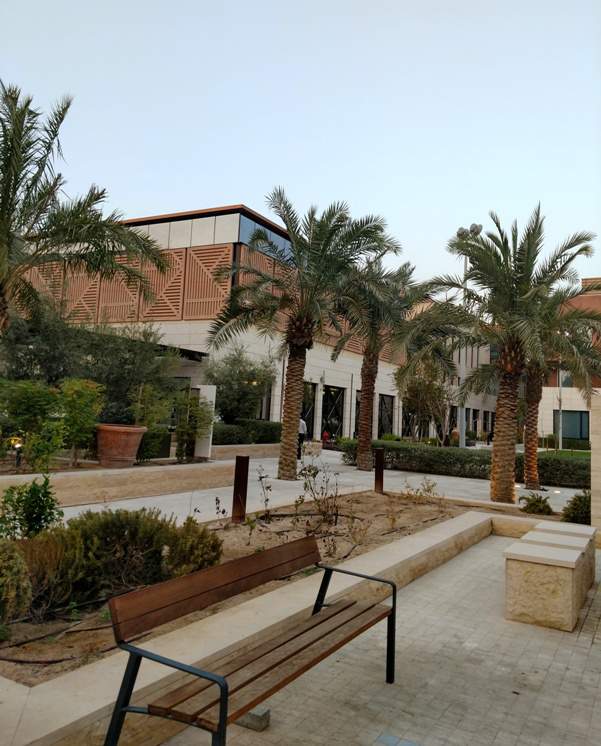 The new attraction has been suspended above the gym at the new, state-of-the-art Naufar Rehabilitation and Wellness Centre.
Sky Trail® will be used as a valuable learning tool for residents and non-residents as part of a range of offerings including clinical support, assessment services and awareness programmes. The facility provides 127 residential rooms, a spa, gym, and restaurant alongside clinics and over 50 individual and group treatment / therapy rooms.
Ropes Courses Inc. partnered Gebal Group WLL to provide the ropes course. The two companies sealed the deal following a meeting with Ropes Courses Inc. owner, Jim Liggett, at the 2016 Euro Attractions Show in Barcelona.
According to Alex Charawani, Managing Partner for Gebal Group WLL in Qatar, the meeting, coupled with the excellent feedback received with regards to the specifications, 'gave us the final confidence to go forward with the project'.
The Sky Trail®, tailored to Naufar's requirements, features 15 columns and is suspended from the ceiling allowing participants to utilise the gymnasium floor underneath. The ropes course is comprised of 30 rope and plumber elements and is equipped with a TRUEblue auto belay system for participants to safely climb up and down the ladder entrance.
Ropes Courses, Inc. has been custom manufacturing, installing and servicing adventure course products since 1989. Designed for maximum excitement and safety, the company's U.S. patented, integrated systems allow for constant movement on the course. This ensures high throughputs, minimal staff and an increase in the age range of participants.
The flexible nature of Sky Trail products makes them suitable for a wide variety of venues including amusement parks, zoos, family entertainment centres, museums, resorts and marine ventures such as cruise ships.