A new adventure playground from CAP.CO has opened as part of a £500,000 ($660k/€580k) investment in Fort Douglas adventure park at Dalkeith Country Park in Scotland.
On Saturday, February 9, families got to explore the Sky Maze's walkways, treehouses, ramps, rope bridges and huge slides that have been constructed up to six metres above the ground.
Fort Douglas' new addition is inspired by the original adventure playground on the site but adds several new features. Visitors can tackle challenging scramble nets alongside a new swinging Jungle Bridge with its 'invisible' floor. Those that are brave enough to complete the high bridge are rewarded with the opportunity to ride one of two five-metre high slides to return to ground level. One section is also accessible for assisted wheelchairs, pushchairs and buggies.
Although the area had been planned to be challenging and imply some degree of risk, it has also been built to allow children of five years and over to play independently, without adult supervision. But the Sky Maze comes into its own when both adults and children challenge themselves together.
"We want the new Sky Maze to evoke a sense of nostalgia in those who fondly remember the original Dalkeith Country Park playground, as well as ensuring everyone enjoys plenty of fun and adventure high up in the trees," says the park's commercial director, Remko Plooij.
Fort Douglas had over 100,000 visitors in 2018 and is aiming for 125,000 this year, with hopes that the Sky Maze will further to the attraction's success. Dalkeith Country Park overall attracts around 300,000 visitors annually.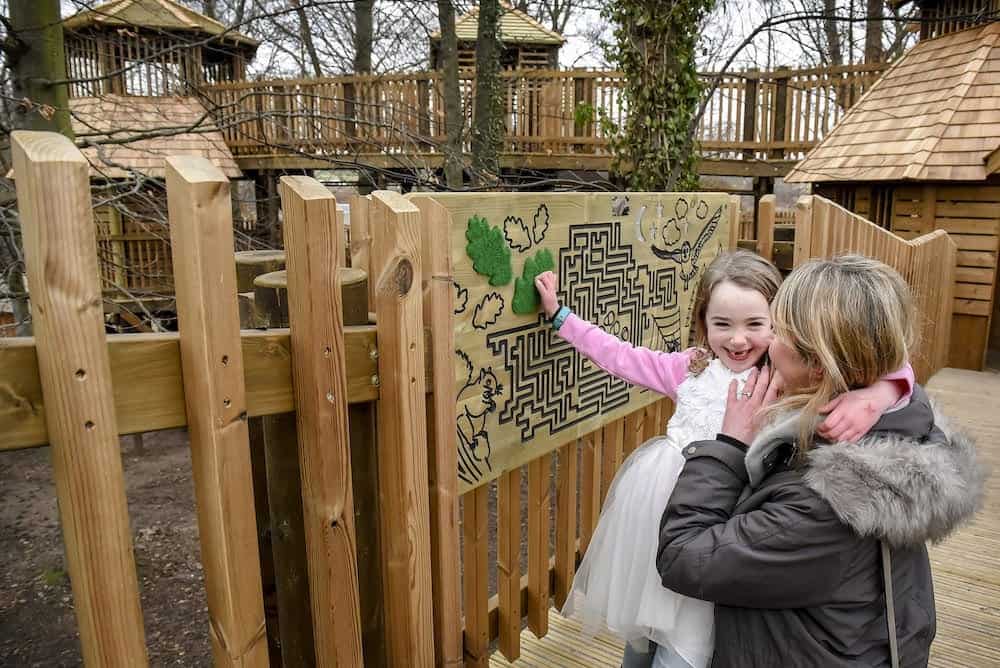 The new playground links into the Orangerie zip wire centre completed by CAP.CO last March. Fort Douglas was created as part of a wider £8.9 million investment in Dalkeith Country Park by its owner Buccleuch. This included the redevelopment of the 18th Century stables and courtyard into a unique retail, food and wellbeing destination.