accesso, a leading technology provider, has announced it will be providing the ticketing solutions for the St. Louis Aquarium at Union Station. The new aquarium and entertainment complex will open later this year in the historic Union Station building.
The reinvented building will be home to a two-storey, 120,000-foot aquarium with over 13,000 animals. It will also host a 200-foot observation wheel, a ropes course, an 18-hole mini golf course and more. The aquarium project is being undertaken by international developer zoOceanarium Group, under the leadership of Lodging Hospitality Management (LHM). For a sophisticated, customizable ticketing solution, LHM turned to accesso Technology Group plc.
Seamless ticketing solutions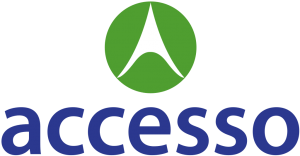 The company's ticketing technology will simplify back-of-house operations and efficiently support the planned entertainment complex. accesso also recognise the need for this new technology to fit seamlessly with the historic venue. The accesso Siriusware solution provides streamlined front gate POS systems and membership passes, as well as access control and eCommerce capabilities. The system is flexible and can match the needs of different venues.
"As we considered potential ticketing partners, we've been impressed by Accesso's continued growth and innovation. It is exciting to align ourselves with a provider who will be a true partner, dedicated to our team and success," says Steve O'Loughlin, President and Chief Operating Officer of Lodging Hospitality Management. "From developing software that incorporates robust reporting, to providing a strong support network and customer service team, accesso has gone above and beyond our expectations."
A historic building
The company is proud to be a part of this new venture in a heritage setting. "Union Station was once one of busiest rail terminals in the world. Today, it's a living piece of St. Louis history," says Paul Noland, accesso CEO. "Through this agreement, our partners at zoOceanarium Group and Lodging Hospitality Management have allowed us to help usher the station into the future. We are honoured to be partnering with these organizations at the ground floor and can't wait to watch history in the making as we begin writing the next chapters of Union Station's story together."
The company is the preferred ticketing provider for several attractions worldwide, including the Bear Grylls Adventure in the UK and Village Roadshow in Australia.