Leading immersive tech company, D-BOX Technologies, has provided 188 motion seats to New York's next-generation football attraction, NFL Experience Times Square.
The seats feature D-BOX motion technology synchronised with a spectacular larger-than-life 4D film experience, putting fans right at the heart of NFL action.
"Embarking on such a creative and innovative adventure was a natural fit for us," notes Claude McMaster, President and CEO of D-BOX Technologies.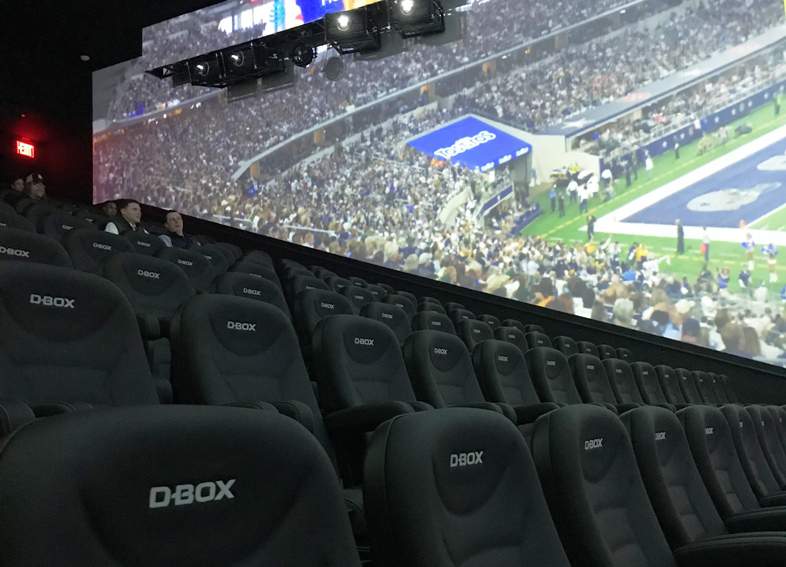 "By combining our unmatched, immersive motion technology with NFL Experience's unique vision, we've created an amazing, one-of-a-kind experience that takes the attraction to a whole new place."
4D adrenaline-pumping experience transforms guests from fan to player
The ten-minute multimedia show features exclusive creative content from NFL Films and has been designed to give guests an adrenaline-pumping experience that transforms them from fan to player.
Guests will take their place on the field, in the locker room and, finally, as a champion caught up in the pomp and circumstance of the Super Bowl.
NFL Experience Times Square has been created in partnership with the Cirque du Soleil Entertainment Group to bring the world of football to life like never before.
The attraction occupies 40,000 square feet over four floors and features a whole range of interactive experiences. These include seeing how fans' skills measure up to those of professional football players and learning game strategy from coach, Jon Gruden. Visitors can also purchase a whole variety of championship memorabilia.
The NFL is one of the four major professional sports leagues in North America with 32 teams.
The culmination of the tournament is the Super Bowl, which attracts over 160 million viewers from across the globe.
D-BOX motion technology powers a host of immersive entertainment experiences for movie theatres, gamers, home cinemas and the themed entertainment industry.
Headquartered in Canada, the company collaborates with some of entertainment's biggest players to deliver new ways to tell great stories. This includes everything from movies, video games, virtual reality applications and themed entertainment to professional simulation.