Multimedia Fountain Roshen, created by Emotion Media Factory (EMF), has entered the hallowed TripAdvisor Hall of Fame.
The spectacular permanent attraction in the the city of Vinnytsia, Ukraine has earned the site's Certificate of Excellence for the past five years.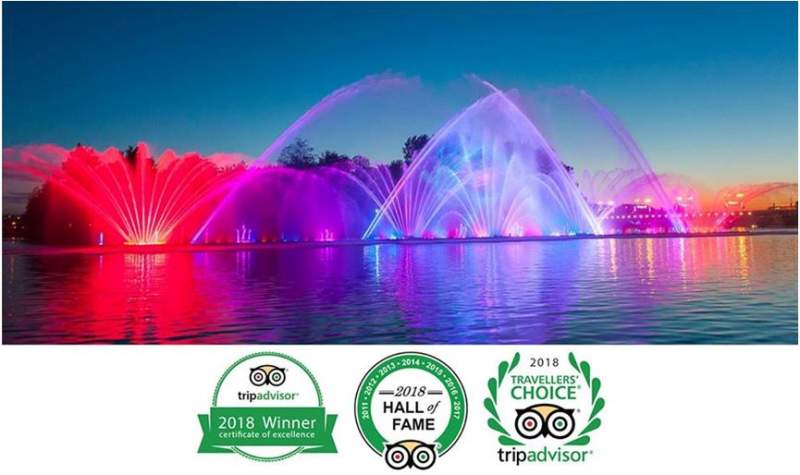 This latest accolade recognises the consistent quality of the Multimedia Fountain Roshen experience based on a wealth of positive customer reviews.
Fountain Roshen – Europe's biggest floating multimedia fountain
EMF, based in Germany, took just nine months to implement the project. The company was responsible for everything from initial ideas to planning, design, simulation and installation through to show production and operation.
Europe's biggest floating multimedia fountain is free to view and combines water effects, music and lasers, as well as 3D projection onto the water screen.
Last year, the fountain was named a 'must see' attraction by respected travel guide, Lonely Planet. EMF is currently showcasing its latest projects at the Asian Attractions Expo.