Attractions continue to utilise innovative drive-through or drive-in solutions during the coronavirus crisis, with a floating movie theatre in Paris and
a drive-through art experience in Rotterdam. 
As part of this year's Paris Plages, an innovative floating movie theatre was set up on the river Seine at the Bassin de la Villette.
Cinéma sur l'Eau, translated as cinema on water, was a free open-air cinema event held on July 18, as guests watched Le Grand Bain (2018) from 38 electric boats or deckchairs on the Quai de Seine.
Each boat seated up to six people, who had to be friends or family in light of social distancing. The event was made possible by cinema chain M2 and Häagen-Dazs.
In addition to Le Grand Bain, a comedy about a group of men who start a synchronised swimming team, guests were also treated to short film A Corona Story.
Elsewhere, the Museum Boijmans Van Beuningen is setting up a drive-through art experience at the Rotterdam Ahoy arena in Rotterdam, Netherlands.
Rotterdam Ahoy and Museum Boijmans Van Beuningen jointly developed the "unique, strange, attractive, corona-proof plan".
Social distancing in cars and boats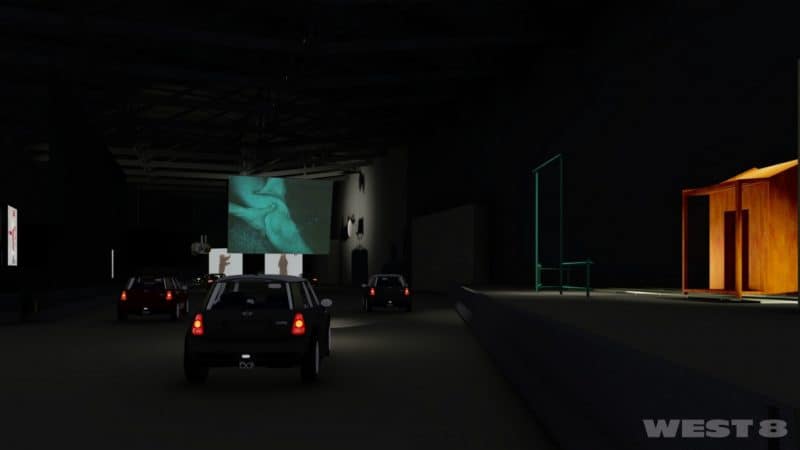 More than 50 works from the museum's collection will be displayed in the event hall, with 750 visitors per day driving through in electric cars.
"We are intensely pleased that everyone has endorsed this plan throughout the museum and that we can create such a beautiful project in a very short time and with funds and sponsors that have been brought together quickly, in collaboration with Ahoy.
"We long for this event that promises action and contemplation, fun and contemplation, excitement and surprise," said Sjarel Ex, director of Museum Boijmans Van Beuningen.
"Through creativity and with the will of both parties and many partners who support it, we offer the general public a once in a lifetime experience next month," said Jolanda Jansen, general manager of Rotterdam Ahoy.
The exhibition, based on an idea by Ted Noten, takes place in a space "the size of almost one and a half football field".
Bassin de la Villette in Paris was home to a floating cinema on July 18, while ticket sales for the drive-thru exhibition at Ahoy start on July 24.