Austrian audio-visual system integrator, Kraftwerk Living Technologies, has announced a new management structure in response to a period of unprecedented growth.
Kevin Murphy has been appointed Director of Sales & Marketing, while Alex Sanfilippo takes on the role of Director of Engineering.
According to Kraftwerk LT, this will free up Managing Partners, Manfred Meier and Christian Hofer, to concentrate on the company's strategic vision, global activities and business development. They will also be on hand to steer and support the management team.
Murphy hails from the UK and boasts a wealth of industry experience. He joined Kraftwerk LT in 2016 as VP of Strategic Planning. Going forward, he will be taking on the majority of Meier's sales and marketing portfolio, leading the respective teams.
Prior to his new executive role, Sanfilippo was Kraftwerk LT's Head of Implementation and Service. He has been tasked with focusing on strengthening the larger design and technical teams. He will be bringing his implementation know-how to bear on managing and developing processes, team members, support structures, resource planning and communications within this group.
The restructure aims to strengthen delivery of global projects, as well laying the foundation for what the company describes as a future-oriented business approach.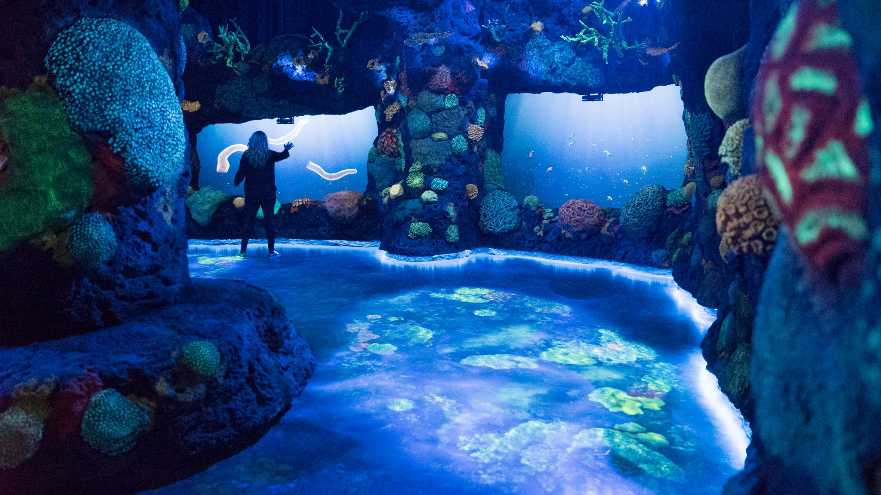 A number of other new roles and departments have been established to target key markets and client requirements. Among these are Special Projects, Key Account Automotive and Industrial and Electro-Mechanical Product Development.
Last year saw Kraftwerk LT deliver projects in the United States, Europe and Asia. Landmark installations included the ground-breaking National Geographic Encounter: Ocean Odyssey in Times Square, New York City (above) and Europe's largest flying theatre attraction – Voletarium at Europa-Park. In Moscow, the company was involved in flying theatre and media hall attractions at Zaryadye Park.
Aside from entertainment, Kraftwerk LT has also realised a number of cutting-edge solutions in the German automotive market employing the latest projection, LED and VR technologies.
The company is also promising an exciting installation in the exhibitions and museum space, set to open in Austria this summer.
Main image l to r: Alex Sanfilippo (Director of Engineering), Kevin Murphy (Director of Sales and Marketing), Christian Hofer (Managing Partner / CTO), Manfred Meier (Managing Partner / CEO), Werner Spiegel (Director of Project Implementation and Service), Siegfried Steiger (Director of Finance and Administration)