The SXSW Interactive Innovation Awards, a leading venue for showcasing new technologies and innovations, has revealed its 2019 finalists and winners.
From June 2018, innovators and creators from around the world began entering their new projects to showcase their work in front of SXSW attendees and Innovation Awards judges.
Biometrics, virtual reality, artificial intelligence, augmented reality, and robotics were just some of the offerings this year which could have applications in attractions technology in future.
Check out the full list of winners below:
iN
The world's first cognitive patient care assistant, iN took home the 'AI & Machine Learning' prize. From startup company Inspiren, iN uses machine learning to provide insights into patient care.
Butterfly iQ
The winner of the 'Health, Med, & BioTech' category, Butterfly iQ is a portable ultrasound scanner that transmits images via an iPhone app. It runs on an innovative silicon chip, allowing doctors to scan patients in their office or at home without traditional ultrasound machines.
My Special Aflac Duck
In the 'Robotics and Hardware' category, My Special Aflac Duck took home the prize. This fluffy robotic duck – a companion for children with paediatric cancer – can show various emotions, lead guided deep breathing exercises and demonstrate medical treatments to help with kids' nerves before procedures. Aflac will give a free duck to any child over three years old undergoing cancer treatment in the US.
CLEAR
Biometric Payments & Age Validation by CLEAR won for 'New Economy'. Instead of using traditional ID documents, CLEAR uses biometrics – eyes and fingertips – to confirm it's really you. It's already available at more than airports, stadiums, and other venues around the US.
Aira
Aira, winner of a prize for 'Social & Culture Impact', uses smartphone cameras or smart glasses to get free on-demand verbal descriptions for people who are blind or have low vision. Aira blends artificial intelligence and augmented reality, connecting people to trained sighted live agents who can remotely view what's in front of or near the user.
Starting this spring, the Smithsonian will roll out Aira technology.
Living First Language Project
The Living First Language Project took home the award for 'Innovation in Connecting People'. It helps to protect and preserve indigenous languages through interactive literacy apps, so that they can be taught to children.
nuraphone
The nuraphone is the world's only headphone that automatically learns and adapts to your unique hearing, and won the award in the 'Music & Audio Innovation' category.
Eargo Max
Eargo Max is a rechargeable hearing aid made for people with mild to moderate hearing loss. It fits comfortably inside the ear, and won the award for 'Style & Wearable Tech'.
Fundamental Surgery
Fundamental Surgery claimed the 'VR, AR & MR' award. FundamentalVR provides clinical teaching through cutting-edge virtual reality and haptic training experiences. Users are able to experience authentic surgery in VR simulations.
Dubai Paperless Strategy
In 2021, the Dubai government will go completely paper-free, eliminating more than 1 billion pieces of paper used for government transactions every year. The Dubai Paperless Strategy won the 'Smart Cities, Transportation & Delivery' prize.
Argus
'Speculative Design' winner, Argus: A Water Monitoring Plant, is a plant with DNA nanosensors inside the leaves that are capable of detecting lead in water in real time.
HBO's SXSWestworld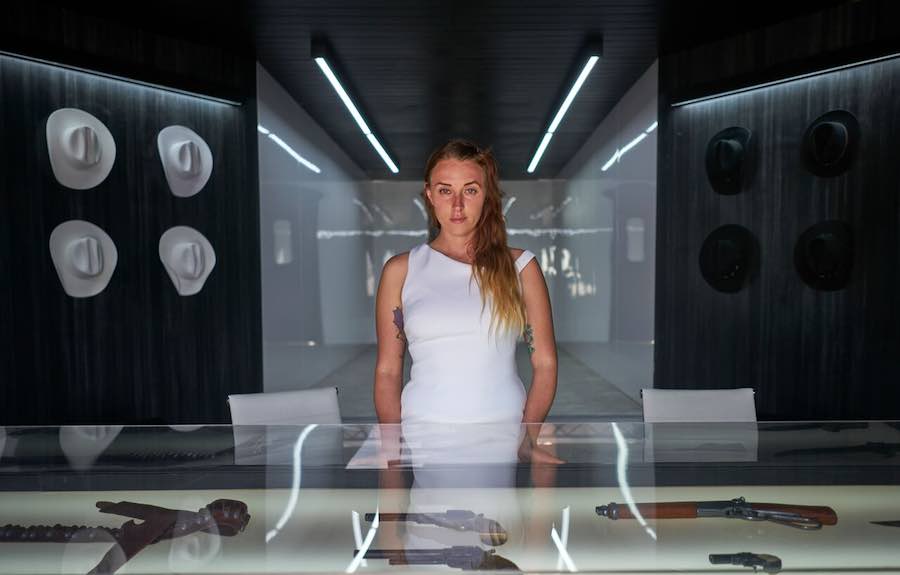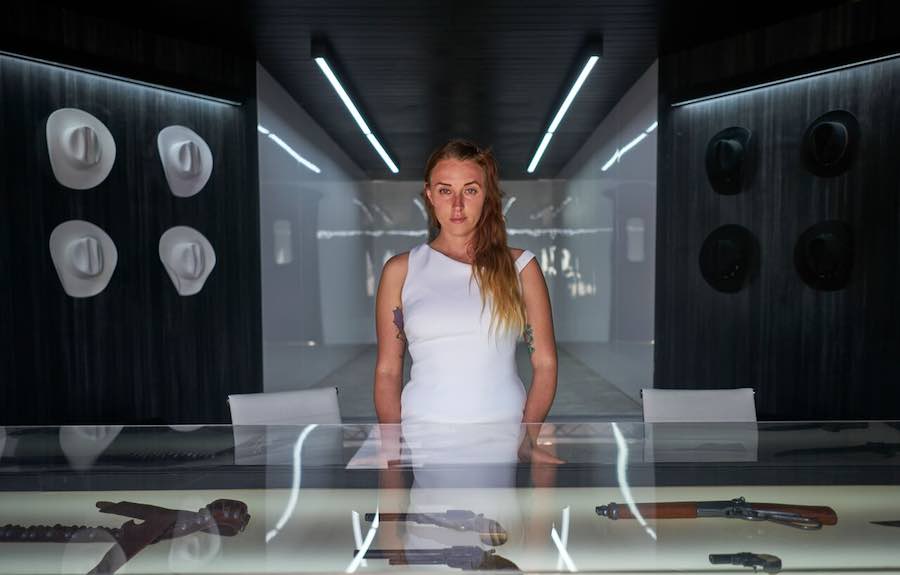 An immersive Westworld experience at SXSW 2018 by Giant Spoon won the 'Visual Media Experience' award. In a blurring of boundaries between fact and fiction, VR and experiential theatre, the installation brought to life the town of Sweetwater, complete with 'hosts', horses, gunslingers and hard liquor.
Graphene Brain-Computer Interface
Brane Interface is a technology startup working to develop a low-cost, compact brain-computer interface that can operate without the need to be in direct contact with the brain but instead worn within headphones or under a hat. It took home the prize for 'Student Innovation'.