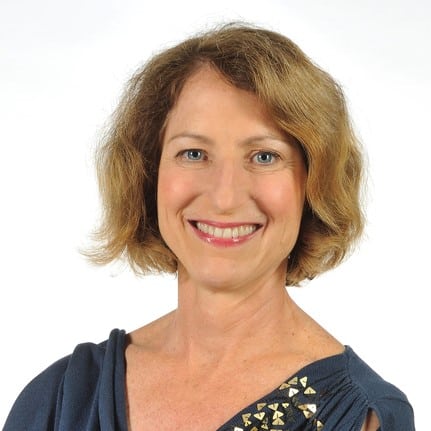 Tracy Eck is the Art Director for Disneyland Paris. She spoke to blooloop about her career at the much-loved resort, notable projects she's worked on during that time and what it takes to bring the Disney magic to life.
Eck has a background in theatre and has been involved with Disneyland Paris since the early days, beginning as a Senior Lighting Designer in 1990. She begins by talking about her love of theatre and how she came to be involved with the French park:
"I came to Disney through theatre. And I came to theatre through French – my love of French theatre and French culture. I studied French language at the University of Wisconsin and I took a class and contemporary French theatre. It was life-changing. I just fell madly in love with the theatre, with French theatre, and started to do theatre at the university."
A phone call from Disney

When she graduated, Tracy Eck had the opportunity to go to the National Theatre in Strasbourg and do an internship there. She then went back and forth between Paris and New York, working in theatre before deciding to go back to graduate school at the University of Michigan, to complete a Master of Fine Arts programme.
"One day, I was sitting at my desk in my studio at graduate school and the phone rang. I picked it up and, much to my surprise, it was a recruiter from Euro Disneyland Imagineering looking for lighting designers. It was a beautiful day! So, I took the job and I joined, in 1990, the very talented lighting team that was illuminating Disneyland Paris, the first park, our beautiful castle park. Our motto was 'lighting is the show'.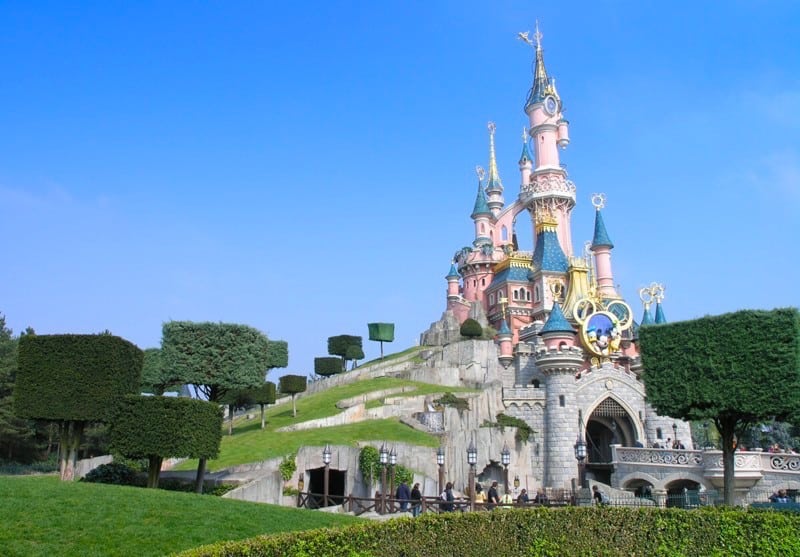 "When I was a little girl, my family took the train from Chicago to New York to see the New York World's Fair. And really the only thing I remember from the whole experience is 'It's a Small World'. I was just captivated by those beautiful dolls with exotic costumes from all over the world. Those memories are so strong and that is really a big part of the Disney experience, sharing memories and sharing emotions.
"I remember, after that, I thought 'I want to go to those places'. It gave me this sense of curiosity, and also the desire to go out to the world with great hope, not fear. Another big part of the Disney experience is an openness to other cultures. I think that watching 'It's a Small World' when I was a very little girl introduced me to that possibility."
Tracy Eck on the connection between theatre and Disney
Tracy Eck says her background in theatre provided her with the right skills to take on this new project with Disney:
"What I love also about working at Imagineering here at Disneyland Paris, is that it really has allowed me to combine my American roots with my love of French culture and French theatre. And it's a very fulfilling experience."
"Theatre is great training for just about any job, but especially at Imagineering because you learn about working on teams, you work with people from all different disciplines – technicians, directors, artists, engineers. You have to really learn how to communicate.
"You learn also how to read a story, understand it, and then translate it into whatever your art form is. That's very important both in theatre and at Imagineering, you learn how to work under pressure and you learn how to meet a deadline. I absolutely love that thrill of moving together with this big team towards a common goal and racing to the finish line and making it. There's nothing like that thrill."
A skilled team at Disneyland Paris
"The other thing that I also think is shared between Disney and between working in theatre is the opportunity to work with all sorts of super-skilled people," says Eck. "When I was working in theatre in France, the people were so interesting and so talented. And boy, when we started to build the first park [at Disneyland Paris], the artisans, the sculptors, the painters that we worked with were just amazing."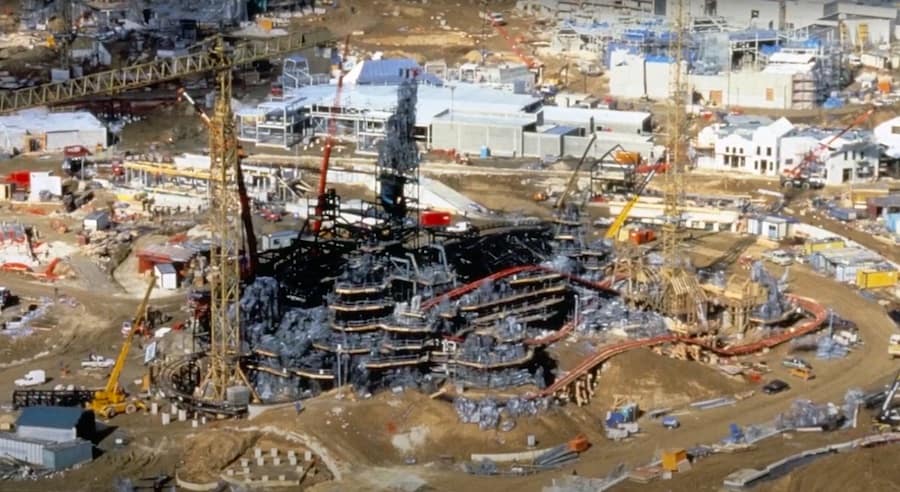 "Building the first park was such an incredible experience. I think I was most proud of just making it to the finish line! It was a very ambitious project. Everyone worked so hard, and we made it, and when it was all finished it was just so beautiful. We have the most beautiful castle here at Disneyland Paris, so to be able to work on the lighting team that lit it, that was really something.
"I was so proud to have been part of that, and I still am. And when I worked on the studio team, it was the same thing. You don't know until you really get there how it's going to look, and when it looks beautiful, it's thrilling. It's so satisfying."
New lighting techniques
One thing that says she is proud of from this period of her career is how her team were able to bring new things to the profession:
"When we started to work on the lighting at Disneyland Paris, we were looking for new lighting tools. Many of us were from a theatre background so we were looking for those kinds of tools that we would use in theatre and there wasn't so much, then."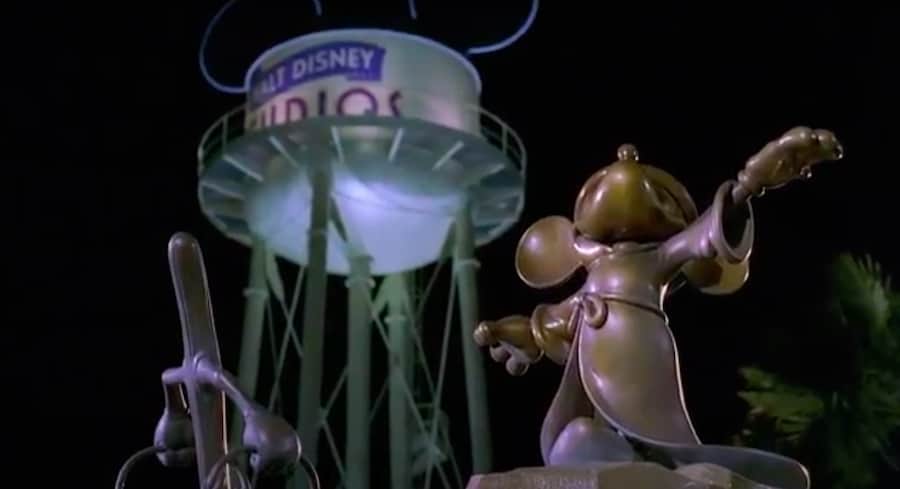 "Other lighting designers and European designers were looking for the same things, so we worked a lot with different manufacturers on developing new products to help us tell the story that we were trying to tell. I feel like we have contributed to the whole field in that way. That's a great feeling."
First projects at Disneyland Paris
"The first attraction that I lit was Autopia, and it was really a good introduction into the mindset and the way of working that we have at Imagineering. For those who don't know it, it is cute cool little roadway where kids can drive a car, which is like a huge dream for kids. So, it's lots of landscaping. How do you make that building look cool?"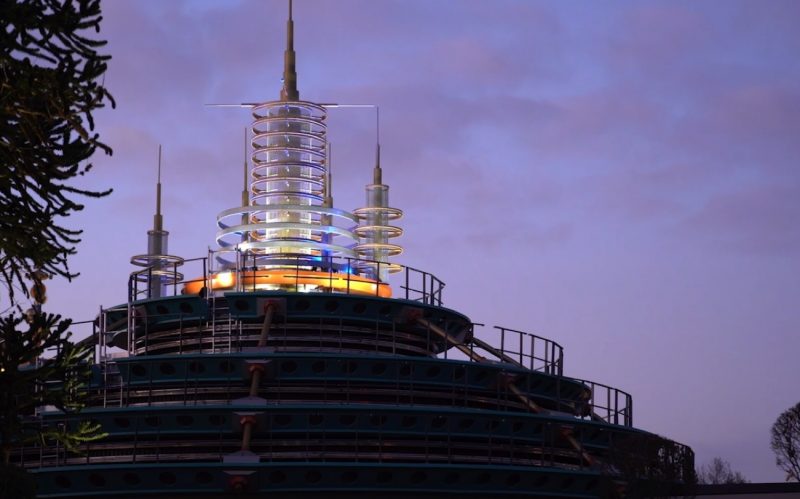 "We developed a lighting system that turned. I thought of it as a comet racing around the building. Then, the next project was really fun to work on, with Indiana Jones and the Temple of Peril. That was a very different atmosphere, it was sort of mystery and flames, nighttime torches, a little bit of scariness. Very different from lighting a highway."
Lighting is key
Illustrating how important lighting is for creating atmosphere, Eck says: "After the opening, I was driving with the project director, and one of the construction managers in a golf cart after the park was closed at night. And at one point, the project director said, 'I don't know what it is, I just love this place at night.' I started laughing, and I said, 'It's the lighting!'
"Lighting design, as a discipline, has evolved significantly since I started at Disneyland Paris. I have seen lighting go from halogen to metal halide and fluorescent to LED technology. Each light source has its own qualities, it's like having a new paintbrush or a new set of paints each time. So it's a lot of fun to change and evolve each time with the tools that are available.
"When we did Crush's Coaster, for example, that was a really lovely attraction to work on. You go through the coral, it's a scene that's beautifully painted with these vibrant colours, just like in the film. We were able to develop with one of our manufacturers these small backlight fixtures that help to give the effect of being underwater. We really wanted the guests to feel like they were under the water and lighting was a huge part of making this successful."
Toy Story Playland at Disneyland Paris
Tracy Eck says that lighting design and technology has continued to evolve over the course of her career.
"When we did Toy Story Playland, we had even more technology available to us," she says. "So, we were able to do lots of colour changing and that sort of thing with the LED lighting. Toy Story Playland is about scale, you become the size of a toy. So you're like Woody, you can see everything through his perspective."
"It's a super fun shift to make for the guests, and when you're working on it as a designer, you get to do all sorts of cool things like design these giant oversized light string fixtures that are hung from Tinker toys throughout the land. They're just gorgeous, they're really fun, and we were able to use a lot of the LED technology, which has much better lamp life and less heat. This allowed us a lot of new possibilities."
Creating an emotional connection
"My last lighting project before I became an art director was the World of Disney. The World of Disney is really a voyage in the Disney universe. You can find just about anything you're looking for there. When you're in the shop, you see all sorts of different elements from the Disney universe that you connect with emotionally."
"When we did the lighting for that it was a transition between LEDs, and metal halide lighting so we mixed those technologies there. Were we doing this store today, everything would be LEDs. But some fixtures weren't available yet, because we had a lot of height and we wanted to have the right colour temperature, the right quality of light to make all the product look as beautiful as it is. So, that was an interesting challenge in that shop.
"You learn to be nimble, you have to understand the story and move from one thing to another. I've had the opportunity to work just about everywhere in the resort."
The importance of communication
"When you're a lighting designer, you have to be a good communicator, because it's not so clear to people what lighting is," says Tracy Eck. "You could look at a lighting fixture, but if you don't know about lighting, you have no idea what effect that piece of equipment is going to produce."
When the daylight starts to fade, and all of a sudden the lights come on…the atmosphere completely changes
"So we have tools. Of course, the tools are much better now than when I started. Sometimes you do a little sketch where you would do a mock-up, or you would explain and you would talk about splashing colours on walls. You had to really know how to tell someone what you were trying to do, so they could imagine it and get excited about it.
"There is something in lighting, we call the Magic Hour. It is that little sweet spot between daytime and nighttime. When the daylight starts to fade, and all of a sudden the lights come on, and the atmosphere completely changes. You can hear people gasp. That's a huge thrill when you're a lighting designer."
Tracy Eck becomes Art Director at Disneyland Paris
In March 2011, Tracy Eck become the Art Director for the Disneyland Park.
"A whole new world opened," she says. "I had the honour of parenting and growing all the stories. I was able to draw on all that knowledge, and all the skills I've been observing of the other disciplines over my years. So, I began to work, as an art director, with the landscaping, with special effects, with painting, animation, graphics.
"It was really a privilege and an honour to be able to step into an art directing role and work with all of the skilled people in all of these disciplines.
"I think that the communication skills I learned as a lighting designer were vital. That really helped me when I transitioned into art directing. I have the luxury of working with a very talented team of Imagineers and together, we evolve things.
"We help maintenance, we work with marketing operations – anything that the guests can see in the park we work on, to make sure that it fits with the story, that the message is clear and that it's beautiful. And that our partners get what they need also.
"That's very important. Because it's one thing to build a park, but it's another thing to accompany a living, breathing, operating park. You really have to help your partners meet their challenges, and you have to make the operation smoother. Plus, you want the guest to get a great show every time. So, maintenance is your friend. You really have to partner with them to make sure that that happens."
Innovating and updating
"We are always innovating, updating, simplifying sometimes," says Eck. "It's an amazing task to accomplish.
"At Imagineering, we have more than 100 different professions. We have artists, we have painters, we have special effects. We have animatronics specialists, producers, engineers, research and development, graphic designers. There's a job for everyone.
Whatever we accomplish belongs to our entire group, a tribute to our combined effort
"It's very exciting to be able to work with all these people. There's a quote that I like from Walt Disney. He said 'Whatever we accomplish belongs to our entire group, a tribute to our combined effort.'
"It's really all about the strength of the teams. In my time here, I have worked with the most amazing teams and formed strong friendships. And when I've worked on a new project or a new park, the team becomes like your family.
"There's a lot of blood, sweat and tears that goes into bringing, out of the earth, a big project, or even a small project. When you and the team do that and you accomplish it and you're successful, the feeling is incredible."
Guest feedback at Disneyland Paris
Tracy Eck says that it is important to her team that guests are able to discover new things every time they come back to Disneyland Paris.
"Guest feedback is a very important part of what we do here at Disney," she says. "The guests are at the heart of everything. We want the guests to have an experience that exceeds their expectations. So we stay very close to what they're looking at, what their reactions are, what they like, what they think could be better."
"And we always try to incorporate that into whatever we're doing, so that they are having a really wonderful experience with us. We want them to have lifetime memories. One of the important things that we hear from our guests and we really try and incorporate is how clean our park is. We know that the guests really like that. As one of our leaders once said to me, first impressions are the most important.
"We like the park to look really beautiful, right from the beginning, so that you go into a place that's clean, that's safe, that's a whole other time. It is part of a fantasy world, you leave reality."
Ongoing projects
"It starts, of course, with our stories," says Eck. "But which stories we choose, and how we tell them, depends a lot on the guest reactions and guest satisfaction. The Imagineering teams recently did a big refresh on Pirates of the Caribbean. Phantom Manor got a new story and new effects. Big Thunder has a beautiful new paint job."
"We're continually building, bringing new things. We also brought Mickey's PhilharMagic to the Discovery Land theatre, that's very popular. So there's a lot going on. For example, we're in the middle of a major refresh of Buzz Lightyear Laser Blast. We're planning to refresh the castle.
"Then, of course, we have the most ambitious project we've done so far. That is ongoing in the Walt Disney Studio Park, so watch that space."
Tracy Eck on pursuing a career with Disney
Giving advice to those interested in the sector, Tracy Eck says:
"If you would like to pursue a career path like mine, I would say: Be curious, explore, discover. Discover all sorts of treasures you may not have thought were there. Figure out what your passion is, what you love, and just go down that path."
"It may be impractical. It may be something no one in your family has ever done before. Or something that you never thought you could do. But go for it anyway and figure out what your talents are. Get the right skills and go for it."
Why Disneyland Paris is special
"What Walt Disney brought to the theme park was strong storytelling and these incredible environments that just wrap their arms around you. Disneyland Paris is a beautiful example of that," says Eck.
"The storytelling starts even before you get into the park. Everyone comes to Disneyland Paris to see the castle, it's our icon. It's beautiful. It's your big photo opportunity. But when you come to Disneyland Paris, you don't see it right away. There's this whole gentle reveal that brings you into the story. It starts in Fantasia Gardens, in front of the Disneyland hotel, even before you go through the ticketing gates.
"So you walk through the garden and then underneath the beautiful Disneyland hotel. You go through ticketing, and you come to this cute little train station, Main Street USA, 1900. And there's a plaque under it, that says, 'Here you leave today and enter worlds of history, discovery and ageless fantasy', and that's what you do. You've left the world behind.
"You walk underneath the train station and you come out on Town Square. You see a pretty gazebo and you walk around and then see the castle. And people gasp. It's so beautiful to see people from all over the world, all coming together, and experiencing that same kind of universal joy. It really it makes me happy to be doing what I'm doing."
Images kind courtesy of Disneyland Paris