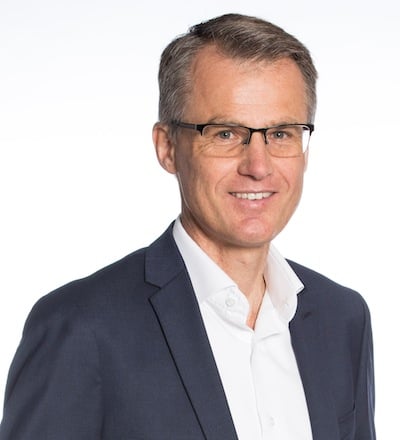 Merlin Entertainments, the world's second largest operator of theme parks and leisure attractions after Disney, is expanding rapidly. One of the team at the heart of this expansion is John Jakobsen.
As Managing Director of Merlin Entertainments' LEGOLAND Parks Operating Group he is responsible for the operation and ongoing development of the five existing LEGOLAND theme parks, and for the identification and planning of new LEGOLAND Parks.
With the sensational opening of LEGOLAND Florida in The Sunshine State this October, LEGOLAND Malaysia set to open in Autumn 2012; LEGOLAND Dubai on the cards, and possible projects under discussion in Korea and Japan, it is an exciting time both for Merlin Entertainments and for the theme park industry.
Charles Read caught up with John to discuss the rise and rise of the LEGOLAND brand.
Early career
The first LEGOLAND (Billund, Denmark) opened in your home country when you were a very young child. What memories do you have of it?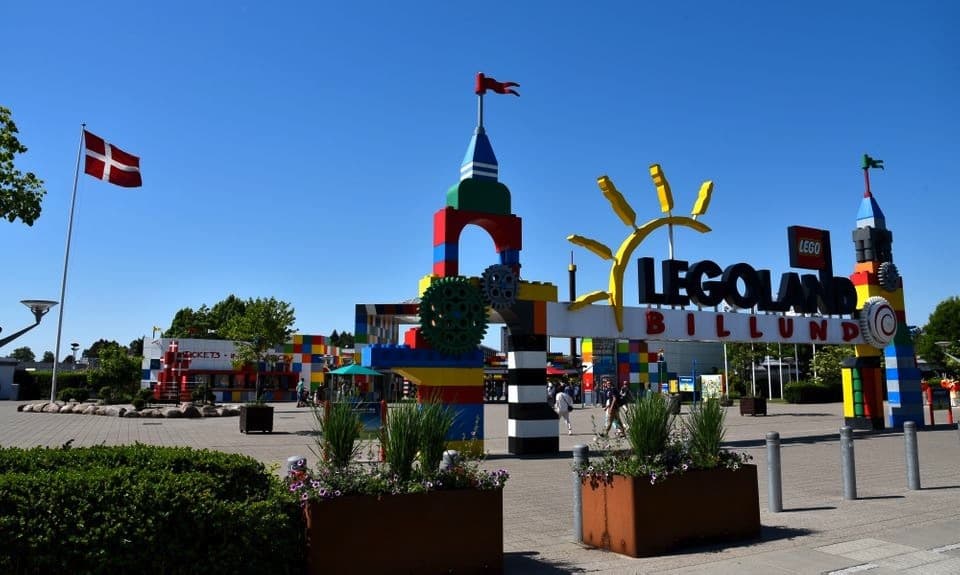 I was 5 years old when LEGOLAND opened first in Denmark, not that far from my home. We lived on a farm, and I have very fond memories of going to the Billund Park every summer with my family. I still remember almost not being able to sleep when I knew next day it was time for me to take the LEGO Driving School test (which I passed!). Not that I was (or am) very good at actually building the models myself – that was my brother's forte – and of course now my wife's – she is a LEGO designer and master builder!
You took a business degree at Handelshøjskolen i Århus (Herning Business School) How did your studies prepare you for LEGO and had you always had plans to get into the world of LEGO?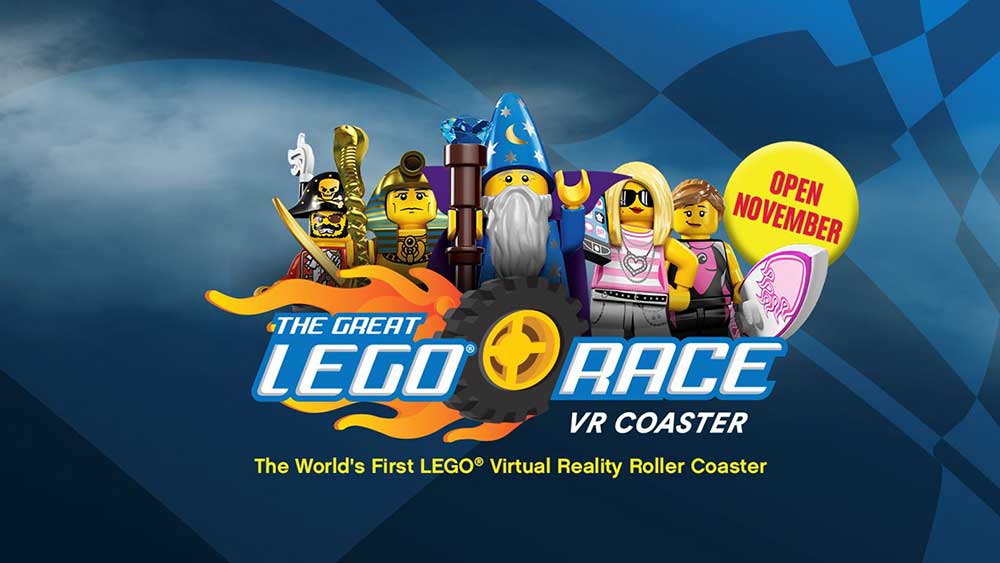 Obviously in Denmark, and particularly in the area where I grew up, LEGO was a major force in the community and employer.I liked the company for its great family values and products. But my dream of working for LEGOLAND actually started when I was a teenager. Not that it started very hopefully! I applied every year for a seasonal position during my study years, but never even succeeded in getting an interview!
I could hardly believe it therefore when I was taken on as a graduate trainee at the company after my degree! I really enjoyed the initial 5 years I worked for the LEGO Company itself, but it was a dream come true when in 1990 I was offered the chance to join a small task force to look at the possibility of extending the LEGOLAND Park concept into more areas around the world.
After graduating, you were just one of two graduates taken on by LEGO (the park's famous parent company). LEGO is of course a prestigious global brand. What do you think they saw in you?
I have no idea! Particularly as I say I am well below average when it comes to model building – but perhaps it was the teenage ambition to work for them which shone through!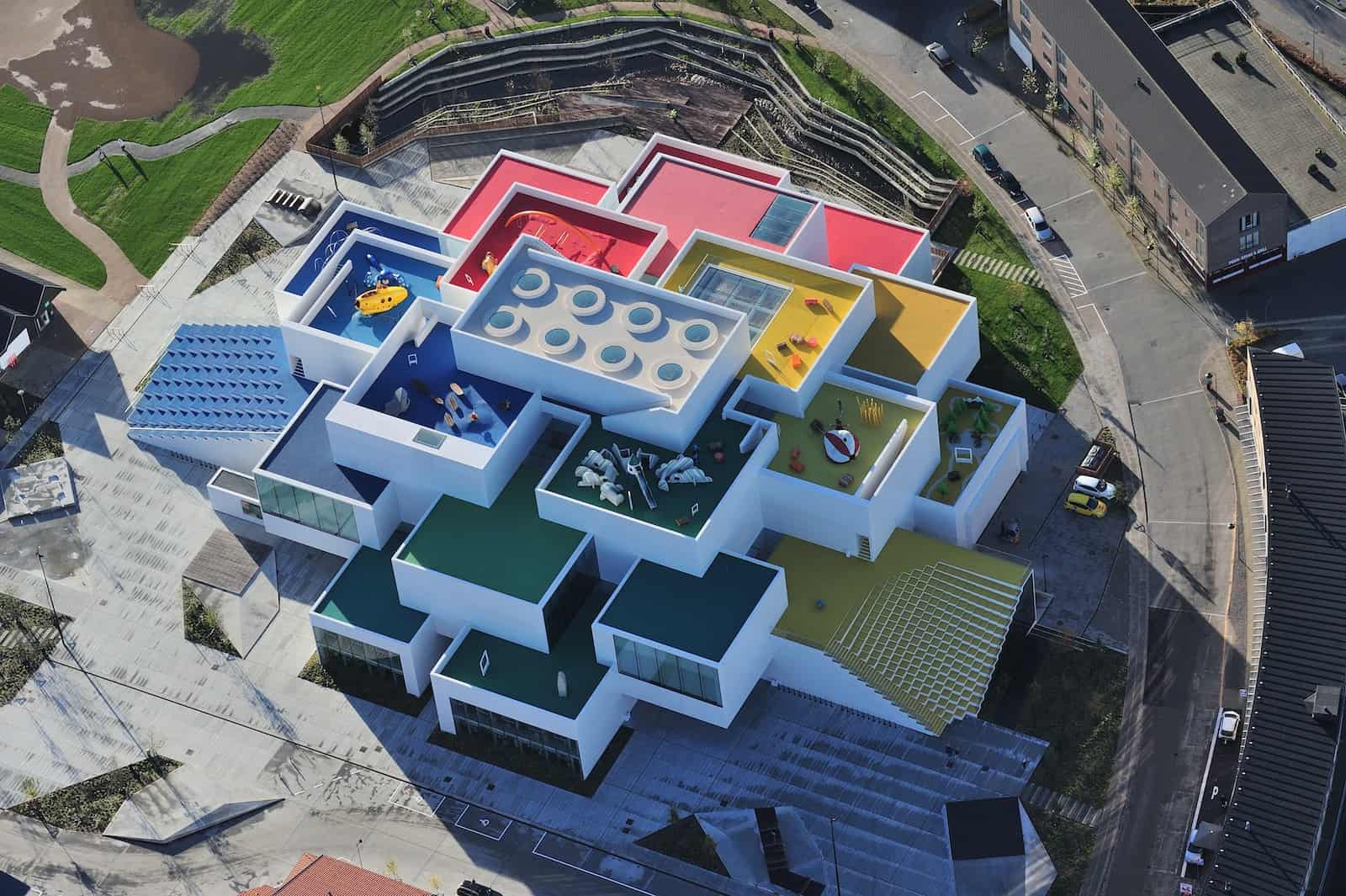 It was certainly the start of a career which I count myself very lucky to have enjoyed – and it just gets better and better! Over the last 26 years I have had a fantastic time, first with the LEGO Company, then LEGOLAND, and now with Merlin Entertainments. I have lived in 4 different countries around the world and visited many more interesting places, particularly over the last few years with Merlin upping the game on looking for new Park locations – Asia Pacific particularly has become my second home!
My responsibilities over this time have also been very varied – from market research, design, project management, PR and marketing, to general operational and financial management. And so even though I have only ever worked for one brand I have been blessed with so much variety. It has been an amazing experience and challenge!
In 1990 you were tasked with expanding the LEGOLAND franchise outside of Denmark and subsequently opened Windsor in 96 and California and Germany in 99. There was widespread opposition to the opening of California yet you and your team turned it into an award winning theme park. What were the key objections at the time?
Carlsbad in Southern California is a wonderful community. It has a very high quality of life, 300+ days of sunshine a year, and sits right on the Pacific Ocean so has beautiful white beaches.
However some of the neighbourhoods around the theme parks in California were at that time not particular nice; and residents were concerned that the building of a LEGOLAND Park would have a negative impact on the quality of life in Carlsbad – creating more traffic etc.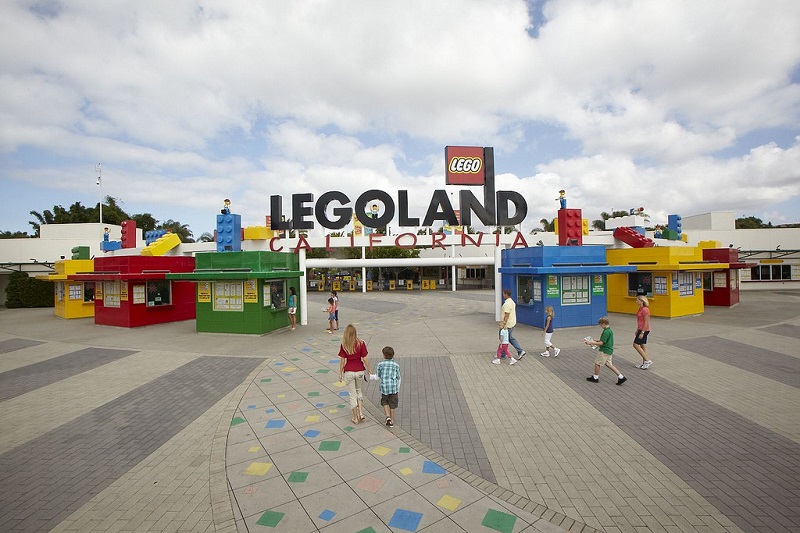 Our strategy was to work closely with the opponents to the park, particularly after local elections turned out in our favour. I wanted them to see that we took their concerns seriously. I think we succeeded – and community relations remain a very important element in our operations, as they are for all Merlin attractions.
Since then we have opened both a LEGOLAND Waterpark and a SEA LIFE in the Park and we have now started work on our first Californian LEGOLAND Hotel. All of this has beenwith the full support of local residents – who I believe now feel proud to have a LEGOLAND Park in their community. Not least because their parkhas won the best family theme park in the US Award 6 out of the last 7 years! In fact I challenge you to find many citizens in Carlsbad that would like LEGOLAND California to leave!
Before Merlin bought the parks (in 2005) they were not the huge commercial success they are today. How has the involvement of Merlin turned things around?
LEGO is fundamentally a toy company with a very strong and fantastic brand. For them the LEGOLAND Parks were more like stunning, very high quality giant showcases for the toy ranges. The successful commercial management of a theme park is simply not their expertise. Selling the LEGOLAND Parks to Merlin was truly the best that could happen – and perhaps the only real way of the family behind LEGO realising their dream of having LEGOLAND Parks for children and their families to enjoy all around the world.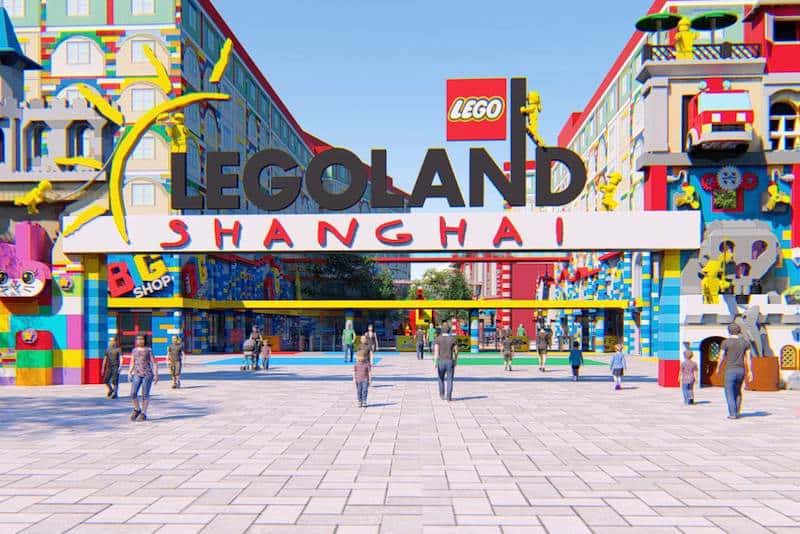 Merlin is the ideal partner for LEGO – not only do we have clear metrics for the successful management of attractions, i.e. capex, guest satisfaction scores, technical down time, staff turnover etc; but also strong quality and operational ethics which echo those of LEGO. In short the LEGOLAND Parks are now part of a professional attraction group – and actually enjoy a stronger relationship with LEGO than ever before!
Florida
Why did you opt for the site, wouldn't central Orlando have been a safer bet?
Of course if one is opening in Florida ideally one would like to be in the heart of Orlando (as we will be when we open 3 midway attractions there in 2013).However that was never an option, for practical and financial reasons.
More than that purchasing the Cypress Gardens site, in which a great deal of money had already been invested in infrastructure, and with planning permissions in place, offered us a wonderful and unique opportunity to open a stunning LEGOLAND Park at a fraction of the cost and in half the time it would have taken us from scratch. More than that, it came with some stunning added features – a botanical gardens, lake etc
What the site lacked however was a clear distinctive brand, different from anything else in Florida, LEGOLAND is just that.
Winter Haven is also a great location – equidistant between Orlando and Tampa – with an easy drive from both markets. The beauty and charm of the site, together with the LEGOLAND proposition, is already proving that we were right to believe that for families with young children a visit to LEGOLAND Florida is well worth 30 min extra driving.
Taking over an existing site (the former Cypress Gardens) whilst presumably easier in some respects (infrastructure etc) must also create fresh challenges. What regard have you had for the history of the site and its gardens?
LEGOLAND Florida has all the very best elements from our other LEGOLAND Parks – combined with some sensational attractions of its very own. We have for example incorporated some of the existing attractions and facilities like a wooden coaster, a 700 seat indoor show venue, several retail shops, food outlets; and lots of beautiful and mature landscape.
More than that, we have kept and enhanced two key elements important to the area and to the site – first the tradition of a water ski show – now however it is in the form of a Pirate show with LEGO mini figures performing on water skis – and proving very popular!
Secondly, the original botanical Gardens have been maintained as a separate beautiful area that guests can enjoy as part of their admission tickets; including the 100 year old banyan tree which spreads across the centre of what I believe is our most beautiful LEGOLAND Park ever. Even the famous "Florida Southern Belles" are still there, but now life sized replicas in LEGO!
Logistically, the park is perhaps not as accessible to tourists as Disney et al. How will you encourage visitors to travel to the new LEGOLAND?
Most tourists to Florida actually will have a car available, and from the Disney properties, or from Tampa, LEGOLAND Florida is only an easy 30-40 min drive, easily done in a day trip. Actually the whole Central Florida area has some wonderful and different things to do, so we think many people will also choose to stay longer.
For those without a car we have arranged shuttle buses from the Orlando Premium Outlets – which is a central location for many Orlando tourists. This service is already proving so popular we are considering expanding it.
As LEGOLAND Florida is on the site of a much loved and historic theme park, is there a constraint upon land available for possible future developments, such as a waterpark, hotels etc?
One of the advantages of the site is that the land was already entitled for attraction use – saving us a huge amount of time; and we certainly expect to make use of it!
We have plenty of land for the development of future attractions, including the water park we will be opening next May; other 'midway' attractions; and of course accommodation facilities. Our aim is to make it a real 2/3 day destination in its own right.
Why do you think LEGOLAND Florida will succeed when other Parks in the location failed?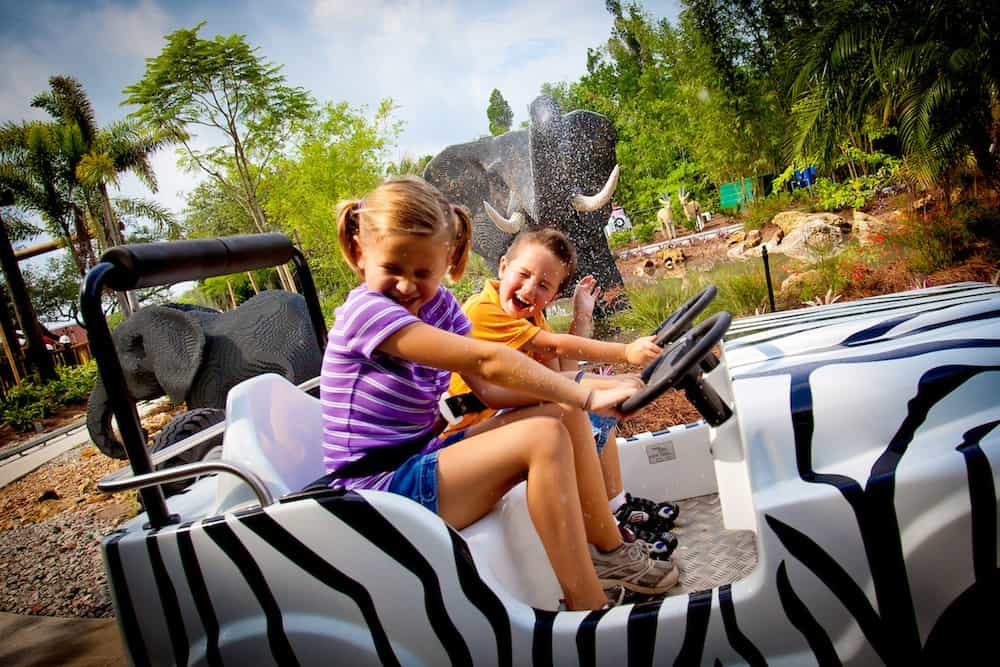 LEGOLAND Florida is adding a clear brand identity to the site. We are convinced that the location is very strong – after all over the last 20 years Cypress Gardens, even without this sort of development, enjoyed over a million visitors per year. Our early visitor numbers are certainly proving this.
The problem in the past was that the site had developed into a jumbled mix of waterpark, zoo, botanical gardens and a collection of generic theme park rides – with no real link or theme. In a competitive market like the larger Orlando area you need to have a clearly differentiated offer. LEGOLAND Florida is exactly that.
General strategy
LEGO are shareholders in Merlin Entertainments. How closely do you work with LEGO when developing the parks (for instance the Atlantis ride is new to Windsor but LEGO are discontinuing that line)?
KIRKBI AS is the private family investment company which owns LEGO, and is also now the largest single shareholder in Merlin Entertainments. This is a relationship they have had since we acquired the Parks in 2005, and they have made it very plain that therelationship with Merlin is one of which they are proud and wish to maintain.
We also enjoy an excellent day to day working relationship with the LEGO toy company looking both at the development of new attractions and at linked marketing efforts. This is obviously an essential element of the LEGOLAND Park expansion – the toys and the Parks are universally integrated.
If you are a fan of LEGO for example you want to visit LEGOLAND, not just because it is a theme park, but because it is kind of the Club House of the LEGO Brand. And if you visit a LEGOLAND Park you are certainly stimulated to go home and make some LEGO creations!
As for Atlantis in Windsor – this is a unique Merlin creation – the merging of two brands – SEA LIFE and LEGO – and we certainly plan to do more of that!
LEGOLAND has more participation play rather than just experience rides, which ties in with a family experience. How do you develop this kind of experience?
Interactivity and participation from the whole family is the core dimension that our designers focusi on, and what makes us different from much of the competition. We work closely with ride manufacturers, LEGO and other attraction designers to create this, and to ensure an environment which pro-actively encourages families to play together.
LEGOLAND is unashamedly pre-teen. Can you afford to exclude families with a mix of age ranges?
Yes – we make no apologies for this, nor do we pretend to be all things to all men. LEGOLAND has a clear positioning for families with children 3-12. Though we do get some, teenage visitors, as part of a wider family group, they are almost the only group that is not highly attracted to LEGOLAND.
Pre-teens in general love the park; parents and their families enjoy the park partly because they enjoy the experience with their children and partly because it evokes the child in them. Then of course there are the adult LEGO fans who love it as a celebration of the LEGO Brand – and can't wait to see what our model builders have come up with next.
My kids love LEGO Wii – are there plans to incorporate LEGO Wii into the parks?
We already have LEGO Wii areas in some of the LEGOLAND Parks – Billund for example has a very big separate area where you can test the popular LEGO Games. But this is certainly something we are looking to extend into other Parks in the future.
Second Gates – LEGOLAND California has a SEA LIFE centre next door as well as a waterpark – are part of the overall strategy at LEGOLAND parks. What can you tell us about further second gates at other LEGOLANDS?
Merlin Entertainments has a very clear strategy for all its theme parks, including the 5 LEGOLAND parks – which is to develop them into 2/3 day destinations with the addition of accommodation and second gate 'midway' attractions from the Merlin portfolio.
Both SEA LIFE and the water park in California have proved very popular additions, both for local residents that enjoy more offers for their season passes; and for the visiting tourists that now will stay for at least a two day experience.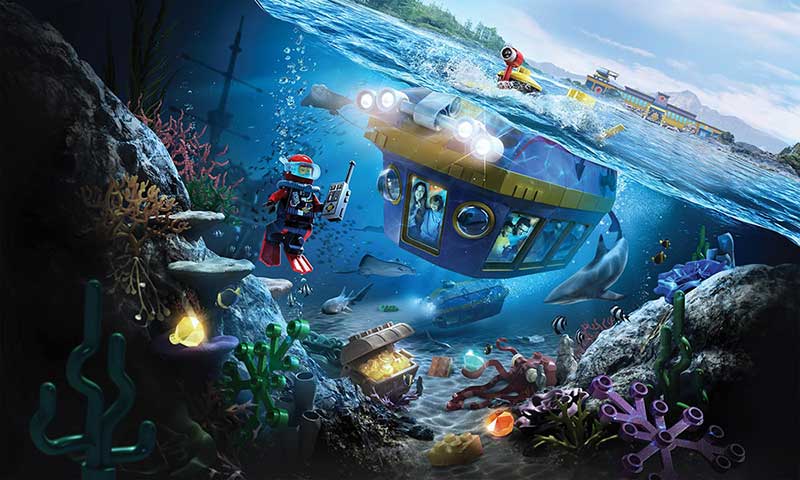 In 2013 we will also open our first hotel in California underlining this even further. Our hotel in Billund has already proven how successful this strategy can be; as has the themed holiday village in LEGOLAND Germany, and I have no doubt the exciting new hotel which will open in LEGOLAND Windsor in March 2012 will be very well received. We will also be adding a water park to Florida next year.
Creating destination resorts, 'resort positioning' is a key growth strategy for Merlin. How does this relate to LEGOLAND parks?
LEGOLAND Parks are perfectly suited as resort destinations. For the million of LEGO Fans a LEGOLAND experience is unique. . Hence many of our visitors come long distances to visit us, and are looking for ways in which they can extend the experience into overnight accommodation and multi day visits.
Also travelling with small children can be difficult, so having accommodation on site, or links with local providers is essential to extend our visitor market. More than that spreading a visit over two or more days is often more attractive to parents with children of that age, than trying to fit it all into one!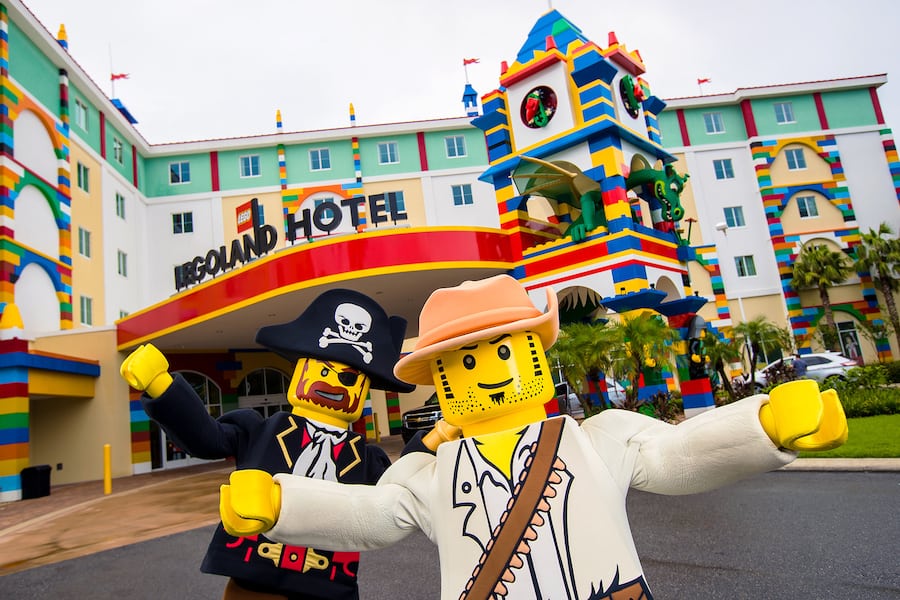 In relation to creating such destination resorts, will you be importing midway brands, is this part of the plan?
The main focus for us has been the SEA LIFE attractions, which work very well as a 2nd gate to a LEGOLAND Park. Both brands share very much the same 'fun learning' philosophy and target market.
Future development
What are future plans for the LEGOLAND brand?
A lot of focus at the moment is going on transforming the existing 5 LEGOLAND Parks from day-trip experiences to short break destination resorts. We are adding SEA LIFE experiences, water parks, hotels and holiday villages across the portfolio.
There is also a clear 4 year cycle for major capex investment in new attractions for all LEGOLAND Parks; although every year we add some new investment or attraction.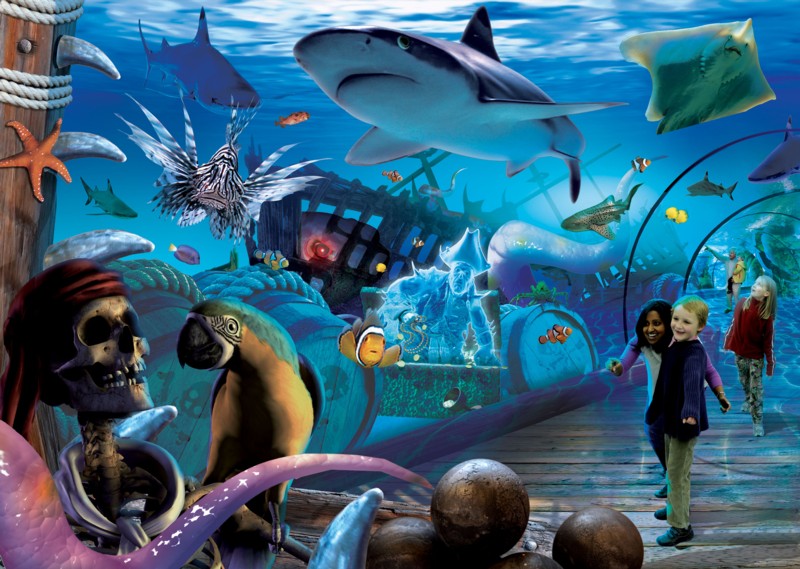 Add to this the fact that we will have opened two new parks in just over 1 year, Florida, and then Malaysia in 2012 – and we are pretty busy! Not that that stops us pursuing a number of other opportunities – longer term we are looking to add a new LEGOLAND Park to the Merlin portfolio every two years!


What is the current situation with LEGOLAND Dubailand?
The project is currently on hold, but I remain confident that you will see a LEGOLAND Park in Dubai sometime in the future.
You recently announced an agreement for potential new parks in Korea (first ever LEGOLAND Park on its own Island in a lake); and Japan. Korea and Malaysia are not perhaps the most obvious choices in Asia, what drew you to them?
We believe Asia Pacific is one of the most exciting development markets for leisure over the next decade. I think for example Johor in Malaysia has very big potential. Iskandar is generally being developed for leisure, and not only is there a strong local market, including a well established LEGO market, but our new Park is located only a few minutes from the 2nd link bridge from Singapore with its huge tourist market.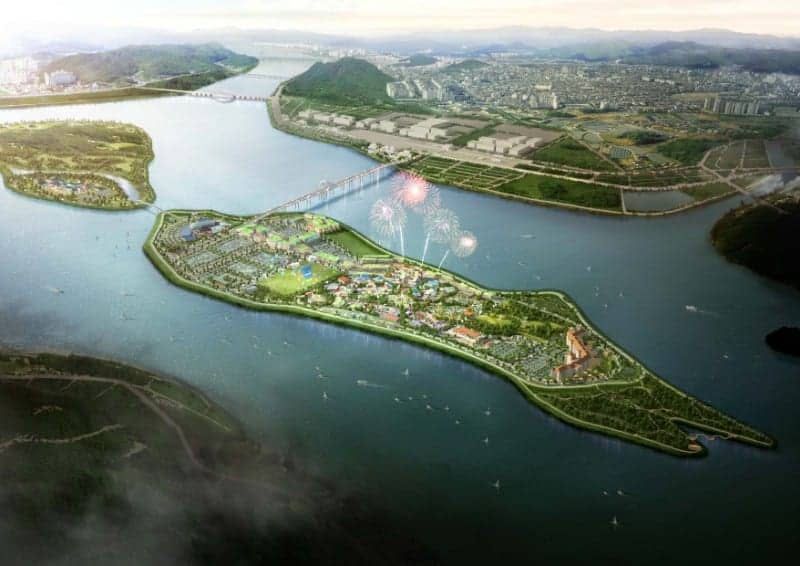 Both the Korean and Japanese projects are still very much in the discussion stage; but we believe both markets could host a successful LEGOLAND Park. In Korea for example LEGO has been the leading toy brand for a couple of decades, and there is a high interest in theme parks in the region, as well as a high concentration of residents and good spending power – all elements which make it an obvious choice for a LEGOLAND Park.
In Japan Merlin is already well advanced on a number of midway projects. Atest Madame Tussauds opened in October is proving a huge success; while we are scheduled to open a LEGOLAND Discovery Centre – our mini 2/3 hour indoor attraction also based on the LEGO toys – in Tokyo – next Spring.
Which area of the globe is a priority? The Far East, further growth in the US? Might India and China be of interest?
Merlin has gone on record saying that Asia Pacific is a key development area for us. Our acquisition of 6 of Australia and New Zealand's top attractions in February has given us a fantastic base to build on there; and we also have attractions already in Hong Kong; Bangkok and Shanghai.
60% of the world's population lives in Asia, so with our first Asian Park also opening in late 2012 in Malaysia we are starting our expansion. I would expect to see not only more midways in the region over the next 5 years, but also more LEGOLAND Parks in several Asian countries; Japan, Korea and China being the top priorities.
And finally…
Florida seems to have got off to a great start, and all the LEGOLAND parks continually receive many millions of visitors a year. What is the secret of LEGOLAND success?
The LEGOLAND Parks are unique. They are also highly successful, and like the LEGO toy products – are more popular than ever.
However we believe our success is primarily because LEGOLAND is clearlyfocused on our target market – families with young children. We provide them with a completely differentiated experience based on interactivity and engagement by all family members – and of course having fun!
More than that our emphasis on continuous investment, quality, and customer service – all the Merlin attractions get daily customer feedback – while also providing real value for money, plays to today's discriminating attraction visitor.
Images: All except the following kind courtesy Merlin Entertainments.