Since 1999, Merlin Entertainments has been working its magic on the attractions industry, achieving meteoric growth with a lean corporate structure to become the second largest attractions company in the world after Disney.
Currently operating in 23 countries, with a growing presence in Asia, Merlin's smart, focussed leadership and entrepreneurial culture, coupled with strategically astute acquisitions, have enabled the group to quickly and successfully enter and expand in new markets.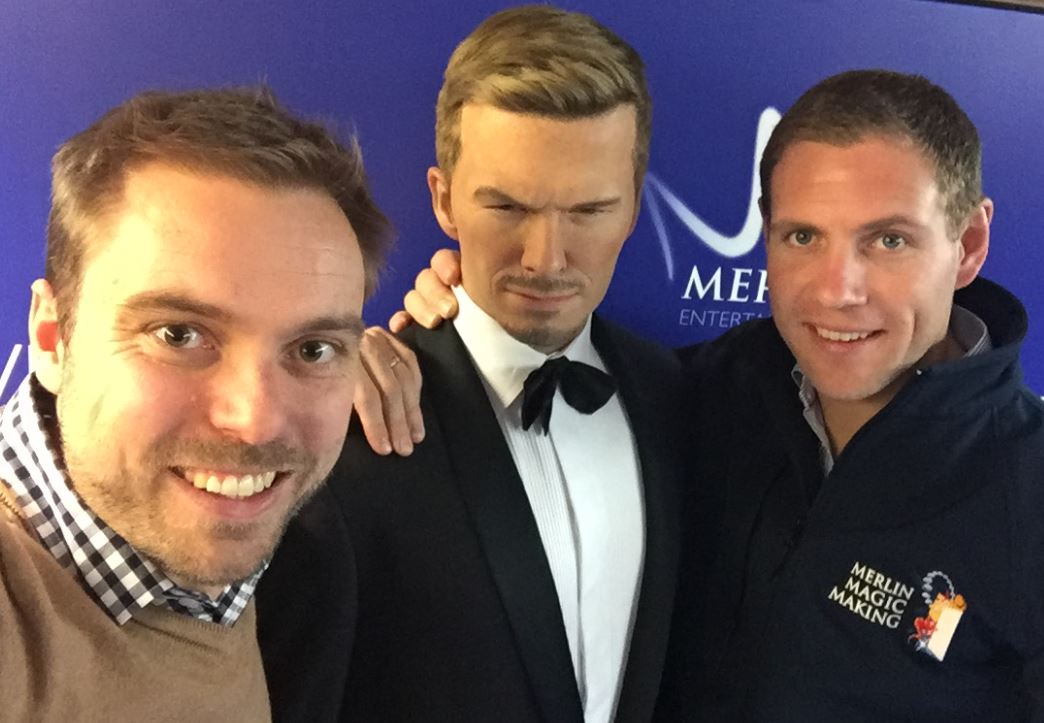 Blooloop spoke to Ben Brinded and Will Obbard (Merlin's New Magic/ Corporate Development team) about how Merlin achieves this tech start-up growth profile and where they see the future of the attractions industry.
From Finance to Fun
Brinded, whose private equity background includes the buying and selling of businesses across a wide range of sectors, says the appeal of joining Merlin was twofold:
"From a professional perspective, Merlin is a company that, rather than looking solely at the financial aspects of a transaction and how you create value that way, looks at how you actively create value by investing in businesses, growing companies, investing in people and creating engaging experiences. That view of value creation really appealed.
working for Merlin has made me a hero in my household!
"From a personal perspective, being a father of three small children, working for Merlin has made me a hero in my household!"
He describes Merlin's growth trajectory as similar to a Silicon Valley start-up and believes a passion for success is hardwired into the culture of the company: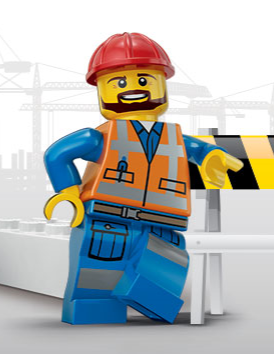 "It is the people here at Merlin who are all passionate about making Merlin and our attractions great fun places to work at and visit.  That passion and that culture is what makes the company so successful."
This view of a people-centred organisation is borne out by the Sunday Times' recently published list of the '25 Best Companies to Work For' in the UK that put the Merlin in 14th place.
The other half of the acquisitions team, Will Obbard, describes himself as "a jack of all trades". He joined Merlin from KPMG where he had spent ten years, most recently helping businesses pre-and post-merger with the "nuts and bolts of the transaction":
"Merlin has quite a small central team, so they were looking for someone who could work across the deal cycle and be comfortable in the various phases from strategy through to implementation.  That was three and a half years ago."
It's a FTSE 100 company that very much has a small business mentality
He says it's great to work in a business where you love the product:
"The difference in people's interest when you say you would for Merlin versus an accountancy firm is amazing. Our job is to bring in more great experiences for our customers and its great fun doing that."
He, like Brinded, is impressed by Merlin's ability to maintain its focus and agility.
Merlin has genuine aspirations to continue growing
"It's a FTSE 100 company that very much has a small business mentality.  Each of the General Managers is in charge of their own business and making decisions day-in-day-out which are driving the P&L; it is very entrepreneurial.
"Merlin has genuine aspirations to continue growing and a management team that are keen to do that, so we have that mandate behind us to buy businesses."
Merlin's Growth Drivers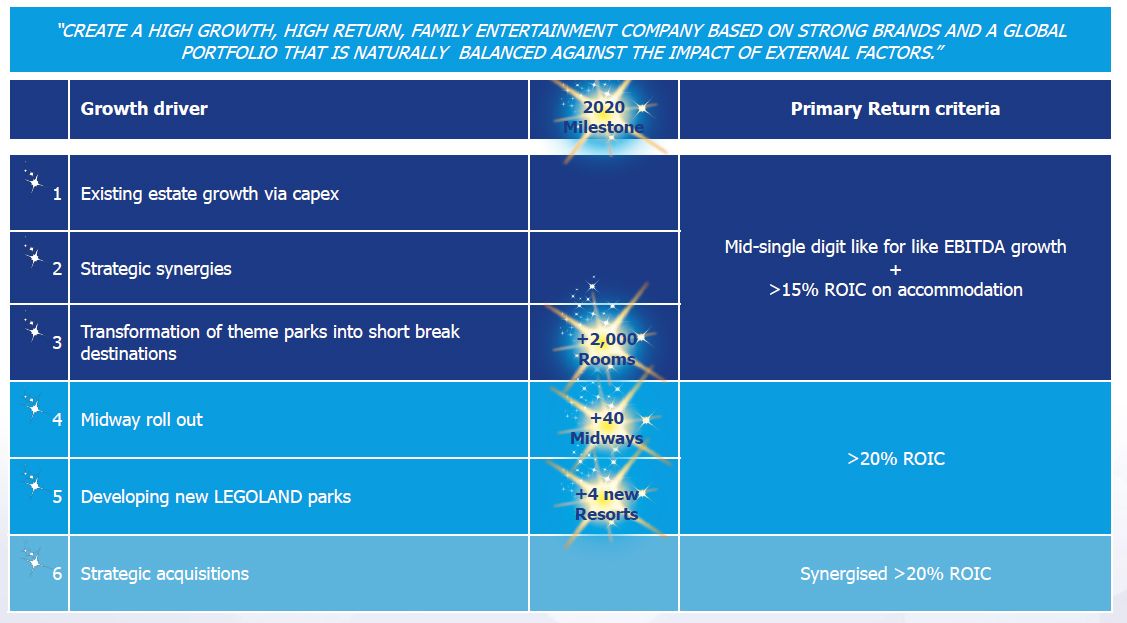 Merlin has a clear six-point strategy: existing estate growth through capex; a roll-out of Midway attractions; the transformation of theme parks into short break destinations; developing new LEGOLAND parks and pursuing strategic synergies via acquisitions.
Specific 2020 milestones include 2, 000 new rooms in resort hotels, 40 new Midway attractions and 4 new LEGOLAND resorts.  Targets for returns are pretty ambitious: >20% ROIC for Midways, LEGOLAND resorts and strategic acquisitions.
So, with the direction of growth and expected returns clearly defined, how do Brinded and Obbard go about finding suitable acquisition opportunities?
"One of the great joys of this job is that no day is the same, so the variety is great, " says Brinded.
"And, a function of Merlin's global scale is the range of things that we look at. So, both myself and Will work for Steve Shears (New Business Development and Acquisitions Director) and we work in the company's creative wing,   Merlin Magic Making. That covers both organic and inorganic growth including the roll out of our Midway attractions globally. Our time is spent on acquisitions, new ventures and partnerships."
The team is continually on the lookout for the "next big thing" for Merlin, he says, thus its remit is both broad and global.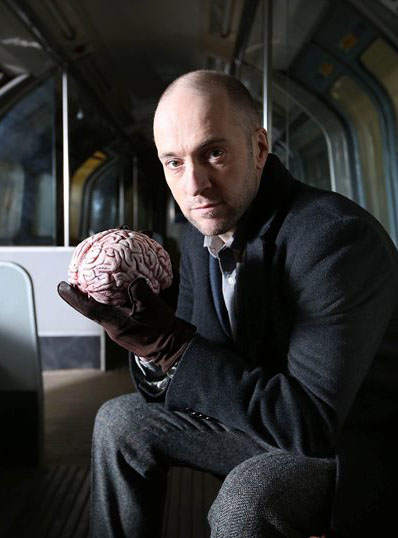 "Merlin was originally a UK business, so regionally we're looking to build out Merlin's footprint for our attractions in markets where we can see growth – America, Europe and Asia. We spend most of our time looking at core businesses which are closer to what we do today, so location based entertainment and attractions – anything from big theme parks to smaller midway attractions.
"But, it also includes looking at adjacencies and areas that aren't exactly what we do today but where we might want to be tomorrow. I think that that's one of the key elements of this job. We don't just apply a cookie cutter to what we do. We're really open minded about how we structure that – it could include partnerships, joint ventures, minority investments, commercial agreements and licencing, up to and including total buy-outs of companies.
"Every opportunity you look at is different and every business you look at is different and the people you deal with are very different in terms of where they've come from with their business and where they want to take it.  The key element to our business is all about people. Merlin has a great track record in building and running successful businesses and scaling up global brands.
"A key focus is getting to know people in the industry and owners of businesses and understanding where they want to take their company and what Merlin can do to help with that."
Hopping on Board Big Bus Tours
Merlin's recent strategic investment and partnership with Big Bus Tours, the owner-operator of Hop-On Hop-Off sightseeing city tours, is a good example of the company's flexible approach. Identifying revenue synergies between the tours, which operate in 17 major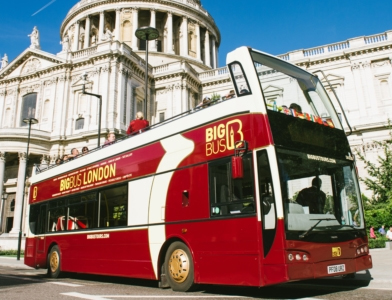 cities, and Merlin's many city centre attractions, Merlin invested $34.4m to enable close co-operation across its city centre markets with a targeted strategy of cross selling, promotions, joint sales and marketing activity.
"We are focussed on our core business of attractions but very open-minded in terms of other opportunities that complement our business and support what we do; Big Bus was one of those, " explains Obbard.
"It was quite an unusual transaction. We ended up buying a minority share from their private equity owner and it's taken our relationship from a normal trade relationship to being a very close strategic partner.  It makes a lot of sense as enables us to provide an 'end to end' experience for our customers in a city. For example in London our customers can now get on the Bus and see London from ground level, get on the London Eye and see from the sky and get on a boat and see from the River.
"So, yes, we're open-minded in terms of the structure and the opportunity."
Making Midway Magic
Merlin's planned expansion of their Midway offering reflects the huge success of these smaller, city centre attractions such as Madame Tussauds, the Dungeons, the EYE, SEA LIFE aquariums and LEGOLAND Discovery Centres as well as Shrek's Adventure! London. Locating their attractions together in 'clusters' allows them to take advantage of marketing synergies such as the cross-selling of tickets and promotional offers. And, acquiring existing attractions in key target locations and bringing them into the Merlin family, gives the Group an immediate foothold in new markets.
Merlin has made successful inroads into China this way, with Midway attractions now open in Beijing, Shanghai, Wuhan and Hong Kong and, most recently, Madame Tussauds in up and coming tourist destination, Chongqing.
The company is also taking Madame Tussauds to New Delhi, its first venture in India, with plans to invest £50m in key cities across the country over the next ten years.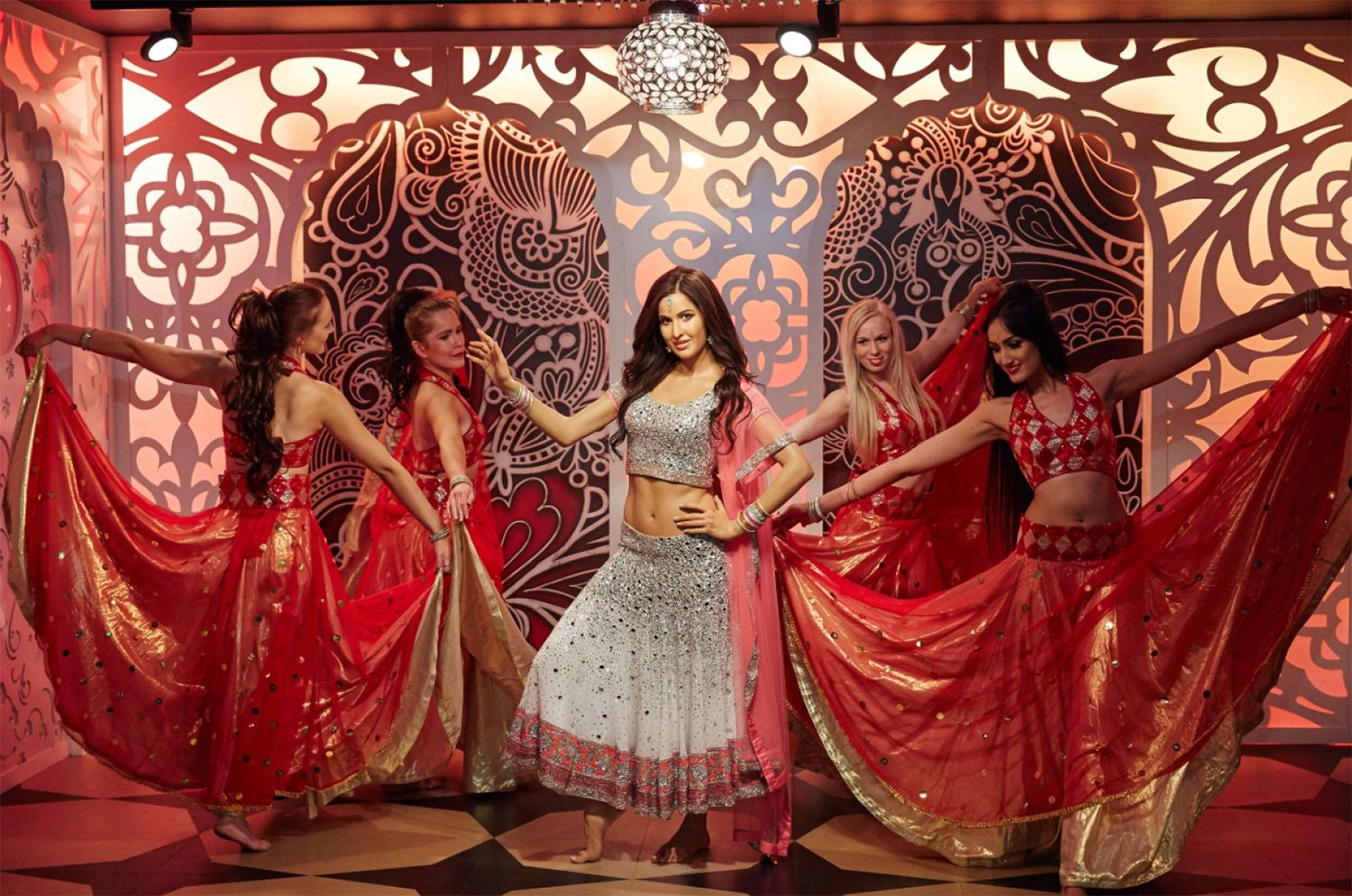 "When it comes to Midway, there are two key elements to how we think about acquisitions, " explains Obbard. "One is acquiring in markets that we're already in to help build clusters – synergies is one of our strategic drivers. The other is where we're not in the city already and maybe we don't have experience of that market or country.  In that case, you buy an attraction with a management team who know how to operate there and that gives you the foundation from which you can more easily open up your existing brands into that market.
"A good example of that would be the first acquisition that I did when I joined Merlin which was Turkuazoo in Istanbul. Since that acquisition, we have opened up a LEGOLAND Discovery Centre in the same mall and we will shortly be opening up a Madame Tussauds in Istanbul, as well.  So, from the base of having no expertise in Turkey the acquisition gave us an experienced management team from which we have been able to build a cluster in that market. "
Looking to Asia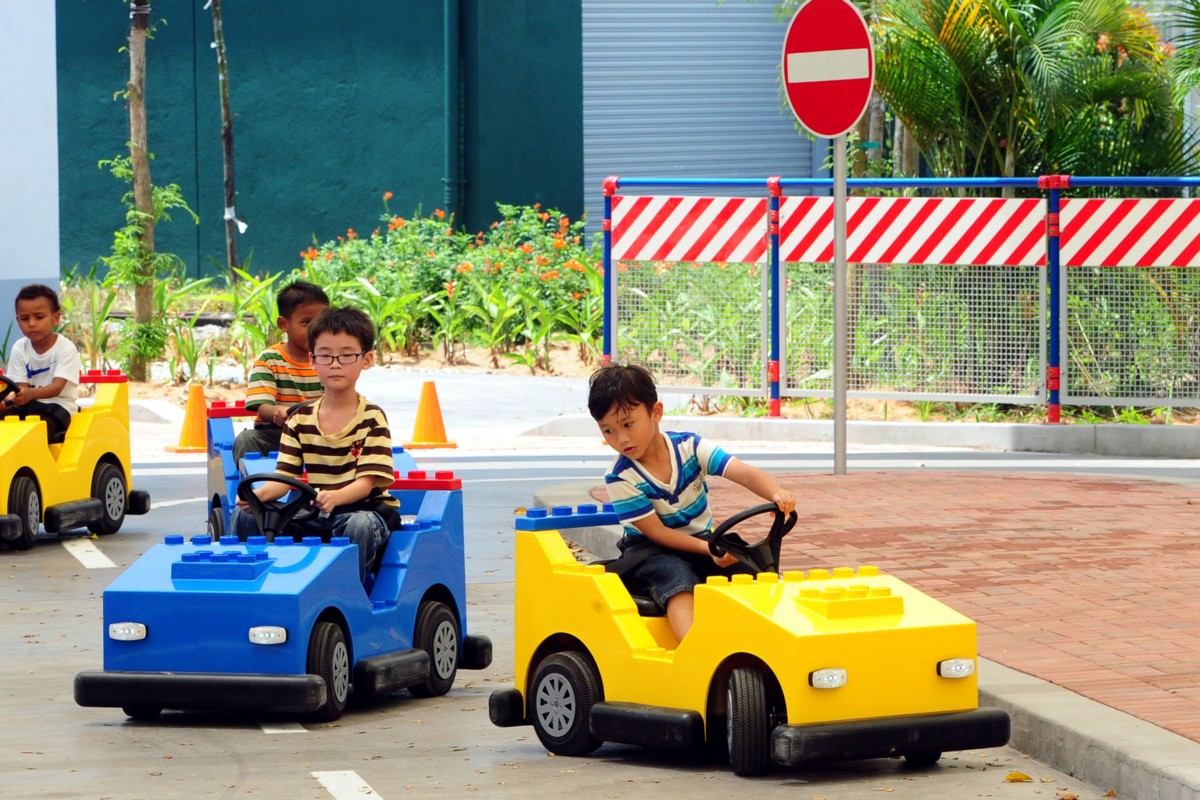 Merlin's global plan to create new LEGOLAND parks is already underway with its announcement last year of a joint venture with China Media Capital to open a LEGOLAND park in Shanghai. The deal includes the development of other attractions across the country including proven Midway brands such as The Dungeons and LEGOLAND Discovery Centres locally adapted for the Chinese market.
The company has also announced the opening of a LEGOLAND park in Japan in 2017 with another in Korea also on the cards.
How does the acquisition team decide which markets to target geographically and how do they align the opportunities with the six-point strategy?
"Primarily, we're looking at the Americas and Asia, " says Brinded, "and we look for any synergies that support the growth strategies of the company.
"There is obviously a dedicated team for LEGOLAND development who are looking all the time for organic growth and development and building new LEGOLANDs, " he says. "We work very closely with them."
Magical Methodology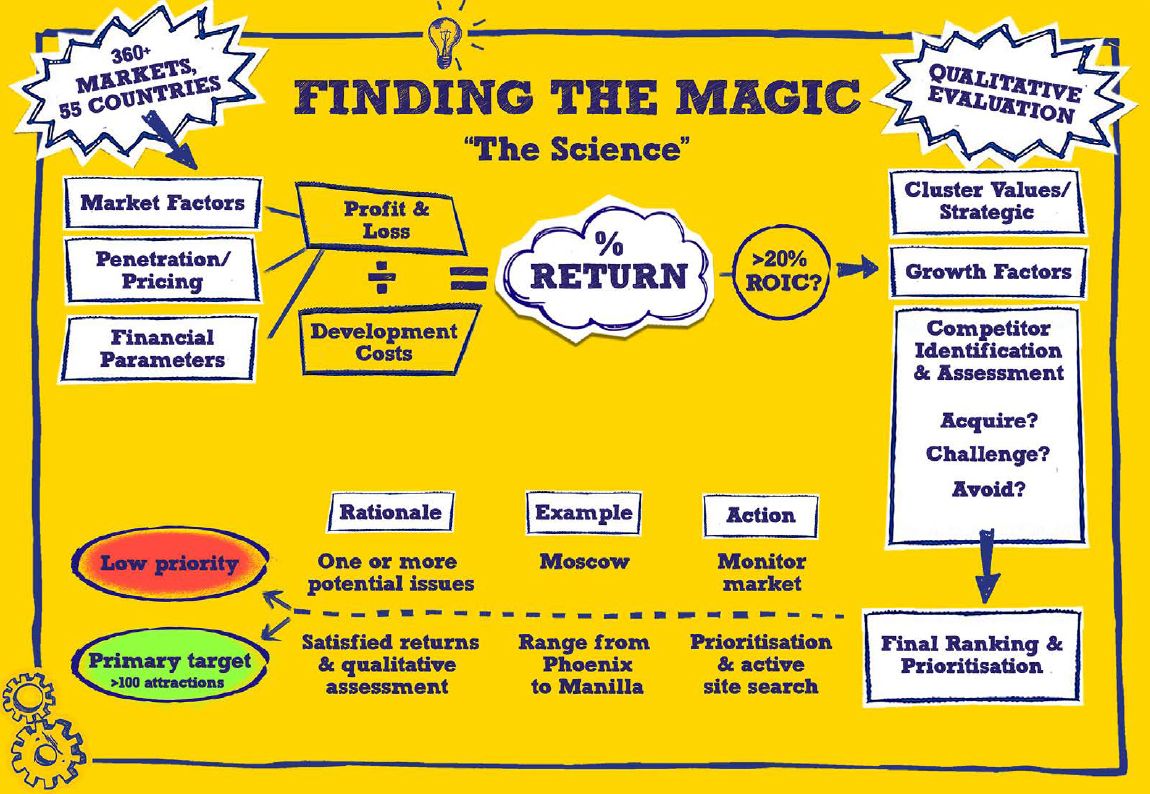 So, what is the internal process at Merlin when deciding to acquire a business?
"As Ben says we focus on building relationships within the industry and identifying businesses that would fit well within Merlin" says Obbard. "Sometimes opportunities will arise that we have been following for a while and sometimes they will come out of nowhere. We will obviously do the first screening and then if we think that it would make a viable acquisition or partner we'll develop a business case.
"Obviously, we're a FTSE 100 plc so there is due process with which we have to follow and each case has to be approved by the Board, but part of mine and Ben's job is to make sure you have buy-in before you get there. We're a pretty flat organisation so we can move fairly quickly, which I would say is one of our USPs."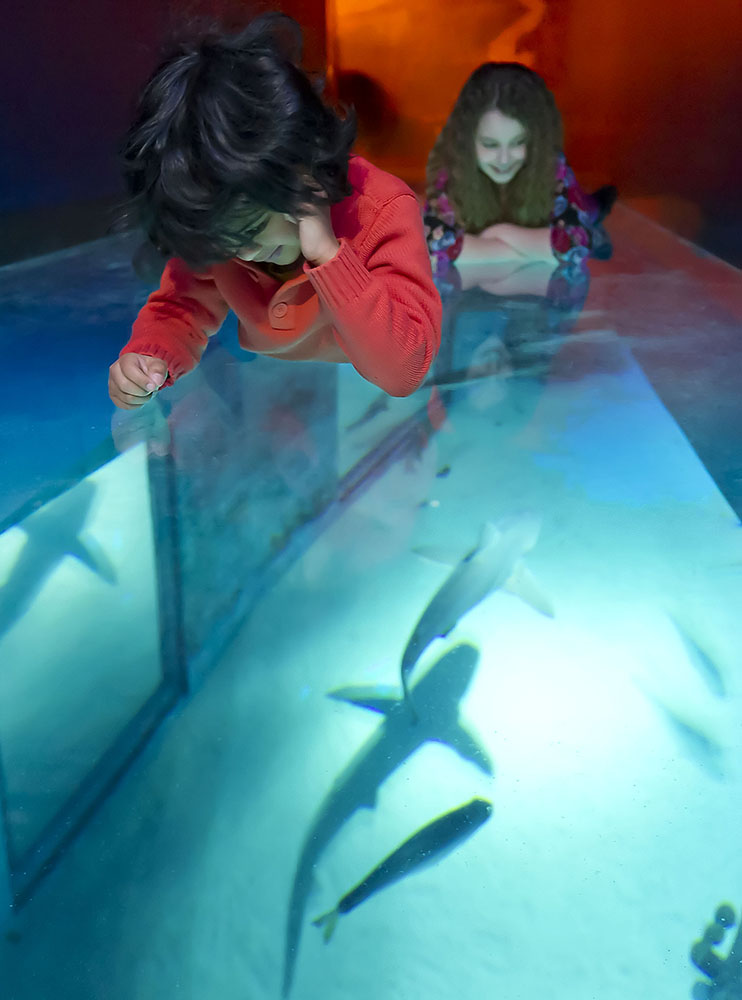 Brinded adds, "Like any organisation, we have a process of due diligence that we set in place. We have a range of financial and non-financial criteria that we look at when we're assessing opportunities.  The ultimate test is non-financial for me though – when we look at the customer experience, can Merlin help make it into a really compelling attraction? That, to me, is the acid test."
Does the company have post-acquisition reviews?
"Yes absolutely.  And within Merlin we have a dedicated New Openings team that looks at openings around the world and is there to support and handle integration."
So, is the New Openings team key to Merlin's successful growth?
"Yes, " says Brinded, "but you can have 30 day, 100 day integration plans and the teams to pick it up. I think a large part of it comes down to what I said earlier around culture of the organisation and the people who are there, and being prepared to invest in and to create great businesses.  That's what ultimately makes Merlin so successful."
Obbard adds, "Saying that, and I would say this coming from an integration background, the first 100 days is really crucial. We have a tried and tested process which we use for opening our new attractions and this supports us properly integrating new acquisitions.  Although it is obviously different as you don't need to build from scratch and you have a management team etc. we want to quickly add our sparkle to any new addition to and make it more exciting for the customer. So, there has to be a strategy and timescale to do that.
The first 100 days is really crucial
"Ben and I work closely with the New Openings team and they're obviously one of the stakeholders who buy into the business plan initially, and we make sure there's a smooth handover to integrate."
There's clearly a bit more to it than buying a business and slapping a Merlin logo on it, then…
"There's a lot of work that goes on behind the scenes – like the proverbial swan!"
Taking the Long View on Investments
Merlin's flotation on the London Stock Exchange in 2013 effectively opened up new options around funding options and structures. This has allowed Merlin to remain agile when it sees an opportunity and also to think longer term.
we are prepared and willing to take the long view on investments in businesses and people
"That's one of the great benefits of being the size and scale that we are, " agrees Brinded. "Merlin is a very well capitalised company with a strong balance sheet. We have access to public markets both for debt and for equity. Of course we will take a very disciplined approach to evaluating acquisition opportunities. But we are prepared and willing to take the long view on investments in businesses and people, which can be in sharp contrast to financial buyers who are often only looking at an ownership for between 3 and 5 years."
Future Trends
So, where is the sector headed and how does Merlin see visitor attractions evolving in the future?
"I can't stress enough the people element, " says Obbard.  "How actual interaction is so important to the customer.  We're seeing less and less investment in big steel coasters.  For example, in Thorpe Park, we have the Derren Brown ride. It's virtual reality and a very different experience and is getting brilliant customer reviews.  Our Madame Tussauds VR exhibition in New York is again getting great reviews."
There's still a place for more low-tech, traditional attractions.
"You know, people who visit the Dungeon love the age-old gags and the funny scare things. Simple things done well make people happy.
"We're obviously following the trends very closely.  That's why I think, when it comes to opportunities and acquisitions, we're always interested in the next new thing and how that fits in with Merlin, and how we can play a role in developing it."
"The great thing about this sector is that people are always raising the bar. They're showing how things can be done and improved, and coming up with new ways to delight our guests, " says Brinded. "So, for me, the key trends that we see are, firstly, technology such as virtual reality and augmented reality that are changing the guest experience, but also in terms of the shift to mobile and online bookings and payments.  The speed at which that moves is ever increasing, so businesses have to keep pace with that.
"Secondly, we see the importance of having good intellectual property to enable us to stand out from the field and differentiate.
ultimately whatever the trends are, success rests on the foundation of having great people to deliver amazing customer experiences
"But, ultimately, " he says, "whatever the trends are, success rests on the foundation of having great people to deliver amazing customer experiences.  That's been the case for the last 15 years and I think that will continue to be the case for the next 15 years and beyond."
Images: Merlin Entertainments