Dominic Wigley joined Merlin Entertainments in 2014 as Group Health, Safety and Security Director. Less than a year later Merlin suffered their worst accident in the company's history. The Smiler accident in June 2015 rocked the second largest attractions company in the world, and brought Wigley's department into the spotlight.
Blooloop talked to Wigley about balancing optimum guest excitement with minimum risk. He also explained why Merlin Entertainments is so passionate about sharing what they have learned through their Protecting the Magic initiative.
A rare breed
Wigley (left) knew right from the start where his interests lay. "I'm one of rare breed in the world of safety people because I chose it as a career right from day one," he says. Attracted by the diversity and breadth of the discipline, he specialised straight away with a degree in Health, Safety and Environmental Management. To add further depth to his knowledge he followed this up with a Masters in European Law.
His first role on graduating was for the BBC. "It was a fascinating application of safety in terms of advising on stunts, special effects, war zone reporting, and natural history filming in the depths of the Africa," he recalls. "I supported activities you wouldn't dream off – from putting a well-known TV presenter on top of human pyramid standing on top of an inflated hot air balloon in order to achieve a world record, to blowing up houses, cars, boats and planes for TV shows such as Casualty and 999. And filming in some magnificently beautiful, but highly remote and rather dangerous locations (from the depths of the oceans to snow-capped mountains) for multi award-winning natural history programmes such as Blue Planet and Planet Earth".
Becoming solution-focused in a rule-bound industry
The unusual challenges posed by the BBC taught him to be solution orientated. He also had to shake off the traditional image of the clipboard-wielding, box-ticking Health and Safety inspector.
"It really ingrained in me the philosophy that you have to be enabling," he says. "Safety is about supporting the business achieve its goals but doing so in such a way that protects the people involved."
Wigley's next move was to join Sky TV. "At the time, Sky had grown enormously over a short period and some of the corporate services hadn't kept pace with the size of the company. For instance, they didn't have any full-time safety professionals. So I had to come in and build a brand new safety function and management programme – whilst at the same time help with a fatal accident enquiry."
Seeking broader, international experience, Wigley then moved into the engineering sector. His first role was at Jones Lang LaSalle supporting their operations initially in the EMEA region and then worldwide until he subsequently moved to Amey plc.
Merlin – creating strong governance within an exciting business
Wigley joined Merlin Entertainments in the autumn of 2014. "Merlin was this interesting fusion of engineering and entertainment," he says. "A lot of our projects are all about engineering through the application of safe design principles. However when we're operating it's about providing wonderfully entertaining attractions."
Merlin has enjoyed fast-paced growth. The company is known for its refined corporate structure, empowering attractions and creating a spirit of entrepreneurship. Wigley's appointment was to a newly created role focussed on Health, Safety & Security ('HSS'). It signalled a move to create stronger corporate governance and associated HSS processes and programmes appropriate for a listed company operating 117 attractions in 24 countries across four continents.
Although safety at Merlin had always been "front and centre of people's minds", Wigley found there were ways in which enhancements could be made and a philosophy of continuous improvement be encouraged.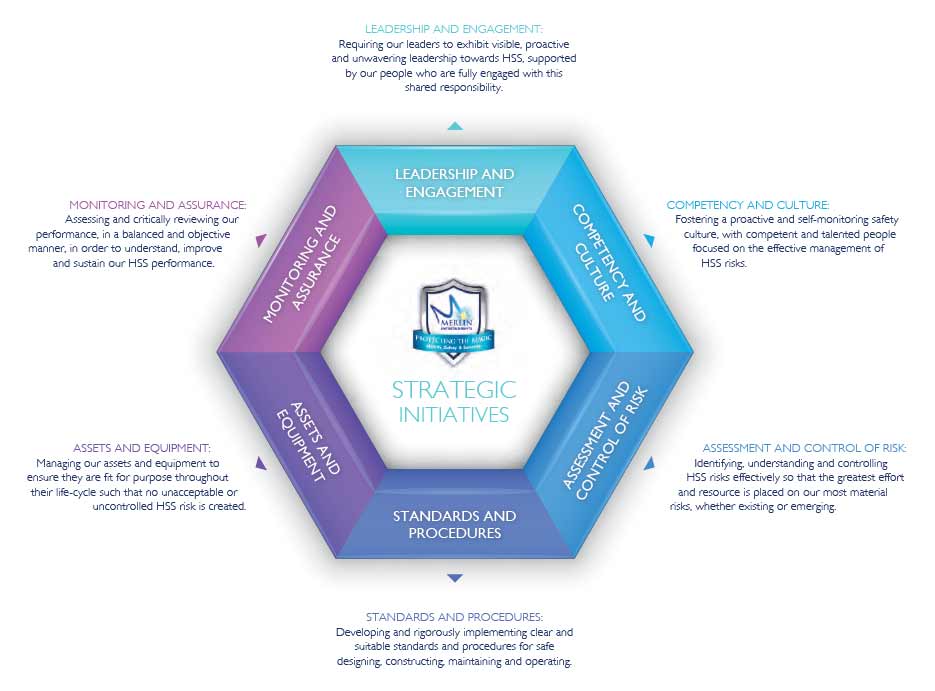 He created six strategic initiatives around leadership and engagement; competency and culture; assessment and control of risk; standards and procedures; assets and equipment, and monitoring and assurance. He also set out a five year programme. He had just begun to work through it when The Smiler accident happened.
Smiler taught lessons industry-wide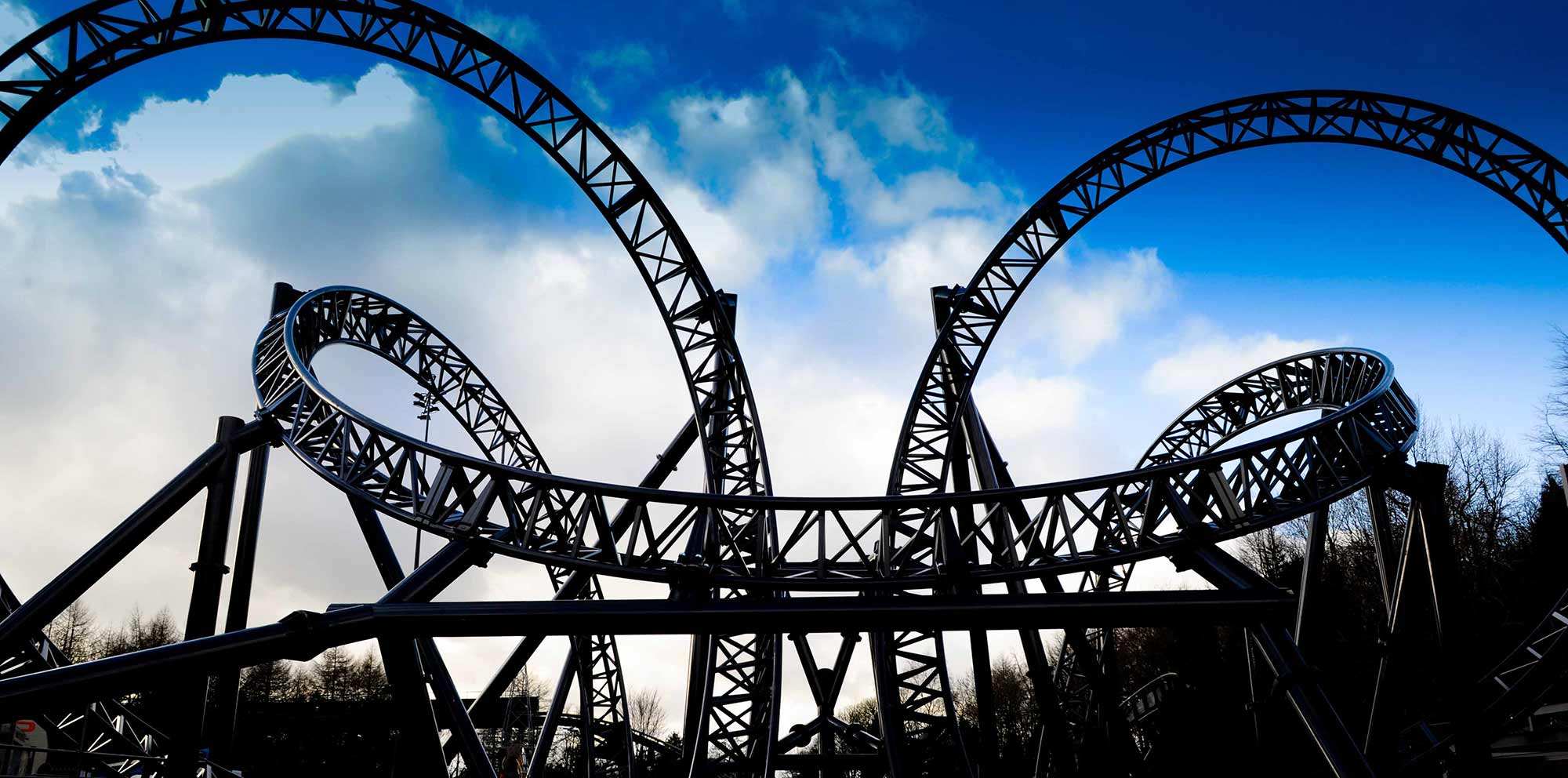 "To some extent my career at Merlin will always be divided into 'pre and post Smiler'," says Wigley.
The devastating accident at Alton Towers in June 2015 injured 16 people. Two of the injured underwent leg amputations. Engineers had failed to notice that an occupied train had stopped midway round the £18 million 14 loop ride. Assuming there was a control system error, they over-rode the automatic safety stop mechanism, thereby allowing another train to proceed around the track. This occupied train subsequently crashed into the rear of the empty stalled train.
To some extent my career at Merlin will always be divided into 'pre and post Smiler'
In a statement, the Health and Safety Executive (HSE) said that "the root cause was found to be a lack of detailed, robust arrangements for making safety critical decisions. The whole system, from training through to fixing faults, was not strong enough to stop a series of errors by staff when working with people on the ride."
Merlin accepted responsibility for the accident and were fined £5 million.
The judge noted Merlin's "exceptional" level of co-operation with the HSE. The HSE also noted that Alton Towers had since "made improvements to the ride and their safety protocols, and the lessons learned have been shared industry wide."
"We are not an emotionless corporate entity"
Speaking after the court hearing, Merlin CEO Nick Varney said, "Alton Towers, and indeed the wider Merlin Group, are not emotionless corporate entities. They are made up of human beings who care passionately about what they do and in that respect the far bigger punishment for all of us is the knowledge that on this occasion we let people down with devastating consequences.
"It is something we will never forget and it is something we are utterly determined will never be repeated."
we're not an emotionless corporate entity
Wigley says that Varney's words genuinely reflected how everyone in the business felt.
"You cannot help, as a human being, but be emotionally connected to the trauma caused," he says. "Hopefully the way we've responded since the incident shows that we're not an 'emotionless corporate entity'."
He is crystal clear that Merlin's response was nothing to do with creating a media presentation. "It was genuine and ran through everything," he says. "Our commitment to support the injured parties has been unwavering. It is based on a desire to do the right thing. The same applied to the level of support and co-operation we gave to the HSE during their investigation."
How Smiler affected Merlin's safety initiatives
As a result of the Smiler accident, many of Wigley's initiatives were brought forward. He says that he has been able to "leverage the absolute desire never to have an incident like that again. We're fortunate in that you don't have to sell the message that hard – people buy into it 100%."
Safety issues usually don't present themselves as simple choices between safety and commercial considerations, he explains. Frequently there are more subtle nuances around risk identification and the application of effective controls. Merlin's response to Smiler has been not only to increase physical safety measures (for example with more block reset proximity buttons around the track and slow-speed stall warnings now set within the control system) but improvements to safety procedures, training regimes and management supervision.
"I think what we've now introduced is a more rigorous safety net of procedures and protocols which provide an appropriate level of direction and oversight for staff working on our rides," he says. "We have also created the best conditions possible in which our "safety first" principles become second nature before starting every task."
Restructuring to create firepower and competence
On a broader scale, the role of HSS has been brought into every aspect of the business and into everyone's job at Merlin. To do this some structural changes were needed to create a world-class professional support function ready for the next stage of Merlin's growth and development.
"We've done quite a lot to reconfigure the HSS organisational structure to create greater firepower and competence as well as safety support and direction to our attractions," comments Wigley.
Prior to his joining the company, attractions acted fairly independently. This reflected the way Merlin had grown within a decentralised model allowing relative autonomy for the attractions, with safety leadership having matrix management functionality within the organisation rather than direct reports.
A new safety leadership team
In order to bring HSS to the next level, Wigley centralised the global function. He created a new safety leadership team organised by each operating group reporting directly to him. Each senior safety director has line management control and direction of safety professionals at each attraction, or global region, within their particular operating group.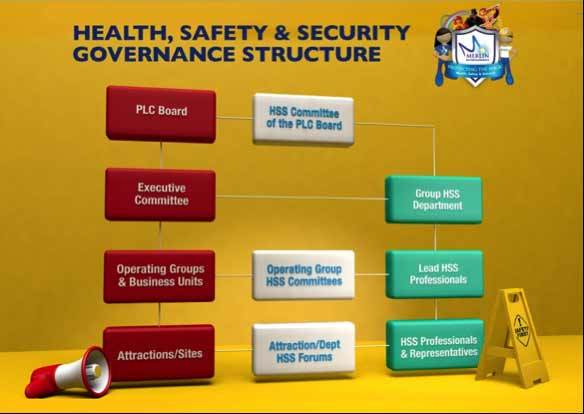 This structure, says Wigley, has "helped create a greater pace of change because we are now directly in control of this important resource helping to set and apply the new safety agenda and associated programmes into our attractions as effectively as possible. It's also created a more objectivity and rigour so now we're challenging and testing to a greater extent the HSS standards and performance of our attractions to a level never seen before."
There has been a determined effort to bring everyone into the process. "When we develop a new standard or policy we don't just throw it out there and say 'Comply,'" says Wigley. "We develop it in conjunction with key stakeholders so they feel that they have ownership of it; that they've been listened to. So when it is ultimately endorsed and approved by the Exec Board it makes the transition into implementation so much easier."
Branding: Protecting the Magic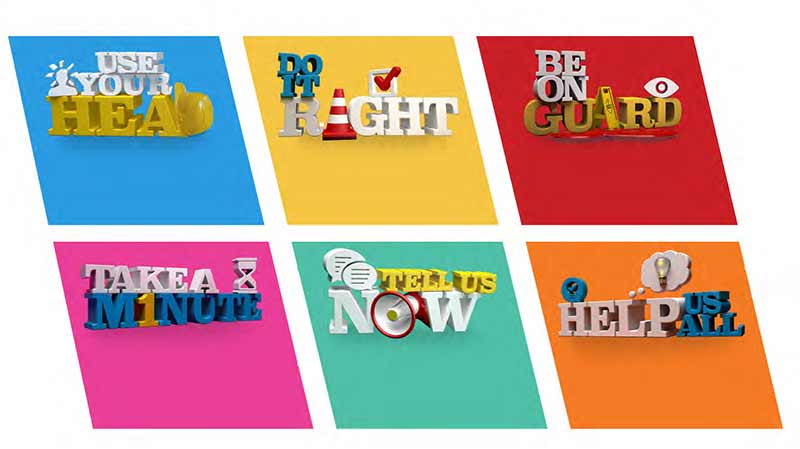 Wigley has created an internal brand around HSS to help foster, not just through engagement and recognition, a feeling of pride, personal responsibility and cultural aspiration.
The Protecting the Magic brand includes initiatives like Merlin's new Six Spells for Safety – golden safety rules for staff and contractors.
"It's about fully engraining our safety values into the mind-set of all our people such that they instinctively make the right decisions, and take the correct safety actions, each and every day," says Wigley. "It's also about engaging people with the agenda in a way it makes it fun and enjoyable so that it doesn't feel like we're bashing them over the head with compliance and rules."
The aim is to enable people to self-monitor their behaviour and to look after one another, so they're not reliant solely on line management supervision. "We've obviously ramped that up a lot since Smiler. But it only works if people ultimately own it and discharge their duties correctly all the time."
In terms of the HSS team, Wigley says they have "supercharged the professionalism of the function". Upskilling, recruitment of new talent and more refined ways of working and supporting the business have been key focus areas. These changes have helped to create a HSS function with the confidence to drive ever more progressive safety standards into the business and challenge performance where this might be required.
Educating everyone – creating the culture
"We've done a lot of work on training and competency. We have also done a lot of work on cultural safety programmes," says Wigley. "In addition we have equipped our directors and senior managers with the necessary leadership skills. That sets the tone and permeates through at an attraction level."
He explains that they have also created ambitious training programmes. "We have revamped our induction and role competency programmes and the process by which we require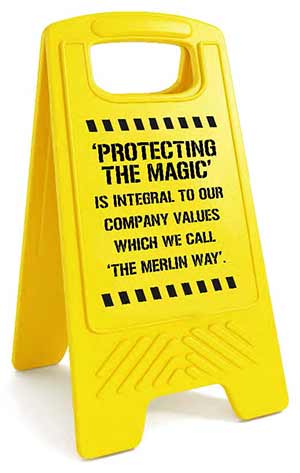 mangers to deliver safety briefings and toolbox talks. Collateral such as the Six Spells for Safety help to keep it visible and in people's minds. Then add onto that active monitoring and supervisory checks which reinforce the importance of the messages learned during training."
The hope is that penetration of what people do in terms of safety procedures is strong. However, as Wigley warns, "It is only as good as people's total understanding of the procedures and their application."
This all loops back to the culture of self-monitoring. "We have an army of people out there doing these wonderful jobs on a day to day basis. They are our frontline ambassadors for safety. We want to make sure that they feel emboldened and empowered to discharge that role successfully."
Transparent communication via an open website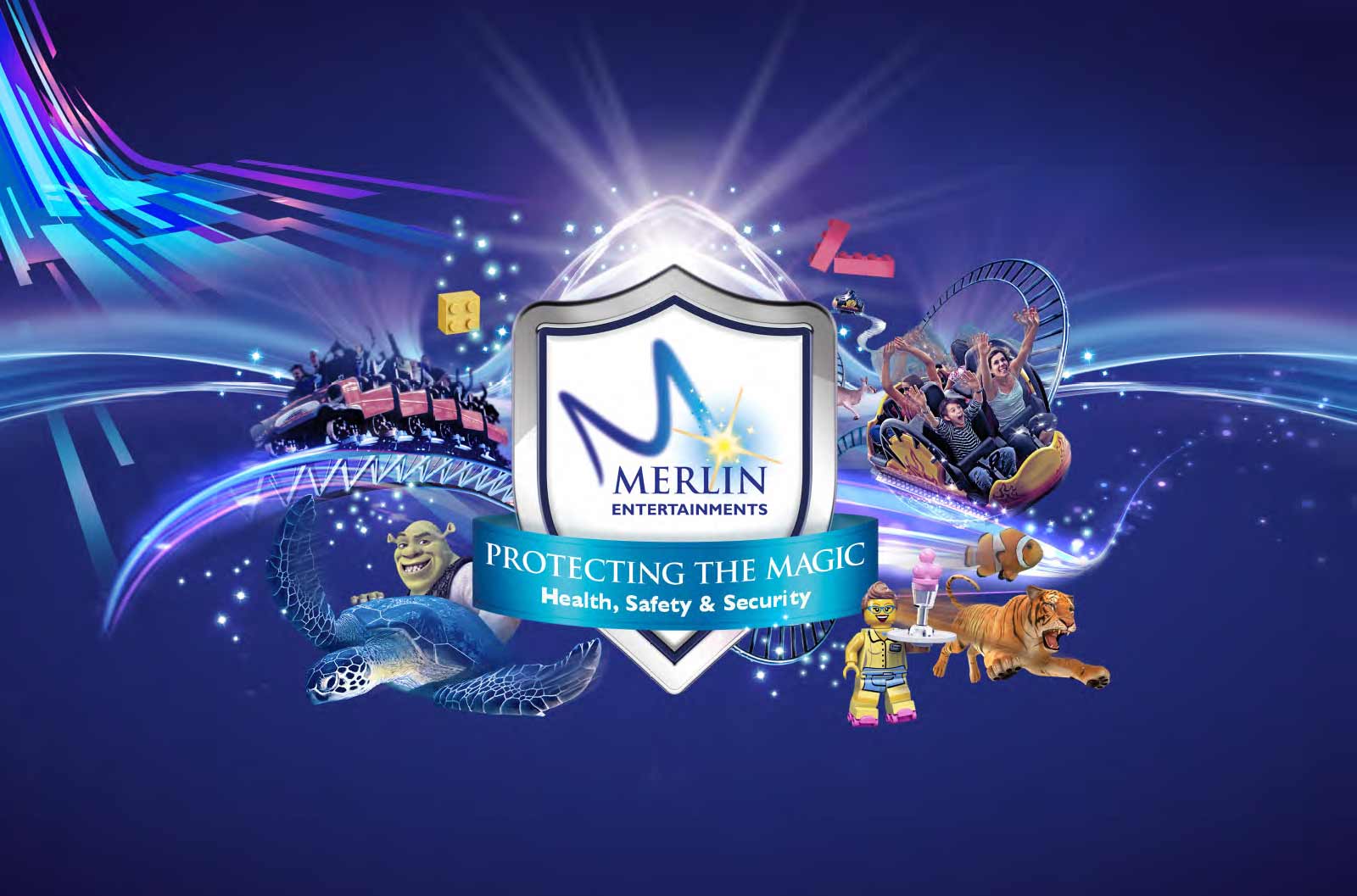 Wigley says that, post Smiler, there was a clear need to be more proactive with communications. It was also important to provide easily-accessed information about how Merlin manages safety. In an effort to be more transparent, the website Protecting the Magic is open for anyone to view.
As well as information on strategic initiatives, policies and procedures, there is a guidebook that gives a flavour of the varied risks that Merlin faces and manages. These range from ski resorts in Australia to snorkelling with sharks at SEA LIFE Blackpool.
"It's our attempt to provide reassurance to our guests and external stakeholders of the mature safety programmes that we have in the business," says Wigley. Historically, Merlin has not been as transparent in this area, a possible throw-back to pre-listing days. "Last year was the first we had a dedicated safety section in the company's annual report," he says. "This year we have even more content going in to help inform and reassure."
Downloadable guides on the open website are aimed at both employees and contractors. "It's about making information available to those that need it in a way that works for them," says Wigley. "A lot of our workforce don't have Merlin computers. Some are seasonal workers and generally a younger demographic. Hence we have made our safety handbook easily referenced on a tablet or smartphone. You don't need a Merlin account to get into it."
Contractors can download our safety handbook and brief their onsite teams. They can do this even before arriving at any of our attractions to work. "It's about doing the right thing in terms of making the right information available to the right people at the right time."
Sharing best practice
With a large global business such as Merlin, organisation is key. In the past, the global safety community came together face to face each year. However, as Wigley points out, the conference was too large and unwieldy. "It was too much of a passive event for participates."  The work he has done to restructure and redraw the reporting lines has helped create better interaction, communication and sharing of best practice.
"By organising ourselves at an operating group level in the first instance we're able to have smaller group sessions of, say, all LEGOLAND park safety directors. These act as centres of excellence, championing and driving safety within their particular operating groups. That's been pretty effective. Greater continuity of approach and HSS standards have been real winners, I think."
In addition, Wigley makes sure there is osmosis between the operating groups through lateral group-wide HSS roles focusing on Standards & Assurance and Training & Engagement.
Increasingly, Merlin is also looking outside to external safety forums like IAAPA and ASTM. The aim is to learn lessons, benchmark best practice and share innovations in safety more widely.
Investment in safety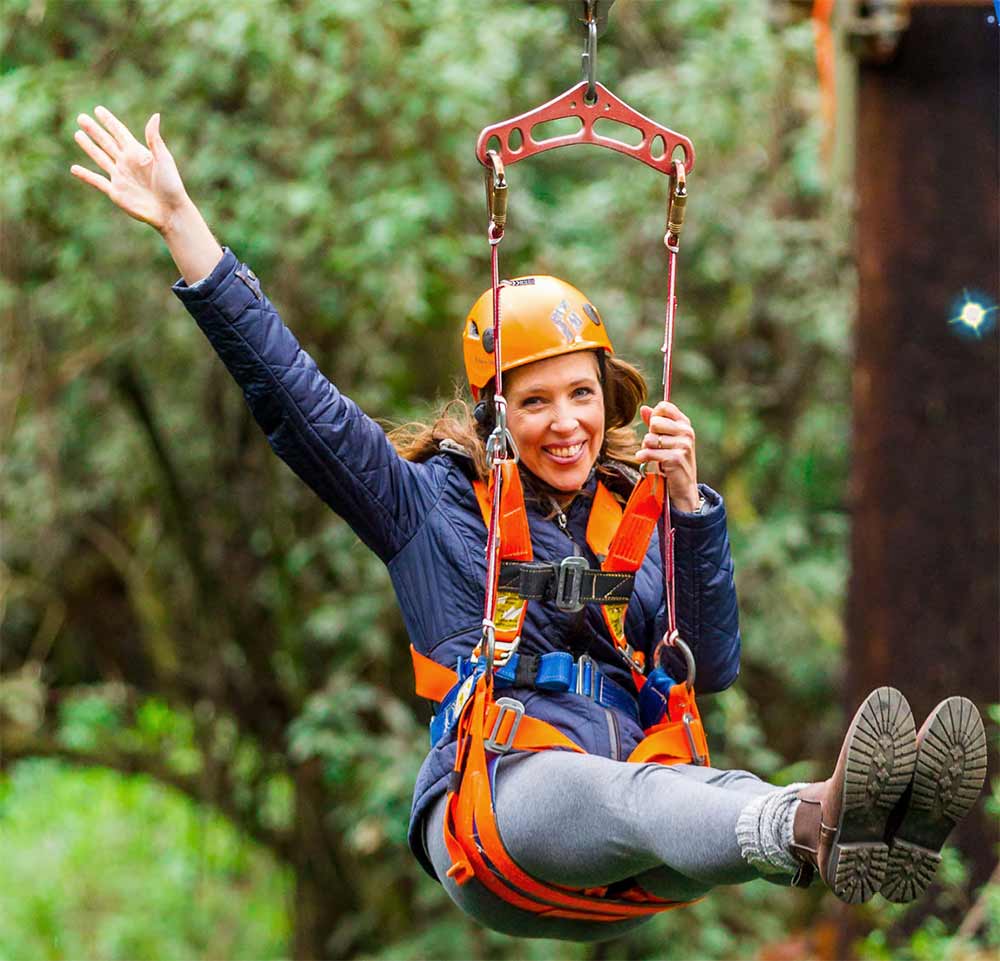 To further strengthen their approach to safety, additional funding and investment initiatives have been set-up. These support the application of new programmes and the on-going management of key safety assets and infrastructure facilities.
For instance, Merlin has dedicated additional budget to develop new innovative safety and security programmes. It's also created a bespoke ring-fenced capital fund for safety-related projects in its smaller 'Midway' attractions. Together with HR, new minimum funding ratios have also been set for safety training and development programmes across all attractions. This helps to to realise the higher competency standards that the company has set for key disciplines. And the company has also set prescriptive safety tollgates for new ride projects. This mandates specific safety reviews at project milestones within their corresponding design, delivery and handover phases.
As Wigley explains, "these measures and many others have helped advance the way in which Merlin addresses the challenges of 'Protecting the Magic' each and every day to the benefit of our guests and employees."
Terrorism – a new threat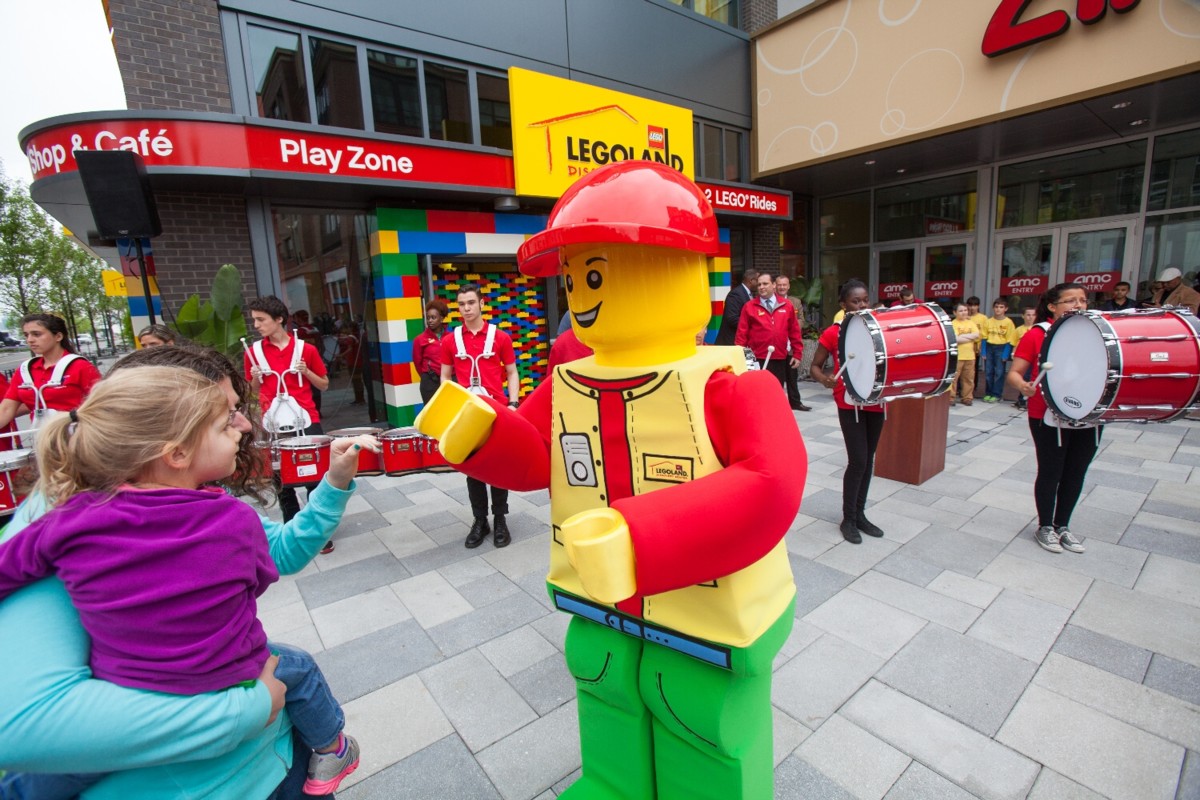 The attractions industry is constantly evolving and expanding. Inevitably safety has to keep up with the growing challenges involved.
Of course, ride safety is just one aspect of the risk profile for the business. What are the big risks that Wigley can see on the horizon?
He points out that his role also includes Security. In recent years the terrorist threat around the world has increased. This requires new solutions from attractions as they aim to balance increasing security protection with maintaining the guest experience.
Merlin has felt it necessary to introduce the security searching of guests at attraction entrances. The response has been positive with visitors accepting the need for enhanced security and feeling reassured by the extra measures.
In addition, the vehicle-borne attacks seen last year in mainland Europe have led to the need to protect plaza areas. "It's the changing face of the world and we need to respond to such risks," Wigley comments.
Challenges for the future
Merlin is expanding overseas, with Asia as a key target market. Global expansion causes particular problems in terms of ensuring consistent safety standards.
"Challenges arise as we go further East," says Wigley. "The philosophy towards safety is perhaps a little more embryonic. So we have to invest even more time in training people and monitoring their activities."
Merlin is also creating more destination resorts. This provides a host of new challenges for all aspects of safety. These range from food offerings, through waterparks and issues surrounding overnight accommodation.
Every small detail requires attention. For example, with VR attractions like the Derren Brown Ghost Train at Thorpe Park, Wigley's team are having to assess hygiene issues associated with wearable headsets.
Another key trend are attractions that require guests to be more physically active. Although no details have been released by Merlin, a planning application has been made for Project Thor in Birmingham. This kind of attraction will, again, bring its own risks and require detailed input from the HSS team.
Rebuilding trust 
"What we're trying to achieve is strong and proactive line management ownership of safety coupled with individual understanding of every employees safety responsibilities and how they can help continually look after guest safety, their safety and that of their colleagues too" he says.
"Ultimately if we can get that right then we can rebuild the trust that our customer base may have lost in us following The Smiler accident."
The success of Wigley's strategic initiatives and his push to embed an enabling safety culture across the business will be key to protecting Merlin's magic in the future.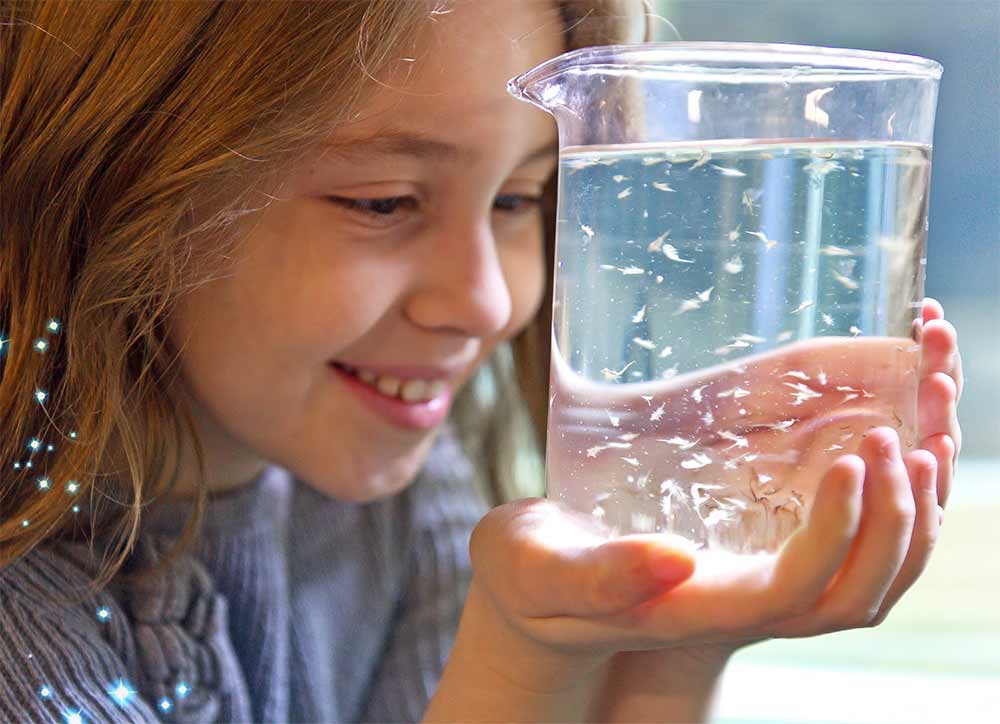 Images: Kind Courtesy Merlin Entertainments