Concept 1900, a leading carousel manufacturer, has announced its new interactive bicycle carousel attraction, called Bike'n Roll.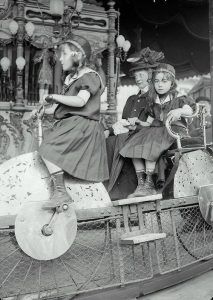 Concept 1900 is proud to reveal its latest project, a velocipede ride attraction called Bike'n Roll. This fun, interactive carousel ride transports visitors to the 19th century and conjures up a feeling of nostalgia for the good old days.
Bike'n Roll uses authentic materials, colours and shapes for this vintage-themed attraction, suitable for all ages to enjoy. Up to 40 riders can take part, where they can either join in the race or just relax and enjoy the experience.
Experience the 19th century
Concept 1900's new attraction provides an immersive experience with highly-themed attention to detail. It is also interactive, as riders can check their stats on the speed control panel, which shows a timer, chronometer and lap counter.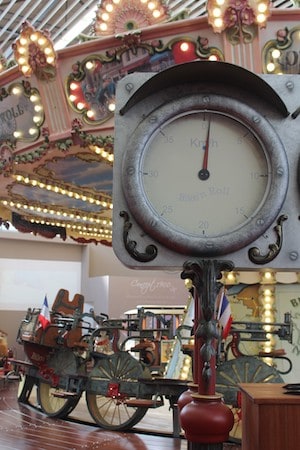 In addition to this, the bicycle carousel attraction includes special sound and light effects when the maximum speed of 30 kilometres per hour is reached: old bicycle bells, applause and cheers. Bike'n Roll also features jingles and music during the race to encourage riders to peddle faster, as well as the voice of the operator cheering them on.
Fun for the whole family
The unique Bike'n Roll attraction, designed with all current engineering and security standards, is available now. It can enhance the guest experience at several different types of visitor destinations, from shopping malls to theme parks
This new project comes after the company enjoyed a successful 2019, as it grew into new markets around the globe and connected with a wide range of clients.
As well as visiting many trade shows and installing several new projects throughout the year, Concept 1900 finished off 2019 by providing a magical selection of winter-themed carousels to Christmas celebrations around the world, from festive markets in Europe to seasonal events in Russia.