Creator of world-class attractions IdeAttack have been retained by Evergrande to provide designs for the first two Evergrande Fairytale World theme parks.
Evergrande Fairytale World will be the world's first all indoor, all weather, all seasons large scale theme park.
With a target visitor age group of 2 to 15 year olds, the themes will be inspired by fairytales and myths from Chinese culture and the rest of the world.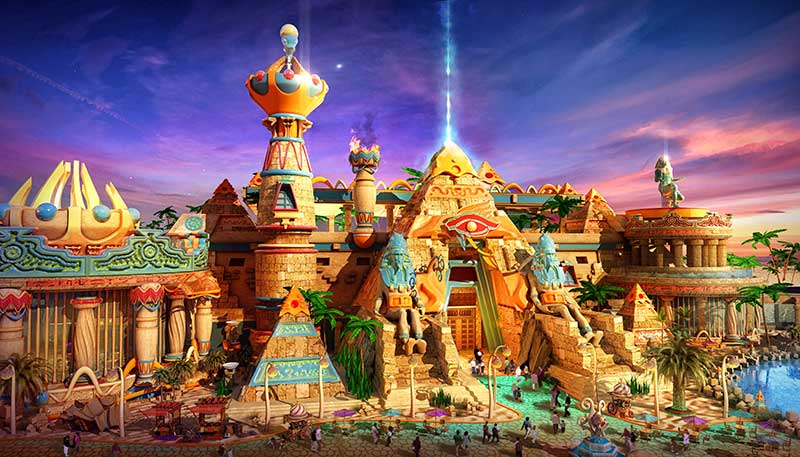 Evergrande is positioning its 'Fairytale Theme Park' brand as a top-quality entertainment destinations featuring 33 cutting edge attractions from the world's top suppliers.  Attractions will include immersive multimedia, cutting edge theatres and high quality experiences.
The attractions will be housed in spectacularly themed buildings with original, stylized fantasy facades. Visitors to relax and enjoy time with their families in this elaborately themed environment.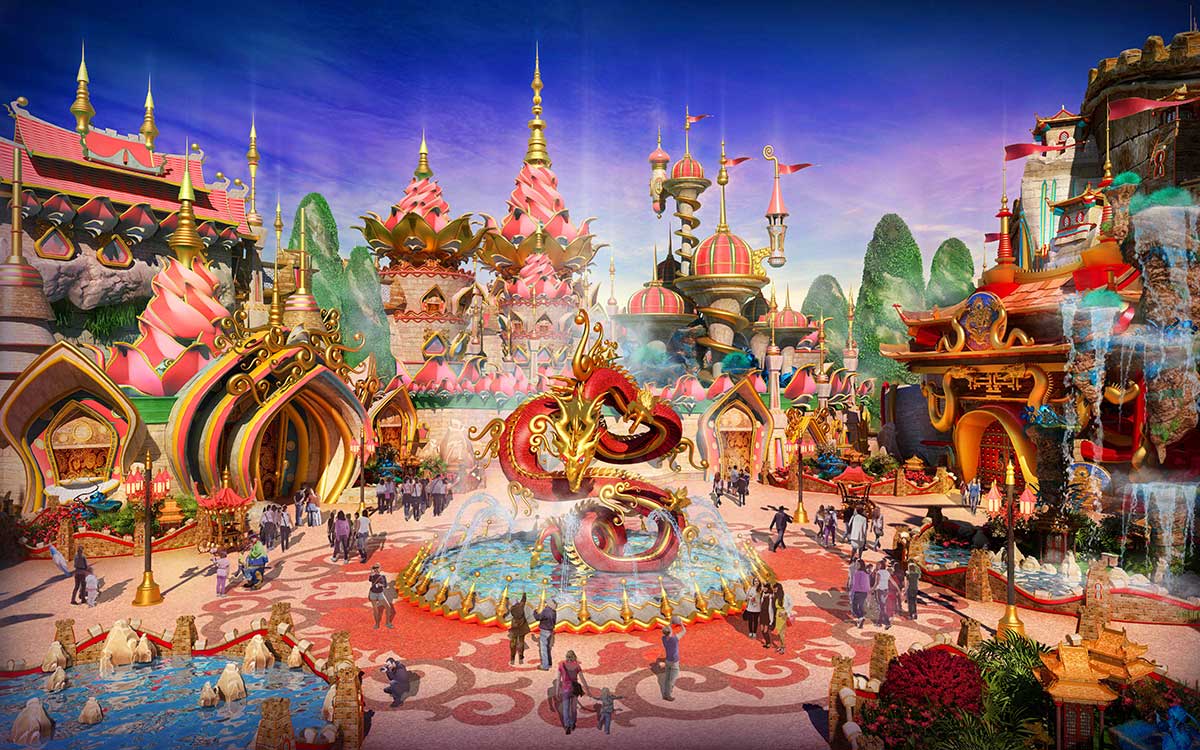 The theme park will have six major themed zones with extraordinary cultural foundations.  The central landscaping area will feature distinct themed gardens corresponding to the  themes of each land, as well as a lake, a fountain show and a parade.
Park Entrance
At the entrance the park will have a fairytale castle as the main gate, housing ticketing, customer service, security, operations and other supporting functions.
Upon entering the park, visitors will have a choice to either take a tram around the park, or explore on foot by either walking through interconnected corridors or outside the central landscaped area.
The entrance will include a Kids Mansion attraction (above) and a lake show.
Brilliant China Zone
The 'Brilliant China Zone' is inspired by classic Chinese cultural elements such as 'Pangu Mends Heaven', 'Chang'e Flying to the Moon' and 'Nezha Conquers Dragon King' which will be integrated into the theming and high quality attractions.
The Brilliant China Zone is the largest themed area and will include the following attractions:
Motion Theater
Flying Theater
Teacups Ride
Family Coaster
Virtual Tram Ride
Trackless Dark Ride
Scenic 5D Theater
Stunt Show
Suspended Dark Ride
Flying Round Ride
Swing Chair
Motion Simulator
Interactive Motion Theater
Magical Western Europe Zone
The Magical Western Europe Zone will include the following attractions:
Suspended Coaster
Puppet Show Theater
Carousel
Drop Tower
Spheron Theater
Trackless Flat Ride
Mysterious Ancient States Zone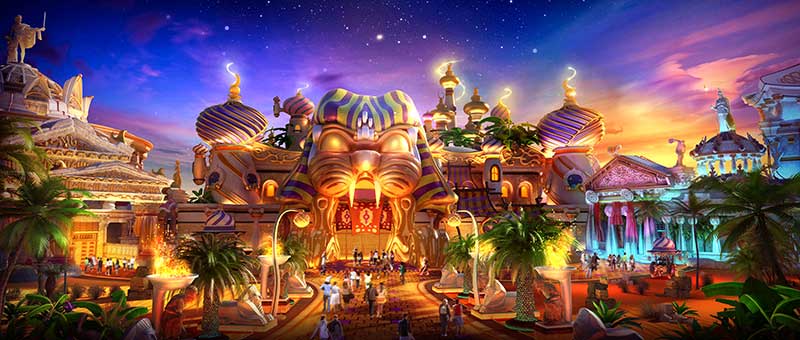 Attractions featured in the Mysterious Ancient States Zone include:
Launch Coaster
Maze Walkthrough
Interactive Dark Ride
Magic Theater
Top Spin
Adventure South America Zone
Attractions in the South America themed zone will include:
Climbing Structure
Flume Ride
Haunted House
Deep Ocean Fantasy Zone
Attractions in the Deep Ocean Fantasy Zone include:
Boat Dark Ride
Stage Musical
Air Race
Across Outer Space Zone
The Access Outer Space Zone will include the following attractions:
Interactive Motion Dark Ride
Performance Theater
Omnimover Dark Ride
Images: IDEATTACK