Disney has announced its fourth quarter and full year earnings for fiscal 2019. The Walt Disney Company revealed strong Q4 earnings due to growth at theme parks. Revenue and operating income increased, but attendance was down at some parks.
In the Parks, Experiences and Products segment, revenue for Q4 increased 8 percent to $6.7 billion. Operating income increased 17 percent to $1.4 billion.
Operating income growth was put down to increases from merchandise licensing at Disneyland Resort and Disney Vacation Club.
At Disneyland Resort, growth was due to higher guest spending. It was partially offset by Star Wars: Galaxy's Edge expenses and lower attendance.
As for Walt Disney World Resort, Q4 results were comparable to last year's, despite Hurricane Dorian. Increases in guest spending and attendance were offset by higher costs associated with Galaxy's Edge.
Revenue for Q4 increased 8 percent to $6.7bn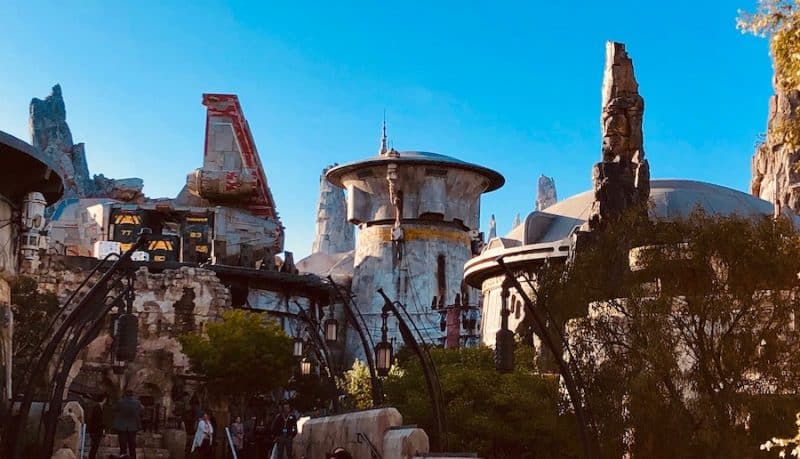 Guest spending growth at Disneyland and Walt Disney World were due to increases in average ticket prices, and higher F&B and merchandise spending.
At Disney's international parks and resorts, operating income was also comparable to last year's quarter.
Growth at Disneyland Paris and Shanghai Disney Resort was, for the most part, offset by a decrease at Hong Kong Disneyland Resort.
The increase at Disneyland Paris was down to higher average ticket prices and attendance growth.
Higher operating income at Shanghai Disney Resort was due to an increase in average ticket prices and offset in part by lower attendance.
Lower results at Hong Kong Disneyland Resort
Lower results at Hong Kong Disneyland Resort were put down to a decrease in attendance and occupied room nights.
During an earnings call, Disney CFO Christine McCarthy said (via CNBC): "Circumstances in Hong Kong have led to a significant decrease in tourism from China and other parts of Asia and based on the trends we saw in Q4, and what we are seeing so far in Q1.
"We expect operating income at Hong Kong Disneyland to decline by about $80m for Q1."
McCarthy said operating income in Hong Kong declined by $55 million during Q4. The "circumstances" referred to are the major protests in Hong Kong over an extradition bill.
During the call, Disney CEO Bob Iger also said Disneyland Resort and Walt Disney World experienced lower visitation because guests are deferring visits until Galaxy's Edge fully opens with its second ride.
Guests deferring visits until Galaxy's Edge fully open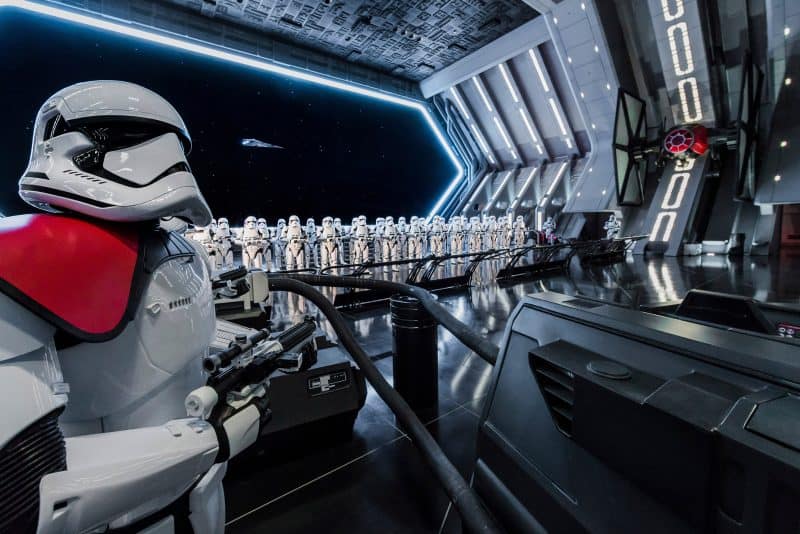 "We believe there was some delayed visitation to Galaxy's Edge at both Disneyland and Disney World, people waiting for the second E-ticket attraction to open," Iger said. "We sense that there are people just waiting for the whole thing to be open."
Star Wars: Rise of the Resistance is opening on December 5, 2019 at Disney's Hollywood Studios in Florida, and on January 17, 2020 at Disneyland in California.
Images: Disney