Ahead of the release of Frozen 2, Disneyland Paris has revealed more about the Frozen Celebration, kicking off in 2020. The theme park has also released images and details of Frozen: A Musical Invitation.
Frozen Celebration starts on January 11 and runs through May 3, 2020. Frozen fans will experience an interactive adventure with Anna and Elsa, meet Olaf and enjoy a new float.
The new float will feature Anna and Elsa wearing their outfits from Frozen 2, as well as dancers accompanied by music from the sequel.
What's more, during the Frozen Celebration, Elsa will use her magic to make it snow as she passes by onlookers.
Frozen Celebration will feature a new float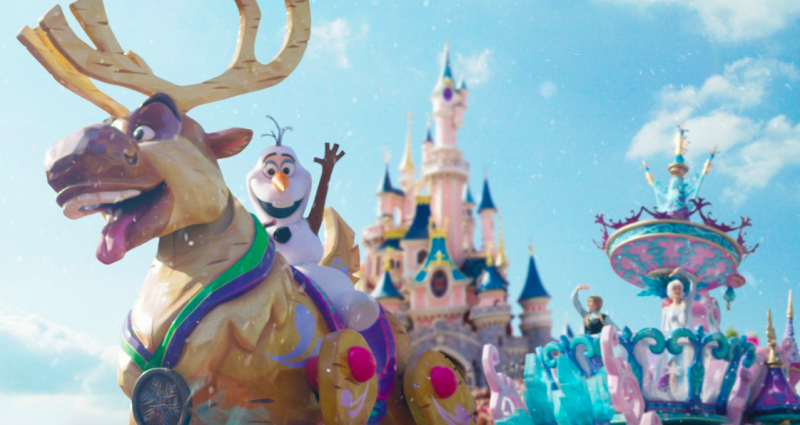 Walt Disney Studios Park has also launched a new show about the first Frozen film, called 'Frozen: A Musical Invitation'.
It is performed several times a day at the Animation Celebration at Walt Disney Studios Park. The Art of Disney Animation was redesigned as the Animation Celebration, with new sets created for the show.
During the production, Princess Anna invites the audience to celebrate the opening of Queen Elsa's ice palace for the first time, after teaching them magic moves in Kristoff's barn.
Frozen eatertainment experience at Disneyland Paris
Upon entering Elsa's ice palace, guests will be treated to a performance of 'Let It Go', and can take part with the magic moves they've been taught.
Visitors can also meet Olaf at the Animation Celebration at the end of the experience, where they can take photos with the lovable snowman.
In addition, Disneyland Paris has announced a Frozen eatertainment experience, with the theme park's pastry and kitchen chefs creating a new range.
Visitors enter Elsa's ice palace for the first time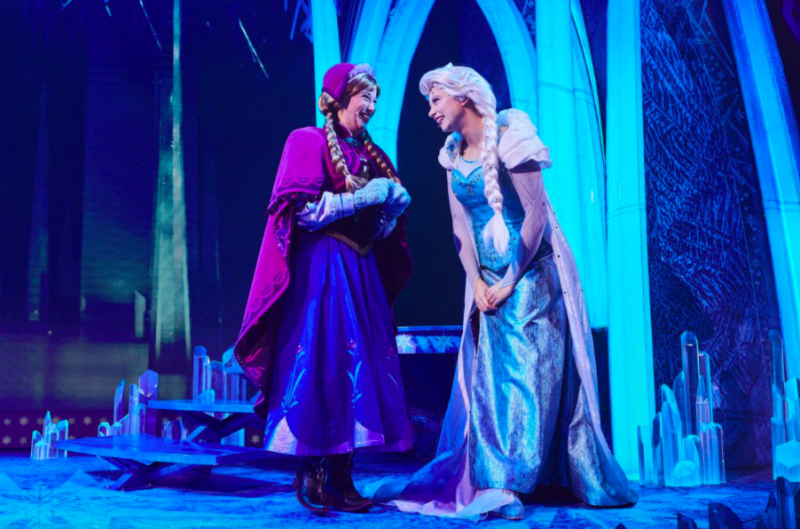 More details about the eatertainment experience will be announced soon. Frozen 2 is released in the UK and the USA on November 22.
Images: Disneyland Paris