Disneyland is limiting Star Wars: Galaxy's Edge visitors to four-hour windows, and ahead of the attraction's opening on May 31, rooms are selling out at Disney hotels.
According to Fox News, guests are required to make reservations ahead of time for visits to Galaxy's Edge, but they'll only get a four-hour window.
Visitors staying at one of Disneyland's hotels will be given just one time slot, regardless of how many days they are staying.
Those who are not staying at a Disneyland hotel will be able to book a spot online from 10am on May 2.
A representative for Disneyland told Fox News that the four-hour limit is an attempt to stop queues and congestion.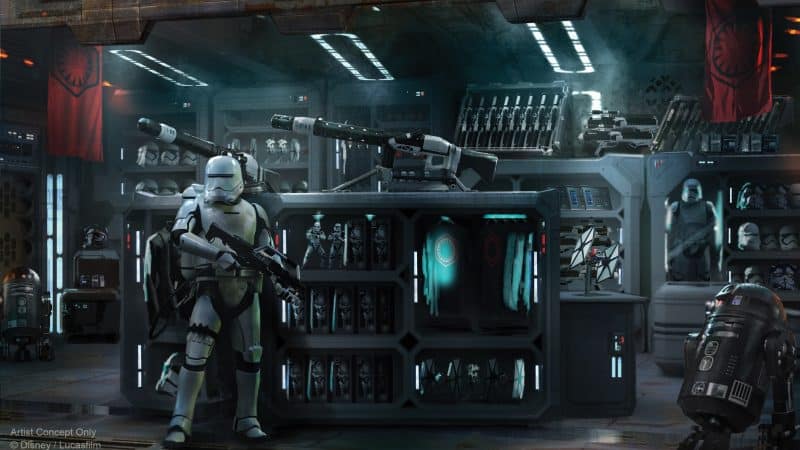 The reservation system and four-hour time slots will be in place until June 23, when all park visitors will be able to go to Galaxy's Edge.
Disneyland hotels selling out fast
Meanwhile, Disneyland's three hotels are selling out (via Bloomberg). Rooms available on May 31 are at Disney's Grand Californian Hotel & Spa for $763 and at the Disneyland Hotel for $561.
Rooms that sleep up to five were available for $763 a night at the Grand Californian Hotel & Spa, and no rooms were listed as available for opening day at the Paradise Pier Hotel.
However, hotel availability is fluid, depending on cancellations.
Space at all three hotels was still available later that weekend, with prices starting at $561.
Ahead of the opening, Disneyland has added new parking facilities with 7,500 spots, and has widened walkways and lowered curbs to accommodate extra guests.
Visitors in queues will also have access to snacks, toilets and cast interactions while they wait.
Meanwhile, Walt Disney World in Florida has increased its prices, ahead of the opening of Star Wars: Galaxy's Edge.
The cost of admission at Disneyland and Disney World has been rising for decades. The new Star Wars attraction is expected to draw an influx of visitors, and the most expensive single-day ticket will now cost as much as $219.