Efteling has confirmed plans to gradually reopen on May 20. The theme park in the Netherlands is preparing to "receive guests safely" despite the coronavirus pandemic.
Efteling has closely consulted with the official regional authorities, and will use the protocol drawn up by industry associations Club van Elf and the Dutch Association of Zoos.
"The cabinet's instruction 'stay at home' has now been changed to 'avoid crowds'," reads a statement from Efteling.
"As a day attraction, we have all the facilities, knowledge and expertise in house to receive guests safely."
Efteling theme park and hotels are reopening
Efteling will begin by allowing just one third of its maximum capacity in visitors, gradually welcoming more guests in each phase. Guests will need to request an advance ticket online.
"In this way, our employees can get used to new working methods and, if necessary, we can adjust our plans," the statement adds.
The Efteling Bosrijk hotel opened on May 8, while Efteling Loonsche Land and the Efteling Hotel will open from May 20. Efteling Golf Park is likely to open before May 20.
Efteling will implement the following measures:
Social distancing of 1.5 metres between households.
Providing sufficient and clear information via the website and on screens and signs at Efteling.
Additional hygiene measures, including cleaning contact points such as door handles more frequently.
If necessary, Efteling will provide personal protective equipment (PPE).
Visitors will need to book tickets online for Efteling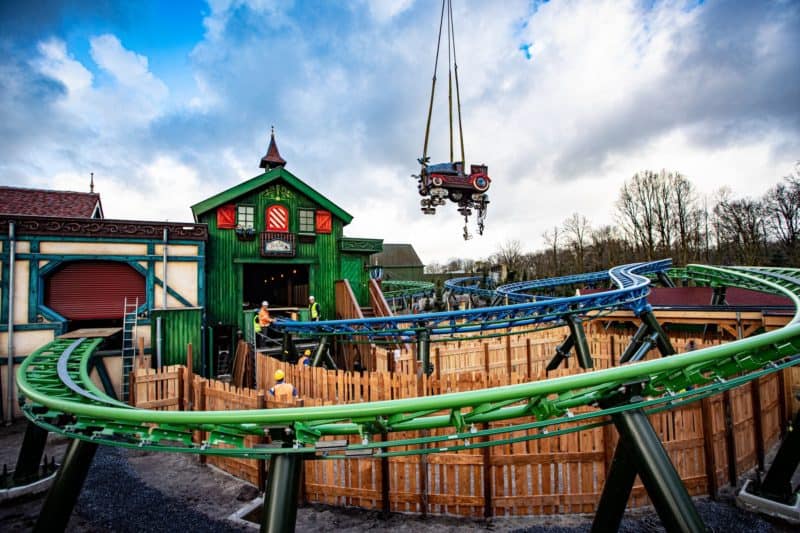 Elsewhere, Europa-Park has announced that it will reopen on May 29. The theme park in Germany will welcome visitors with new safety measures.
Europa-Park and its six themed hotels, as well as the Camp Resort and Europa-Park Camping, are set to receive visitors from May 29.
Hotel restaurants will reopen in phases from May 18, beginning with outside areas. Rulantica water park will remain closed until further notice.
Before the coronavirus closures, Efteling teased its new family-friendly roller coaster Max & Moritz, which was nearing completion.