Electrosonic Design Consulting, the business arm of leading AV company, Electrosonic, is driving expansion with new executive appointments, additional services and two new offices in the U.S.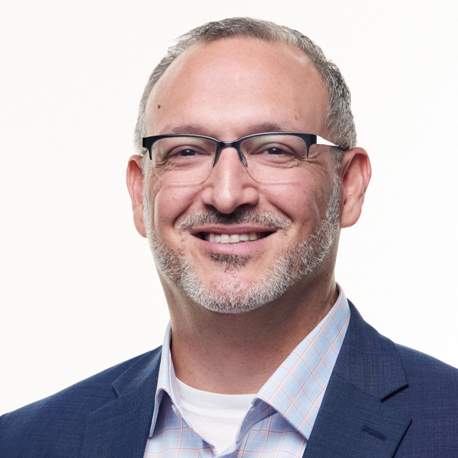 Steven Fisher (left) has taken on the role of Vice President and Rob Pourciau (below right) is the newly appointed Director of Design Consulting – Audiovisual.
Design Consulting's remit focuses on forming collaborative creative partnerships with clients and providing innovative technology solutions across a wide range of global markets.
"Engaging a technology consultant early in the design process is critical to the success of a project, from themed entertainment to integrated resorts to museums and airports," explains Fisher.
"Technology is no longer an amenity, but an expectation that has become an integral part of the client experience."
To better accommodate clients across the U.S., Design Consulting has announced the opening of two new offices – one in New Orleans and the other in Las Vegas.
"Both cities have large and expanding markets for Design Consulting's services with a wealth of technical talent," notes Pourciau. "Las Vegas and its integrated resorts span entertainment, gaming, hospitality, retail, food and beverage, and themed retail experiences.
"New Orleans is strong in sports venues, performing arts, convention and meeting spaces, and attractions like The National WWII Museum. These are all growth markets for Electrosonic Design Consulting."
"We have not only expanded our geographical reach but have also added talent in these cities to support our clients," says Fisher.
Offering a more holistic solution
The unit is also expanding its portfolio of services to provide what Pourciau describes as a more 'holistic solution'. Three new services have been added to augment its core AV design business: ICT, SSA and Acoustics.
ICT (Information and Communications Technology) is the central nervous system of a project or property and the foundation that supports all technology systems.
SSA (Security, Surveillance and Access Control systems) supports the protection of people, property and places and provides safe environments for people to live, work and play.
Architectural acoustics maximise the functionality and experience of a system or physical space.
"It's what brings everything in the space or environment together and is crucial to ensuring that the message and the story created can be heard," comments Pourciau.
"There are great things ahead for our business, our team and, most importantly, our clients," adds Fisher.