The group also revealed that it is "putting the finishing touches" to Genting SkyWorlds, which it still hopes to open in the second quarter of 2021.
Genting Malaysia has invested more than $800m in Genting SkyWorlds. It previously revised the delayed opening of its outdoor theme park from Q4 2021 to Q2 2021.
Genting Malaysia's head of business operations and strategies, Lee Thiam Kit, said that despite the pandemic, the group will open Genting SkyWorlds in Q2.
'Putting finishing touches' to Genting SkyWorlds
In a virtual press conference, Lee said (via Malay Mail): "We're committed to this park and we will see to it that it opens, barring unforeseen circumstances.
"Going forward, when we open, there will be jobs created and the park will add economic activity directly and indirectly as well as a boost to tourism in Malaysian and Pahang."
Genting SkyWorlds will feature nine lands, which are Eagle Mountain, Central Park, Liberty Lane, Robots Rivet Town, Andromeda Base, Ice Age, Studio Plaza, Epic, and Rio.
The park covers 26 acres and will boast 26 rides and attractions, including roller coasters and water rides. There will also be unique F&B.
Genting SkyWorlds on track to open Q2 2021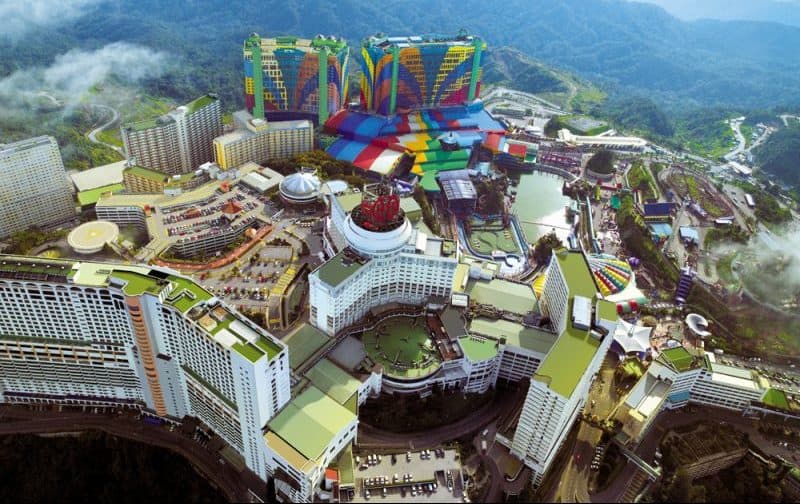 Genting Malaysia previously reached a settlement agreement with 21st Century Fox and the Walt Disney Company over Genting SkyWorlds.
RWG's head of theme parks, Gregory Pearn, said: "We do have some (20th Century Studios) IPs in the park such as Rio and Ice Age which are fantastic IPs to have.
"We are also complementing these with our own homegrown IPs and in the long term, the plan is to introduce other IPs to the park as well."
Pearn added that Genting SkyWorlds will be "the hero of the product", which gives the company "the chance to be more creative with the proposition and allows us more freedom with what we want to introduce at a later stage".