LEGOLAND ® Billund has announced a new LEGO ® castle themed Castle –  Slotshotel – to be opened in 2019.
The 8,000 sqm hotel will cost 200 million kroner, and will have 142 themed rooms and 900 LEGO models as well as a conference centre.
LEGOLAND theme park owners, Merlin Entertainments, last week reported disappointing results.  Profits had been impacted by the terror threat particularly in London.  However, the most buoyant arm of the business is the LEGOLAND theme parks.
The Merlin's strategy to address the difficult trading conditions is to focus resources on the parts of the portfolio that are delivering best.  Adding accommodation to existing theme parks, like LEGOLAND Billund is a priority.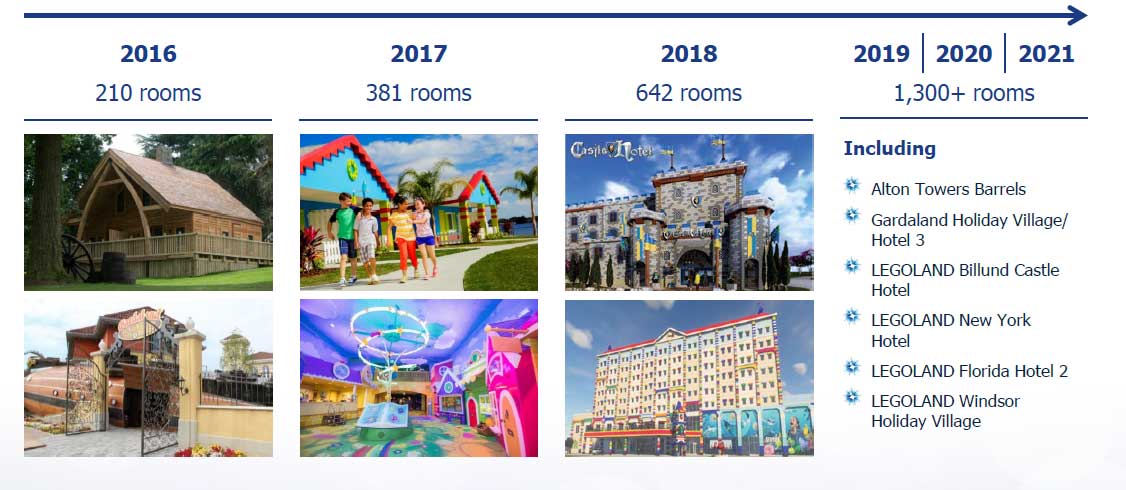 Images: LEGOLAND Billund and Merlin Entertainments