Mack Rides, a leader in the development and construction of amusement park attractions, has announced a new offer for its Mega and Launch Coaster trains – the HybridTrain upgrade. This is currently available for many of the company's existing rollercoasters, and Mack Rides can also offer the HybridTrain upgrade for new launch and megacoasters coming over the next few years, following successful test runs last year at Europa-Park.
With one simple change to the last train of a coaster, attractions can provide an exciting new experience for their guests.
Spinning coaster
With this upgrade, operators can transform the last train from a standard seating configuration with four seats to a spinning gondola with two reclined seats. This work can be done very quickly and is suitable for many existing Mack Rides launch and mega coasters.
The spinning coaster is one of the company's core competencies, from its first controlled spinning coaster, Euromir, to its Xtreme spinning coaster with launch sections and inversions. The dampening magnets allow for the speed of the spin to be restricted, for a thrilling but comfortable and safe experience.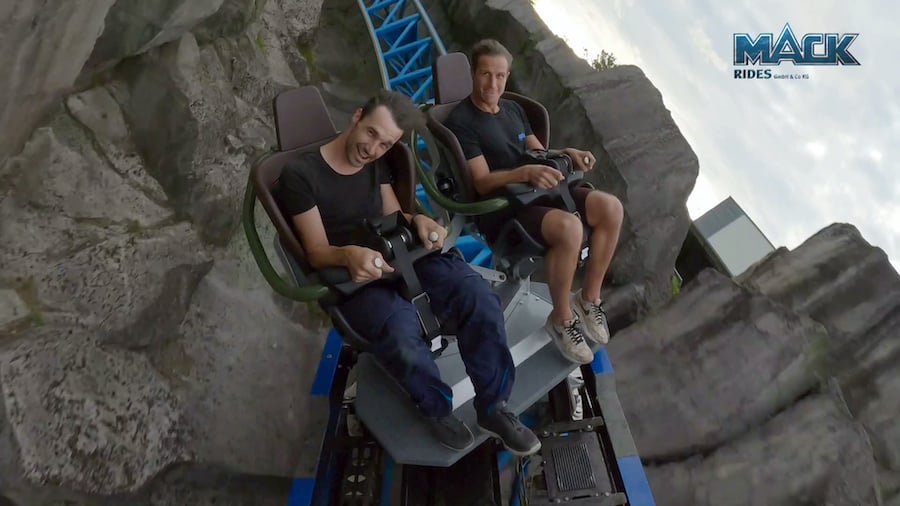 The HybridTrain allows the option to implement either a choice for the passengers or a random launch scenario, facing forwards, backwards or sideways. This helps to encourage repeat rides. Operators can also opt to make this spinning back coach an upcharge addition, thus generating more revenue for a high ROI.
Mack Rides is in the unique position of being both a ride manufacturer and a park operator. Building on its 230-year history at Europa-Park in Germany allows it to develop optimal solutions for its customers.
Recently, the company celebrated the reopening of the much-loved Pirates in Batavia at Europa-Park, which has been rebuilt and updated following a devastating fire in 2018. The ride, in the park's Holland area, opened once more in July 2020.