A new branded area based on the Peppa Pig intellectual property is set to open at Gardaland in Italy later this year.
Peppa Pig Land will allow guests to visit Peppa's house, meet Peppa and George and enjoy three new rides – Peppa's Big Balloon Ride, Granda Pig's Train Ride and the Pirate Island Boat Ride. The area has been developed as part of a partnership between Merlin Entertainments, the owner and operator of Gardaland, and Entertainment One, which holds the rights to the brand.
The area, which will extend the parks offering to preschool children, includes Muddy Puddles splash area, interactive activities and water games. Visitors can also buy branded souvenirs from the Peppa Pig Land Gift Shop.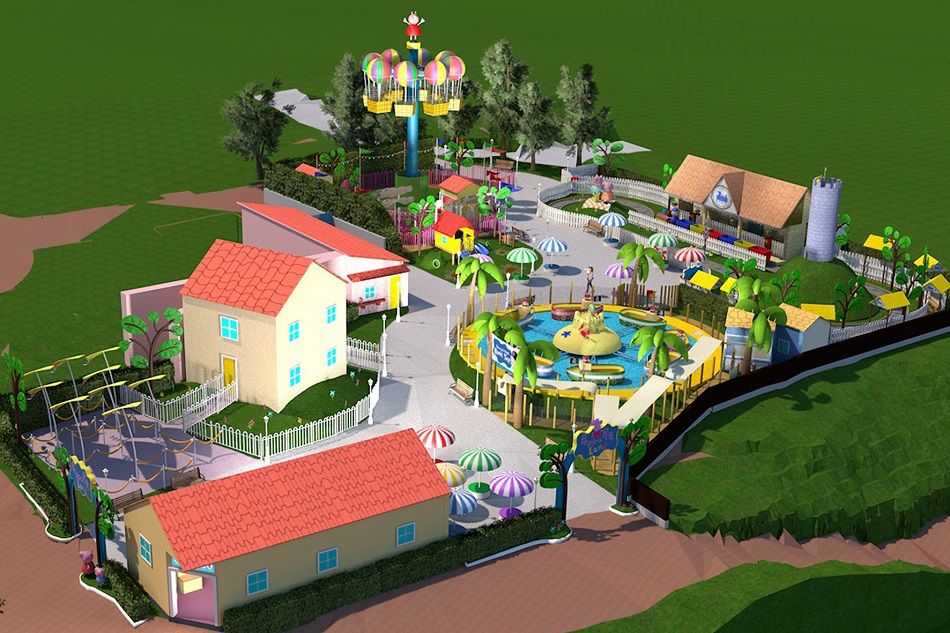 Aldo Maria Vigevani, CEO Gardaland, said: "In Italy, Peppa Pig is adored by children but it is also appreciated by adults, thanks to its family-centred storylines and humour. This is why we have deemed the brand to be perfect for Gardaland.
"Our team has worked to create a truly compelling area, a magic and memorable destination where characters and settings of the television cartoon can come alive inside the park to treat families to an unforgettable experience."
The Peppa Pig brand won't be confined to the new area at the park, it will also appear at Gardaland Hotel where guests can stay in two themed rooms that reproduce the farm home of Peppa. There will also be another themed area inside the Wonder Restaurant and the pig will feature in live entertainment at the hotel.
Peppa Pig is an immensely popular pre-school television programme which is broadcast in 180 territories in 40 languages.  There are already 1,000 licensees across 60 countries.  Paultons Park in the UK recently announced a major expansion of Peppa Pig World.