The Python roller coaster at Efteling World of Wonders in the Netherlands has been dismantled and reconstructed to follow a new course as part of a €4.5m ($5.5m) renovation.
The work, which took 12 weeks to complete, has optimised the course of the 37-year-old Python to make the roller coaster a smoother experience while maintaining the loops, double corkscrew and helix that are familiar to regular Efteling visitors. The ride reopened on 31 March.
The track now has a perfect line with less angular corners and rounder shapes in the corkscrew. The coaster has been optimised according to modern standards, particularly to cope with more regular use now that Efteling is open every day – in contrast to 37 years ago.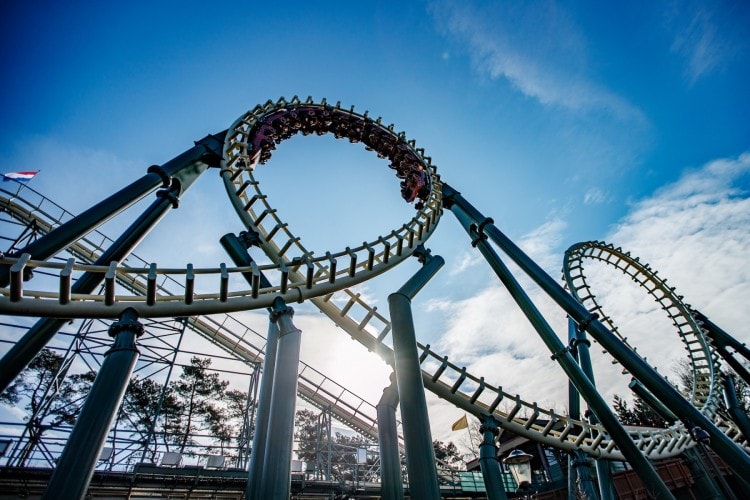 Fons Jurge, chairman of Efteling's board of directors, said: "At Efteling, we like to build for eternity and the Python roller coaster with loops is certainly a part of that future.
"Many guests have special memories of the Python and we want future generations to be able to look back upon their rides on the roller coaster in the same manner.
"It's great to see again how the first children at the entrance judge whether they are tall enough. And then the happy looks on their faces after their ride on the renovated Python."
The dismantling of the coaster began in January and involved cutting the 350,000kg steel track into pieces with cutting torches. After that, the track parts were cut into smaller chunks weighing around 5,000kg with giant hydraulic pincers and were then be transported and melted to be reused.
Python was first introduced to Efteling in 1981 and was the largest roller coaster in mainland Europe at the time. In the coaster's first year, 400,000 additional guests visited Efteling as a result of its arrival.
The park announced last month that it had welcomed 5.2 million visitors in 2017, breaking its target of 5 million three years ahead of schedule.
In January, Efteling submitted plans to extend the park by eight hectares. The expansion is part of its draft 'World of Efteling 2030' masterplan to take place in three phases, completing in 2030.
Images: c. Efteling.