Skyline Attractions, a sales partner of Ride Entertainment, has announced the launch of its new Skywarp Orbit ride.
Skyline Attractions is also the creator of Skywarp Classic and Skywarp Horizon. The Skywarp Classic made its debut at Six Flags Discovery Kingdom in 2018. The popular Skywarp Horizon opened Sea World San Diego in May 2019 and has been a big influence on the design of the new Skywarp Orbit.
This new ride features a range of enjoyable elements, such as a cutback inversion, and negative g's on the airtime hill. Furthermore, the ride has a very small footprint. As Chris Gray, Partner and Vice President says, "The small overall size lends well to fitting into tight spaces and budgets. From family-owned properties to theme parks we continue to offer a great coaster experience for a small price and small footprint."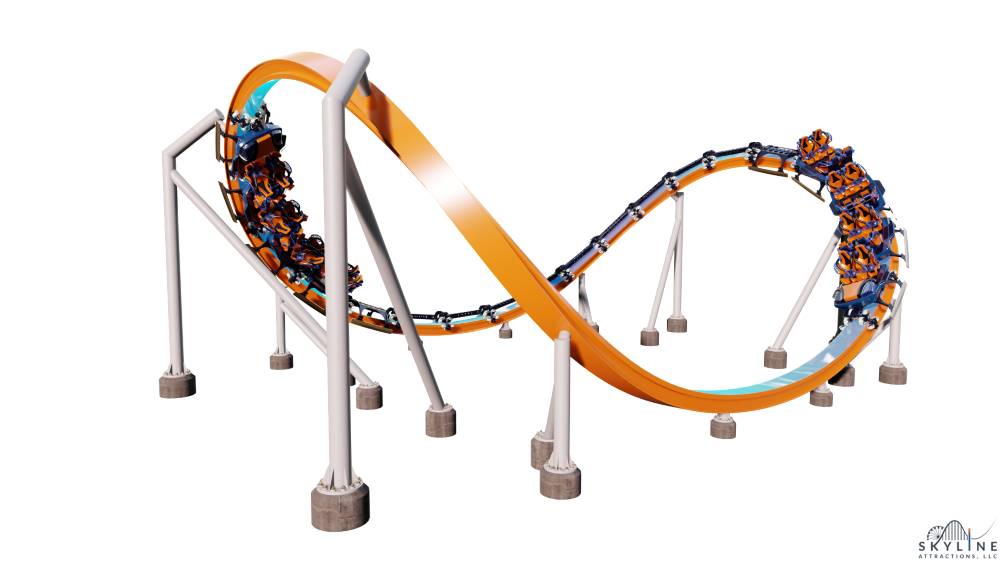 The Skywarp Orbit is also able to be used indoors, allowing theme parks to utilise buildings already on-site, and providing guests with a thrilling ride no matter the weather. "Skywarp Orbit was developed as an attraction along the same lines as the rest of the Skywarp coasters: big thrill, visually impacting and most of all, fun," says Gray.
Ride Stats
The Skywarp Orbit is 30 ft (9 m) high with a footprint of 71 ft. x 51 ft. (22m x 16m) and a track length of 221 ft. (61m). It has an instant capacity of 28.
The company will be at IAAPA Expo 2019 in Orlando when it takes place from 18 – 22 November and attendees can visit booth #4010 to discuss the new ride. Ride Entertainment will also be at the trade show and can be found at booth #5727 where the team will be talking about all of its partner companies.
Ride Entertainment company Skycoaster just announced new partnerships to upgrade the Skycoaster ride. In addition to this, Ride Entertainment recently installed two indoor rollercoasters at the newly opened Nickelodeon Universe at American Dream.