Six Flags reported a decrease in revenue and earnings for the fourth quarter and full year 2020, compared to the same periods in 2019. This has been attributed to limited park operating schedules and capacity due to COVID-19.
"I am extremely proud of the way our team members responded in a challenging year," said Mike Spanos, president and CEO. "They found innovative ways to safely operate our parks and entertain millions of guests in the face of the pandemic."
"Our focus is to open all of our parks for the 2021 season and be prepared to satisfy the pent-up demand we anticipate for outdoor entertainment close to home."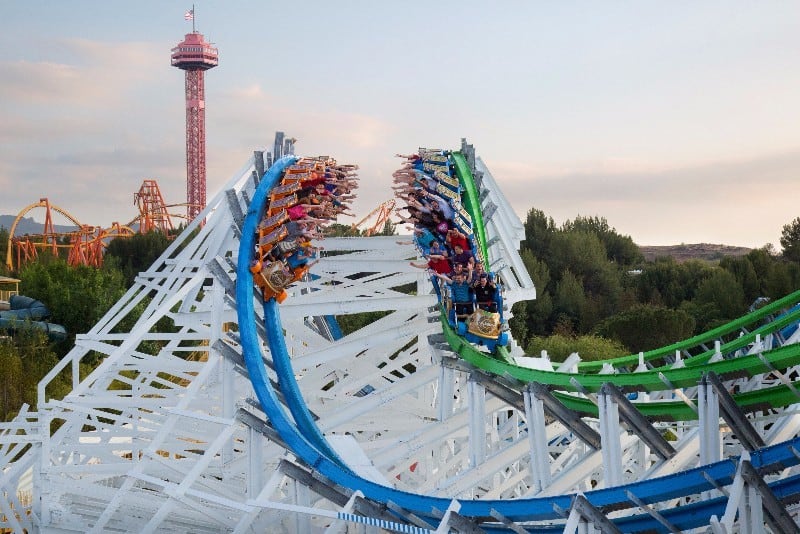 Six Flags results for Q4 2020
Attendance was 2.2 million guests in Q4 2020, a decline of 4 million visitors from Q4 2019. Total revenue was $109 million, a decrease of $152 million compared to Q4 2019. In Q4 2020, net loss was $86 million, a drop of $75 million from Q4 2019.
Six Flags results for full year 2020
Attendance was 6.8 million guests, which is a decline of 26 million visitors compared to full year 2019. Total revenue was $357 million, a decrease of  $1,131 million from full year 2019. Net loss was $423 million for full year 2020, a drop of $602 million.
However, Six Flags is making progress in implementing its transformation plan. This aims to update the visitor experience and revitalise long-term profit growth.
"We continue to make progress on our transformation plan to modernize the guest experience and operate as a more efficient company, enabled by technology," said Spanos.
Tech transformation plan at Six Flags
"I feel confident that we will see significant benefits beginning in 2021," he added. "We expect the transformation to result in meaningful profit growth once our plan is fully executed and we are back in a more normal operating environment."
The transformation plan involves improving the visitor experience through technology and upgrading the operational efficiency of Six Flags.
Six Flags will be investing heavily in its technology platform through 2021, starting with the implementation of a state-of-the-art customer relations management system.
Earlier this month, Six Flags unveiled new rides and attractions for its theme parks and water parks, including the Jersey Devil Coaster and Tsunami Surge.