Toy Story Land officially opened to visitors at Shanghai Disney Resort last week, marking the completion of the first major expansion of Shanghai Disneyland since it opened in 2016.
Themed on the Pixar film franchise, Toy Story Land is the seventh themed land at Shanghai Disneyland. Bob Iger, chairman and CEO of the Walt Disney Company, attended a ceremony on Thursday to mark the opening.
"We're grateful to the people of China for wholeheartedly embracing Shanghai Disney Resort, for truly making it their own and also making it one of the most successful theme parks we've ever opened," said Iger.
"We're incredibly proud of the success of this one-of-a-kind, world-class destination, and we are thrilled to give our Chinese guests even more to explore and enjoy at the resort with the addition of a spectacular new land based on Pixar's beloved Toy Story characters."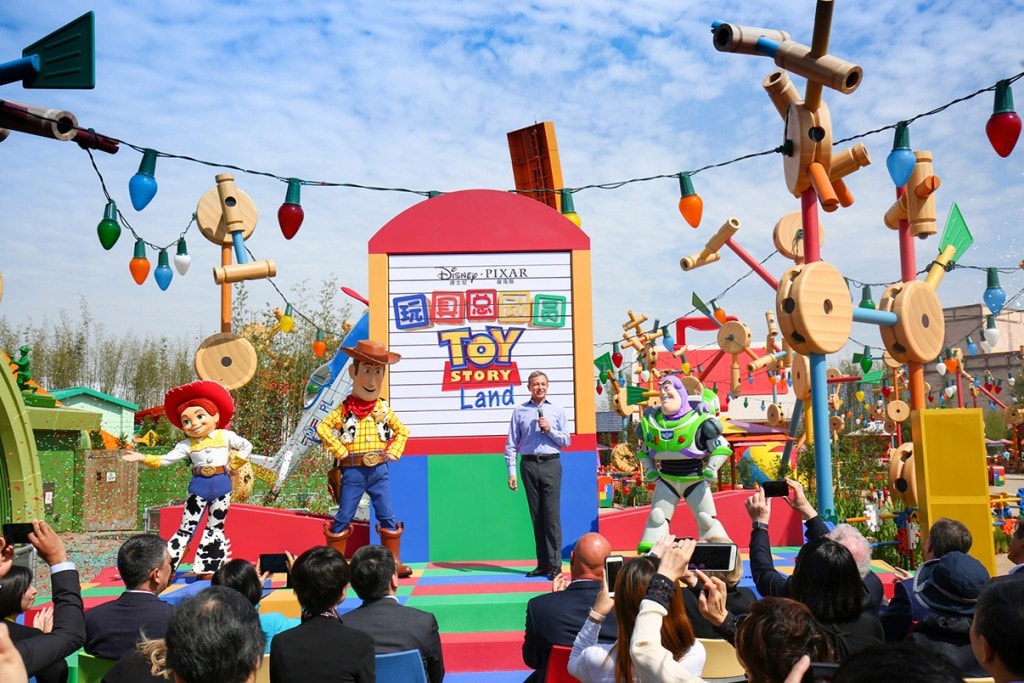 Toy Story Land makes guests feel as though they have shrunk down to the size of their favourite Toy Story toys. Designed to reference Andy's backyard, the immersive land features three new attractions, a themed character greeting area and immersive shopping and dining experiences at Al's Toy Barn and Toy Box Café.
The attractions are:
Slinky Dog Spin –This wavy roundabout features Slinky Dog chasing his own tail. Visitors take a seat inside Slinky Dog's springy spirals and race around in circles – just like Slinky.
Woody's Round-Up –In this ride, Sheriff Woody has rounded up a herd of ponies, each one pulling a cart, in a ranch set up by Andy. Guests climb aboard the carts as the ponies do a square dance, swaying their carts to and fro in time to the music.
Rex's Racer –Rex, Andy's insecure dinosaur toy, loves playing the RC Racer almost as much as he likes playing video games. He enlists the help of Triceratops friend, Trixie, to invite guests to climb into RC for a thrilling ride on the U-shaped track. With Rex at the controls, RC Racer whizzes guests forwards and backwards at ever increasing heights.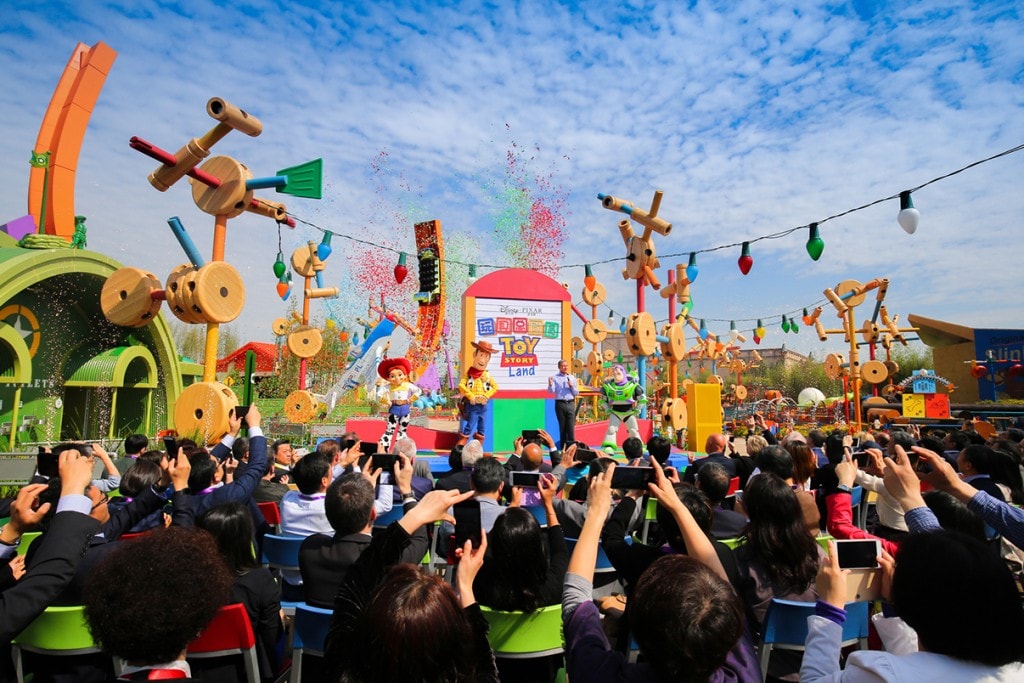 Bob Chapek, chairman of Disney Parks, Experiences and Consumer Products, said: "At Disney parks, we extend stories from the world's favourites franchises and bring them to life in fun and unexpected ways.
"We know how special Toy Story is to fans around the world, and we're thrilled to welcome guests to play in Andy's backyard at Shanghai Disney Resort."