Leading Italian ride specialist, Zamperla, will be showcasing its latest coasters and VR attractions at this month's Euro Attractions Show in Amsterdam.
The company's ride technology is behind Riddler Revolution, one of the signature rides at the newly-opened Warner Bros. World Abu Dhabi.
Riddler Revolution is Zamperla's Disk'O Coaster reimagined for the park's Gotham City zone as a custom-themed, heart-stopping thriller.
Over in the park's Cartoon Junction zone, Zamperla's Super Twister coaster has been reborn as the Tom and Jerry Swiss Cheese Spin, featuring backlight effects, more vehicles than standard and a new restraint system.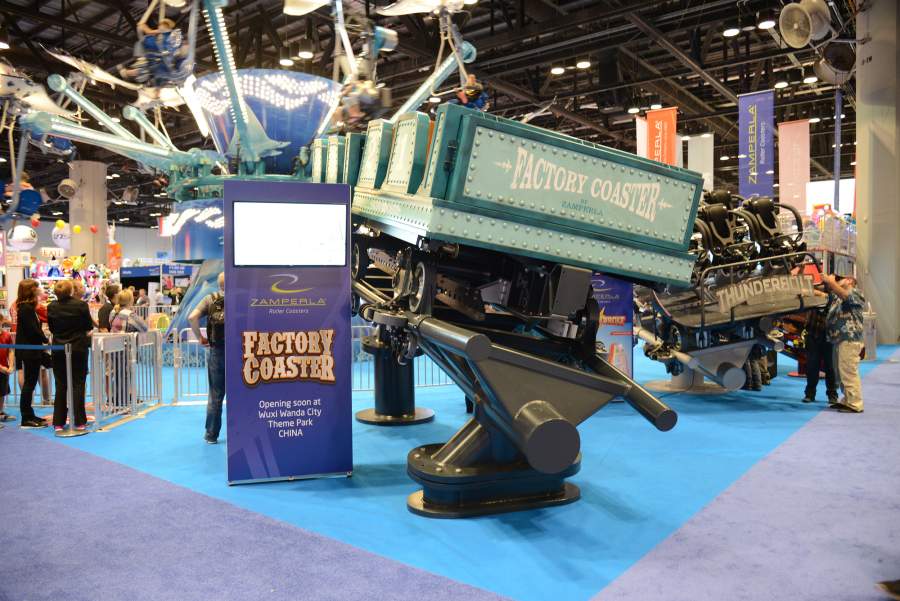 Zamperla supplied six rides to Warner Bros. World Abu Dhabi
Aside from the coasters, Zamperla supplied a further four rides to the mega indoor theme park on Yas Island: AeroTop Jet, Mini Jet, Speedway and Bumper Cars.
Meanwhile in Asia, the company awaits the opening of the 'majestic' Factory Coaster at Wuxy Wanda Theme Park in 2019. The ride is is packed with special features including an impressive drop tower and backwards switch.
Another key focus for the company continues to be immersive technology. In January, Zamperla launched VR BOX under its new Z+ brand – a wing of the company dedicated to virtual reality and other entertainment technologies.
Aimed at venues where space is at a premium, VR BOX (above) is a six-dimensional simulater offering big ride thrills on a small footprint. At the time of launch, Zamperla said it was committed to developing at least one new ride a year under the Z+ brand.
Find out more about the company's VR ambitions, latest thrill rides and attractions at Zamperla Booth #1-316, at the Euro Attractions Show, RAI Amsterdam, 25-27 September 2018.