When designing concept art for theme park attractions, there are a few key points to bear in mind.
by Yoan Vernet, Framestore
Working in the art department of a large creative studio means working with both clients and internal teams. Here, we develop visuals for blockbuster films, major TV series, commercial projects and immersive experiences like major theme park attractions and VR activations.
Some of the knowledge we learn from the big cinematic productions we work on are transferred into the ride work, and vice versa. But immersive projects are fundamentally different. This is because guests interact with the experience in a different way.
Our work on attractions covers many different aspects. For instance, designing concept art for characters, designing props and locations within a ride, or working on practical elements like ride vehicles, set builds and themed environments.

Designing concept art for theme park attractions
It's always fun to think about how the audience will connect with the things we design. This is why it's our job to create appeal and empathy towards fictional things. Because of that, there are a few key aspects we have to keep in mind when designing concept art for theme park attractions:
Make it appealing
The starting point when designing concepts for an attraction is to take what's usually a detailed brief from the client about what an attraction will be and focus on what it is about that specific ride that's going to be most appealing to guests.
For a dark ride, it's going to be about the storytelling. Or for a roller coaster, it is all about feeling like you're going to go faster or higher than other rides.
More than with a film or TV series, the physicality of an attraction means guests get to be immersed in a different world. They are not just a bystander on the other side of a screen. And this is why many park operators use existing IPs as the foundation for their rides.
The experience of climbing aboard a spaceship from your favourite film has immediate appeal. Identifying early on what it is about an attraction that's going to be most exciting means we can keep it central to our artwork.
Designing for immediacy
It's perfectly acceptable for a TV series' payoff to play out over many hours. But with a theme park attraction, you have to capture guests' attention immediately. Designing that very first point at which people enter the ride is a great experience. And doing it right is thrilling. There are, after all, no opening credits, company idents or narrative exposition.
People will have an interactive experience with the work we create. That has to be evident from the very first piece of artwork that we produce. Clients must be able to immediately see what's going to capture guests' attention. If the concept art for the theme park attraction needs explanation, then we need to go back to the drawing board.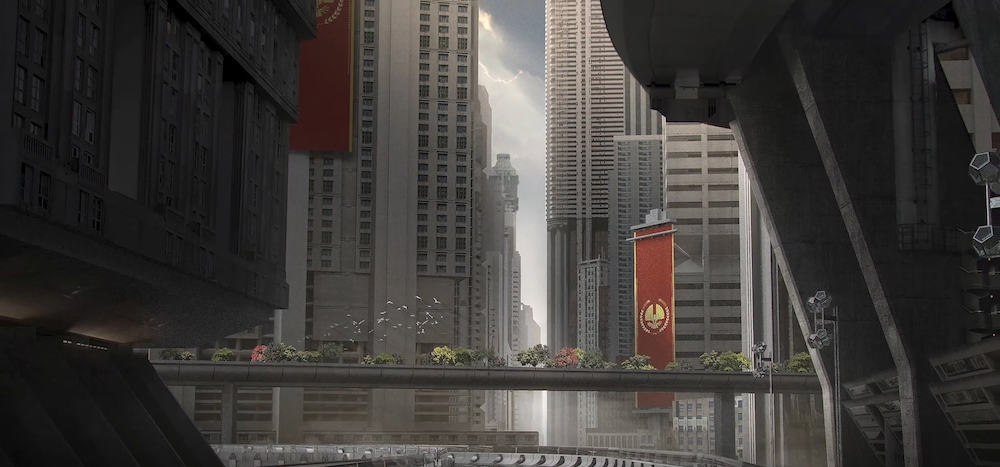 Where is it going to be?
When creating concept artwork for a film or TV series, the finished version is ultimately going to be seen by audiences on a flat screen. Or at the very most, on a 3D version of a flat screen. However, designing concept art for a theme park attraction presents a very different set of potential outcomes.
The designs often end up as part of something physical; like the ride vehicle or environment. The brief will sometimes include early building stages of the attraction to give us a clear idea of the locations we are working with.
Even if it's going on a flat screen or VR experience within that location, we have to design with the final location and medium in mind. Because this will have a huge impact on how it has to ultimately behave. 
Let's get physical
Designing concept art for something that will end up as a physical part of the theme park attraction means we have to think about the work as a balancing act. Everything, of course, has to be visually cohesive to the wider attraction or theme park. We have to always find the right balance between making it look awesome but also be physically achievable as well.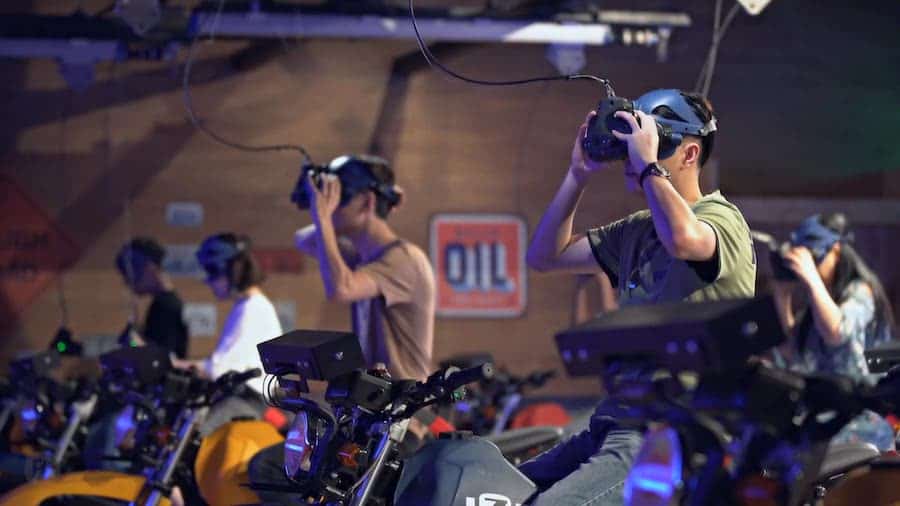 It's all well and good that an attraction demands guests ride on a magic carpet. But we have to think about how to design that magic carpet in a realistic and achievable way. It needs to look good but also needs to stop guests falling off (because as we all know, carpets don't have seatbelts…!)
Designing these elements, we have to be aware of both the desired visuals and the physical reality.
The key to theme park concept art – is it exciting?
The essence of what we do for rides is the same as film or TV work. We have to give an exciting answer to a brief while conveying the right feeling. And as such, we ask ourselves the same thing whether we're designing concept art for a film, a TV series, a commercial campaign or a theme park ride: Is it exciting?
Audiences engage in any form of entertainment because they want to be affected by it. Of course, the level on which this is done varies by genre or style. But for the most part, excitement is the best way to engage an audience. And who wants to ride an attraction that's not exciting?
Our work in Framestore's art department is always exciting. We get to play in lots of worlds and help our clients take the first steps to realise their ideas. We hope that excitement is reflected in attractions we help visualise and is in some way felt by the millions of guests who get to experience them.